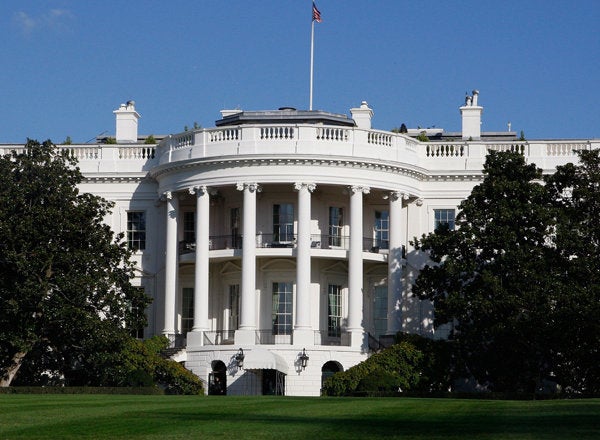 WASHINGTON -- The deals that the White House cut with major industries during the health care debate are threatening to come back to haunt the administration once Republicans take control of the House. One of the most closely-watched deals involved the White House working closely with a onetime foe, former GOP congressman Billy Tauzin, head of the drugmakers lobby. Now that the deal is done, Tauzin and the White House will find themselves once again on opposite sides. Tauzin, say people close to him, will be happy to talk.
Reps. Darrell Issa (R-Calif.) and Michael Burgess (R-Texas) will likely be the chairmen of the two committees that will have jurisdiction over any investigation into the health-care dealmaking. Both tell The Huffington Post they're certain Tauzin is willing to chat.
"He's a very transparent guy. He's the kind of guy that's happy to sit down and, you know, he doesn't hide anything. If he made a deal as part of PhRMA with the White House, he's going to tell you exactly what that deal was, who he made it with, what the terms were, et cetera," said Burgess, the incoming chairman of the Energy and Commerce Oversight and Investigations Subcommittee.
Two GOP sources who've worked closely with Tauzin over the years say that the assessment made by Issa and Burgess is accurate. "You ask him a straight question, he'll give you a straight answer," said one. "I guarantee, they won't have to subpoena him. They won't have to put him under oath. He'll be brutally honest about what happened." (Tauzin didn't return a call seeking comment.)
"As far as I know, Billy is perfectly willing to talk to people now," said Issa, recalling that Tauzin was chairman of the Energy and Commerce Committee when he was a member. "The one thing I knew about Billy was he was always pretty transparent. He would tell you how he viewed a deal early on. If he views that he made a deal and did the best for his client at the time, he's probably perfectly happy to tell people."
A central part of the White House's strategy for passing health care reform was securing the support of the major industry stakeholders, a process that often frustrated congressional Democrats. In May 2009, White House officials met with six groups -- PhRMA, the American Hospital Association (AHA), America's Health Insurance Plans, American Medical Association, Advanced Medical Technology Association, and SEIU -- who promised to voluntarily come up with $2 trillion in savings. President Obama called the announcement a "watershed event."
In return, however, they exacted a high price: a promise by the White House to oppose any congressional efforts to use the government's leverage to bargain for lower drug prices or import drugs from Canada, along with other provisions that would save Big Pharma big money. Because negotiations on drug prices could reduce costs beyond $80 billion, they were out of the question.
"We were assured: 'We need somebody to come in first. If you come in first, you will have a rock-solid deal,'" Tauzin said in August 2009. "Who is ever going to go into a deal with the White House again if they don't keep their word? You are just going to duke it out instead."
The drug industry's political action committees spent nearly $7 million helping elect Democrats in 2010, slightly above the $5 million they spent on Republicans. Until this election cycle, in the past decade, the drug industry had always donated more money to the GOP. Politico reported that the industry likely spent at least $25 million through "a more behind-the-scenes approach, funding third-party groups, grassroots and get-out-the-vote efforts."
A PhRMA official told The Huffington Post that there was never a deal to support Democratic candidates. "We support members -- Republicans and Democrats -- who stand for the same principles we do when it comes to future medical innovation as well as public policies that expand patient access to quality health care," said the representative. Others with knowledge of the arrangement that there was such an agreement.
This deal also didn't come without concessions and speculation has long swirled that the White House agreed to drop the public option to get the hospitals' support. Former senator Tom Daschle, whom President Obama originally nominated to head the Department of Health and Human Services, told the Wonk Room: "It was taken off the table as a result of the understanding that people had with the hospital association, with the insurance (AHIP), and others. ... Lessons learned in past efforts is that without the stakeholders' active support rather than active opposition, it's almost impossible to get this job done. They wanted to keep those stakeholders in the room and this was the price some thought they had to pay." The AHA did not return a Huffington Post request for comment.
Burgess said that the focus of his inquiry will not be on the lobby groups, but on the White House. "No one can fault any of those six groups for going down there and agitating on behalf of their constituencies," he said. "I can be no more critical of PhRMA than I can the AMA, than I can the Service Employees International Union, for showing up and trying to get the best deals they could for their constituents. That's what I would expect them to do. But I would expect the White House to at least level with the legislative branch of government about what these special deals were. And the mere fact that they came up at that meeting for the photo op and the president said, we just saved two trillion dollars for health care in this country because of these deals we just struck, I would expect someone to write something down. I wouldn't expect a two-trillion-dollar deal to go down without somebody at least making some notes on the back of an envelope somewhere. The fact that the White House has stumped us on this, I just find it offensive. And really, they should come forward with the information."
The White House and the lobbyists involved in negotiations insisted that no quid pro quo ever occurred for the industry's backing of reform. Nevertheless, if Republicans launch investigations into the issue, it will once again shed an uncomfortable spotlight on the deals.
If Republicans call Tauzin to testify about PhRMA's latest negotiations with the White House, Democrats would have the opportunity to question him about his own dealmaking while in Congress as chairman of the House Energy and Commerce Committee.
Tauzin, a former Democrat, was among the small group of lawmakers who crafted President Bush's Medicare Prescription Drug, Improvement and Modernization Act of 2003. The law created Medicare Part D, the "prescription drug program for seniors that has produced billions of dollars of profits for pharmaceutical companies." Republicans kept the vote open until the early morning hours, twisting arms and winning the final few votes under murky circumstances; shortly after the legislation was enacted into law, PhRMA hired Tauzin.
An official with the American Medical Association, which was a key industry stakeholder in favor of reform, told The Huffington Post that they couldn't comment on future hearings but added, "the AMA offered its qualified support for the health reform legislation because it moved forward several key priorities for our organization, chiefly expanding coverage to millions more Americans and improving the health insurance market for all patients and physicians. There was no deal."
PhRMA defended its role. "[T]here were certain policies that we needed to make sure that were upheld -- choice and competition in the system without new government price controls," said the PhRMA official. "We had these principles on which we based our decisions, and those principles were met, so we supported the bill. ... With PhRMA being a trade advocacy organization we always cooperate with committees on the Hill."
Burgess -- along with Reps. Henry Waxman (D-Calif.) and Joe Barton (R-Texas) -- have sent several letters to the Obama administration requesting more information on the health-care deals. Burgess also filed a formal resolution of inquiry to begin an investigation and obtain notes of communication between the president and his top advisers. Waxman opposed the effort, saying, "There has been no showing -- or even an allegation -- of wrongdoing that would justify this kind of request." The White House responded to Burgess's letters, but without providing any more information. "They sent me a copy of the web page with the press release," said Burgess.
Popular in the Community