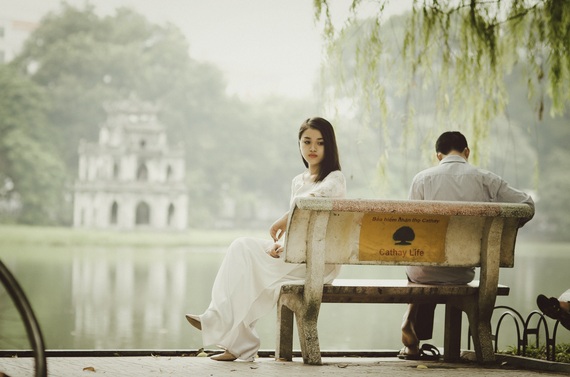 I just exited a 7 year season of single parenting. It started with a divorce, and ended in a second marriage. I learned so much during that time, enjoyed the gift of closeness with my children, being able to lavish them with all my attention. I treasure those years with just the three of us -- my two children and me. Now the dynamic has shifted, as we welcomed two more bonus children, and a husband and father.
I now feel free to finally address some issues. My husband also had seven years previous to our marriage of single parenting. We had the chance of discussing some of these inequalities of parenting as a single mother, compared to parenting as a single father, and vice-versa.

1. The mother is expected to get primary custody. Thankfully this is a concept that is shifting, however fathers seem to have to fight much harder for rights to their children than women have to. If we are truly equals, both parents should be provided equal opportunities to have a nurturing, healthy relationship with their children. Children need fathers and mothers -- both roles are equally important, and the absence of a good mother, or a good father are equally damaging.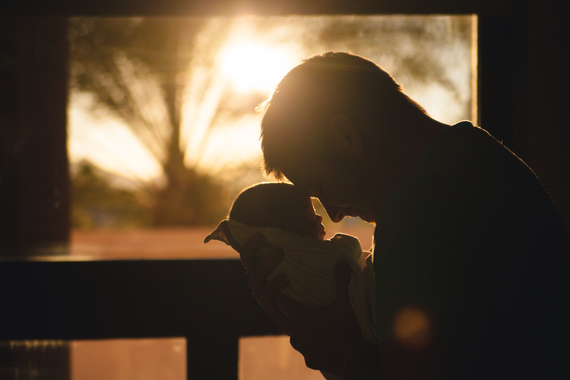 2. Single fathers are praised, put on a pedestal, and deemed heroes with even the slightest involvement in their children's life. A single mother is generally looked down upon, not welcome to the moms group, and looked at as though the she bares a scarlet letter, where as a man shows up with his children, and everyone oooos and ahhhhs at this heroic figure. I remember sitting in a meeting at an organization where one of he members was a single father. There was a list of days to provide meals for him and his children, and a rotation of stay at home mothers to assist him with free child care. Of course the volunteer spots filled immediately for this father with a few days of custody, but no one seemed to notice that I had 100% custody of my two children, with no child support, and working full time. Generally it seems that the role of a single father is much more glamorous and with more help readily available, than a scandalous single mother. *I was a single mother due to my previous husbands unfaithfulness -- the scandalous label was due to no actions of my own.
3. Single mothers are expected to not have to work, but live off their children's fathers income. Come on people!! This is 2016!!!!! In my time as a single mother I was shocked by how many of my single mom acquaintances were living off of their ex's paycheck, getting their nails done, enjoying the stay at home mom life, and expect the father of the children to finance their lavish lifestyle. Single fathers have just as much a right to be a single stay at home dad, spending $200 a month on the salon as a single mother does. And the amount of that right is zero. Single fathers and mothers should equally provide for their children, so that the children learn how to contribute to society and take care of themselves as independent self-sustaining individuals, instead of learning how to be a dependent, drain to society.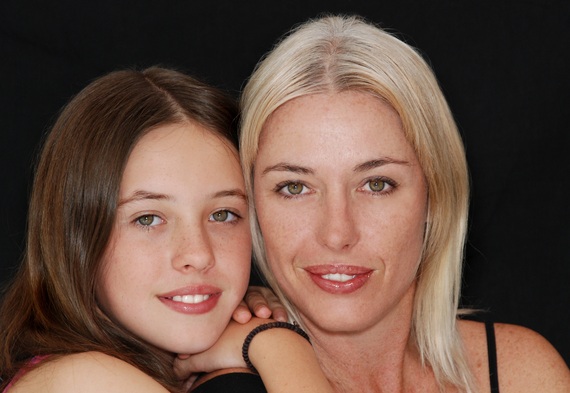 4. Single fathers face a label of inadequate parent. Volunteering at the PTA or hosting a child's birthday party? These are things that mothers are assumed to be experts at, the domestic needs that children have are assumed to only be able to be accomplished by the role of a mother. Since marrying my husband, I can tell you that fathers ARE capable of these things! Grocery runs, menu planning, child event planning AND replacing my brake pads, overhauling our landscaping. There are quite a handful of completely capable single-father-super-dads!
Thankfully we have reached a point where it is recognized that men and women SHOULD have equal rights, however, there are some categories that have a long way to go, and single parenting is a category where we still have a long way to go. Hats off to all the single mothers and fathers keeping the well-being of your child your number one priority, and keep it up!!