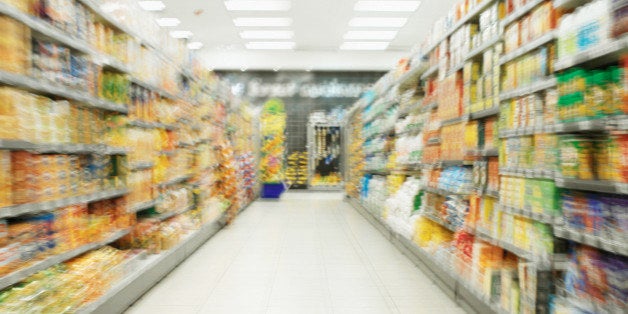 When it comes to how economic factors play a role in the U.S. obesity epidemic, no factor may be as strong as the increased availability of cheap food, according to a new review.
The review, published in CA: A Cancer Journal For Clinicians, examines all the different potential causes -- including fast food, portion sizes, TV time, car-use, etc. -- of rising obesity rates. While all of these likely play a role, researchers found that the association is strongest between availability of inexpensive food and obesity.
"Not only has food been getting cheaper, but it is easier to acquire and easier to prepare," the lead author of the report, Roland Sturm, a senior economist at the nonprofit research organization RAND, said in a statement. "It's not just that we may be eating more high-calorie food, but we are eating more of all types of food."
Sturm worked on the report with Ruopeng An, a kinesiology and community health professor at the University of Illinois at Urbana-Champaign, to also find:
- Americans are actually exercising more and have better access to fresh fruits and vegetables than in the past. That's not to say that disparities don't exist between income levels or ethnic groups, but the rate of increase in obesity is still about the same between different groups. For instance, black people have a higher obesity rate than white people, but over time, the rate of increase in obesity is still similar. Ditto amongst people with differing education levels, or people with differing income levels.
- Longer workdays may not actually be contributing to obesity. In fact, the American workday has gotten shorter (while leisure time has increased) since the 1960s, An noted.
- The proportion of money that Americans spend on food has decreased significantly over the last century. In the 1930s, one-quarter of Americans' disposable income was spent on food, and in the 1950s, one-fifth of Americans' disposable income was spent on food. But in today's era, it just takes up one-tenth.
- Other factors that seem to play a role in rising obesity rates include car use, fewer people taking physically demanding jobs, urbanization and electronic entertainment. However, access to inexpensive food still had the strongest link with obesity, according to the report.