When Jessi Kintanar, a 30-year-old woman who lives in the Chicago area, was first referred to a fertility doctor, she'd been trying to conceive for three years. She'd never been told the gold standard advice on conceiving: If a year of unprotected sex doesn't result in a pregnancy, it's time to see a doctor.
"I had no clue about the one-year thing," she said. "No clue."
Her experience is really common, according to Rebecca Flick, vice president of communications and programs at Resolve: The National Infertility Association.
"We wish that when women decide to try to have a baby, that they know the guidelines" of the American Society for Reproductive Medicine: Seek a specialist's care after one year of unprotected sex and in six months if you're older than 35, Flick said.
Yet there's not nearly as much recognition or awareness about infertility as there is about these other common diseases, in part because infertility remains shrouded in secrecy, much like cancer was decades ago.
This lack of understanding can lead to worse health outcomes, with patients like Kintanar not knowing to seek treatment. But they can also cause quite a bit of social discomfort, as friends and family don't know how to best support a loved one.
"Isolation is a big problem for people facing infertility because of hurtful comments from friends and family," said Flick.
Indeed, social isolation can have mental health consequences: A study of men with infertility found that those who were socially isolated had a higher risk of severe anxiety than those who were able to get the emotional support they needed.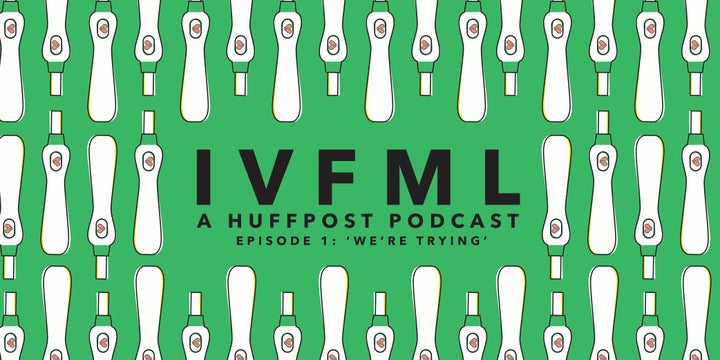 While people shouldn't be expected to be experts on every single medical issue, even a basic understanding of what infertility is, and how common it is, could save people a lot of grief, says Shawna F., a 35-year-old mom in Los Angeles.
Shawna was diagnosed with premature ovarian failure in her early 30s. She said that her almost unbearable emotional pain was compounded by the insensitivity of people who didn't fully believe in the severity of her condition. When she reached out to friends for support, Shawna said she got a lot of responses either downplaying her diagnosis or implying that she was being more dramatic than her situation warranted.
Even Shawna's mother didn't believe her when she first explained that her ovaries were no longer functioning normally, and she had to be taken along to a doctor's appointment to fully appreciate what the diagnosis meant for Shawna's chances at motherhood.
"That kept me quiet for a few months, because why would I waste my energy in trying to convince others of my own infertility when I [didn't] want to believe it myself?" she said.
After Kintanar started going to an infertility specialist, she was quickly diagnosed with hyperthyroidism, a condition that caused her body to overproduce the hormone thyroxine, which can potentially interfere with a woman's periods. After starting treatment, Kintanar successfully conceived. When we spoke in early March, she was 39 weeks pregnant and preparing for birth.
She estimates that she and her husband spent 4½ years trying to have a baby, and while her immediate family and best friend knew about their struggles and were supportive, she remembers that other people would make comments about their lack of children and simply assume that Kintanar and her husband didn't want to have any.
"'Why aren't you having kids? Do you not want kids? Do you not like kids?'" one extended family member would ask. "It's a taboo topic no one likes talking about, because it makes you kind of feel like crap."
Listen to Part 1 of IVFML below:
Dr. Ashwini Nadkarni, a psychiatrist who treats people with infertility at Brigham and Women's Hospital in Massachusetts, has heard similar stories from patients.
"Not only does the silence and lack of information perpetuate shame and keep a cycle of unrealistic expectations going, but it also causes people to provide unnecessary advice or sustain a set of beliefs about infertility that are actually incorrect," Nadkarni said.
For people going through infertility, Nadkarni emphasizes the importance of de-personalization — breaking away from negative thought patterns that infertility is a personal failure or that your body is failing you. It isn't until then, Nadkarni said, that people can begin to talk about infertility more openly, whether it be with close family or friends, or disclosing the condition on social media if they feel it would help. However, people shouldn't feel pressure to go public about a medical condition.
"Everybody has their own process of acceptance and coming to terms with something," she said. "Self-disclosure may be useful to some, but it may not be useful to others."
In Shawna's case, her mom and husband became important sources of emotional support in a years-long journey that involved donor eggs and resulted in the eventual birth of triplets. While she's happy to have her children now, she still remembers how people's careless comments made her feel worse about a situation she "never wanted to be in."
"It also makes me mad there is such an education gap regarding this subject. If people knew more about infertility, they wouldn't say the things they say."
IVFML is a HuffPost Podcast hosted by Anna Almendrala and Simon Ganz and produced by Nick Offenberg. Send us an email at IVFML@huffpost.com.
Related
Before You Go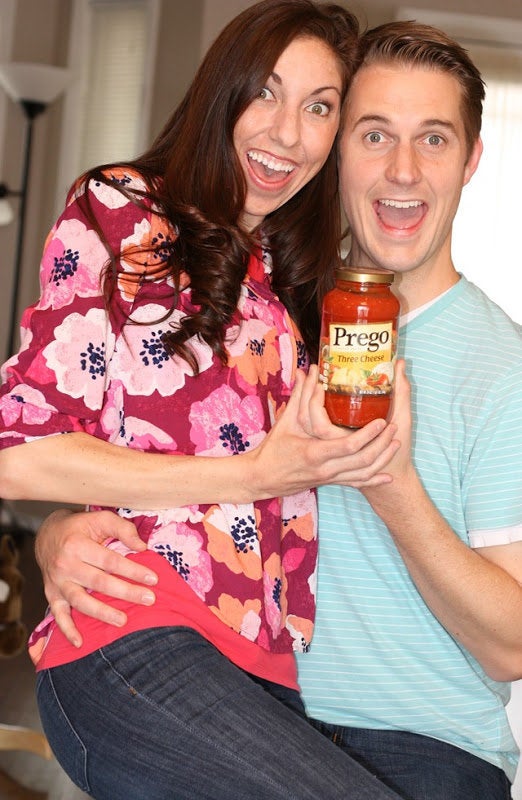 Infertility Announcements