A new survey sheds light on Europeans' cheating habits and -- perhaps unsurprisingly -- French and Italian men take the cake when it comes to infidelity.
Fifty-five percent of French men and 55 percent of Italian men surveyed said they had cheated at least once in their life -- but only 33 percent of French women and 44 percent of Italian women said the same.
Check out the chart below to see how the other countries stack up.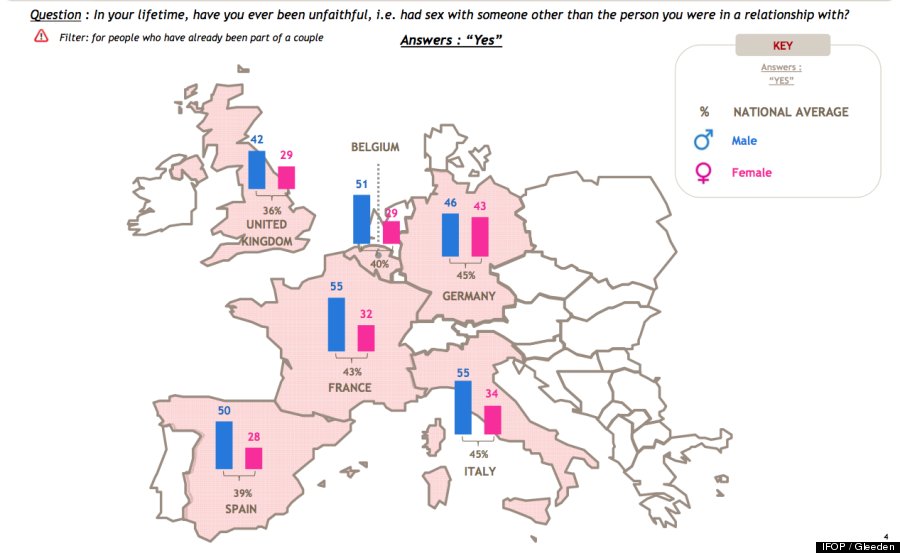 They survey also aimed to find out if the cheaters regretted their adulterous trysts, but it turns out that very few of them do.
Italians were the least regretful; only 26 percent of men and 27 percent of women regretted their behavior. In France, 32 percent of men and 21 percent women admitted to feeling regret.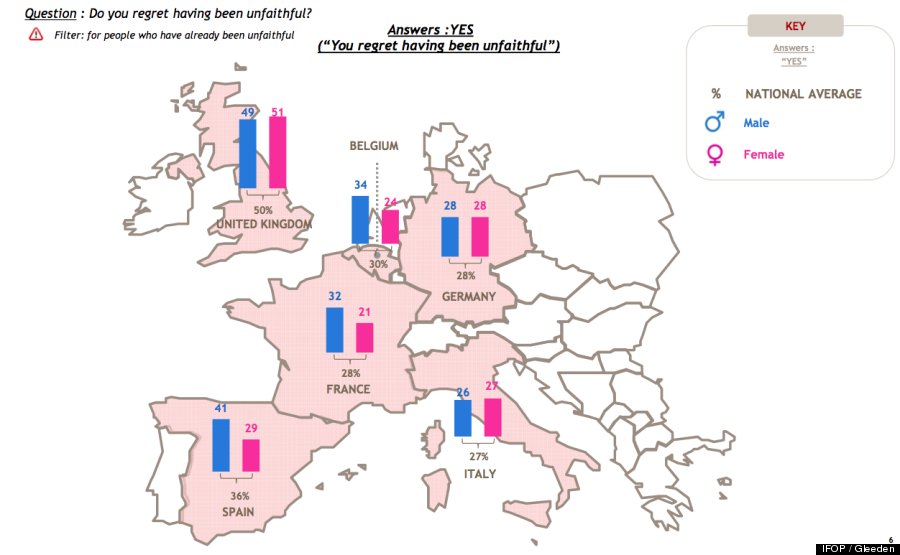 "Our culture isn't as harsh about infidelity as, say, the Anglo-Saxon countries," Maryse Vaillant, a psychologist who has written extensively about infidelity in France, told French website The Local back in 2011.
"It's different to the US where cheating on your wife is seen as very bad, by the wife, the cheater and the whole community. There, people would rather get divorced and remarry, whereas in France we can imagine someone being married and having relationships at the same time," she said.
What are your thoughts on cheating? Let us know in the comments section below.
Related
Before You Go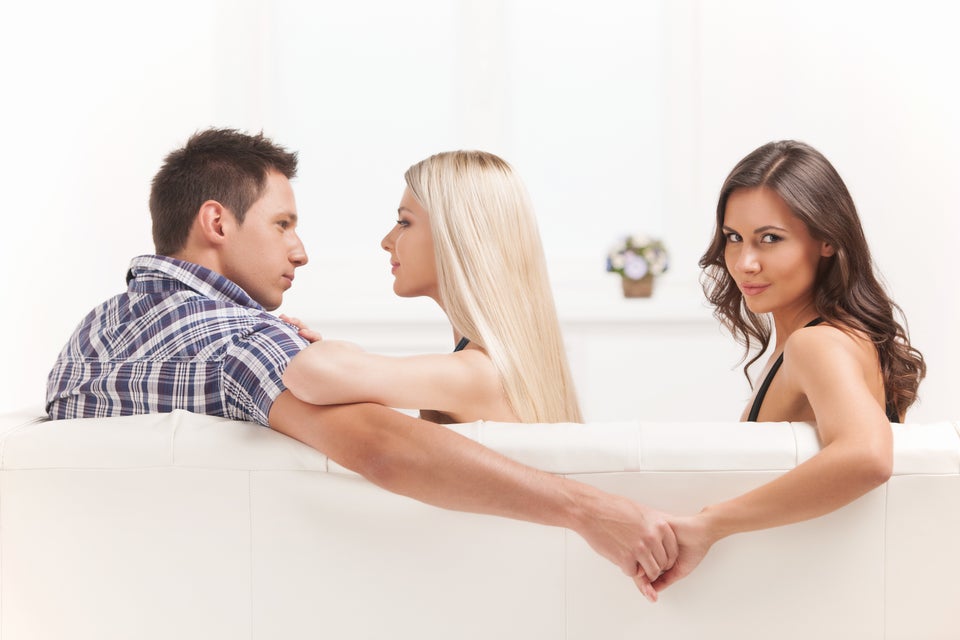 Cheating And The Sexes