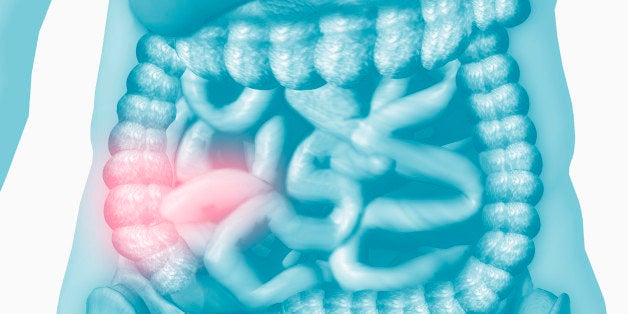 People who have inflammatory bowel disease, such as ulcerative colitis and Crohn's disease, may also have a higher stroke and heart attack risk, a new review of studies suggests.
Mayo Clinic researchers found that having the intestine-inflaming condition ups risk of heart attack and stroke by 10 to 25 percent.
The findings are based on data from 150,000 people with the condition who were included in nine studies, and were presented at the annual meeting of the American College of Gastroenterology earlier this month.
"Gastroenterologists should be cognizant of this relationship and should focus on better management of conventional risk factors, such as smoking cessation, recognition and control of hypertension and diabetes," study researcher Siddharth Singh, M.B.B.S., said in a statement.
Inflammatory bowel disease first appears most often between the ages of 15 and 30, with about one in 10 cases appearing before a person turns 18, according to the Centers for Disease Control and Prevention.
While data on the prevalence of the condition is not strong due to factors such as misdiagnosis, the CDC noted that up to 1.4 million people in the U.S. are affected by it. However, the costs of the condition are known, costing more than $1.7 billion overall.