The 59-foot-tall duck created by Dutch artist Florentijn Hofman was supposed to countdown the New Year in the city of Keelung.
But it burst around noon and deflated into a floating yellow disc in the harbor, according to the Straits Times.
The snafu forced organizer Huang Jing-tai to apologize for deflating people's hopes.
Last month, a duck on display in Taoyuan county after a power outage triggered by a 6.3-magnitude earthquake caused an air pump to stop working.
In September, a giant duck at Kaohsiung was temporarily deflated and lifted ashore as a safety precaution when Typhoon Usagi pounded the island.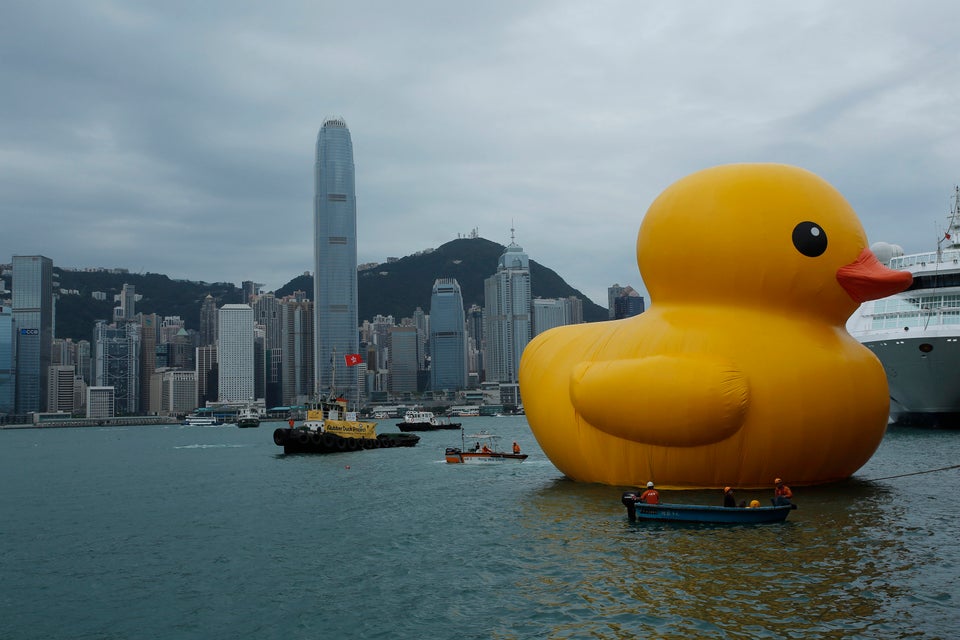 Rubber Duck
Popular in the Community