A factory in eastern China is racing to keep up with demand for its new clutch - giant inflatable rooster balloons that bear what some say is an uncanny resemblance to U.S. President-elect Donald Trump.
The Zhejiang-based factory has already produced 30 of the inflatables, some of which are up to 20 meters (65.6 feet) in height, and all sporting puffed-up combs of gold.
Li Haiyan, manager at Caile Inflatable Products Co, said he still has plenty of orders to go before the Lunar New Year arrives on Jan. 28.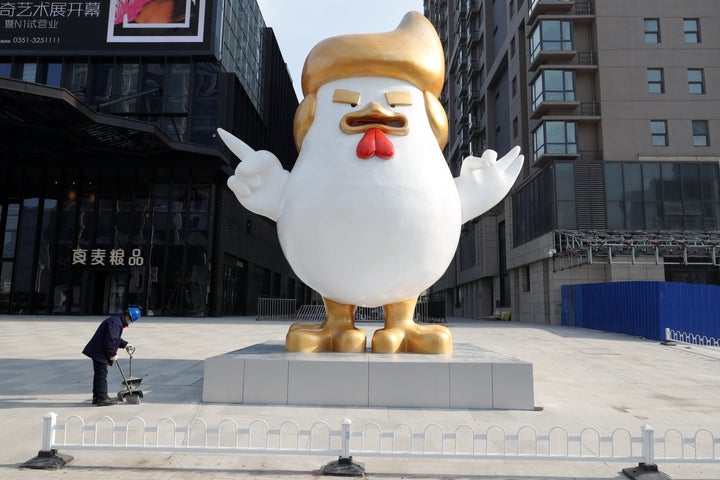 The likeness to Trump is pure coincidence and unintended, Li said, and many Chinese will only associate its appearance with that of this year's zodiac animal - the rooster.
Li would not say where the inspiration for the design came from, but local media have commented on the inflatables' remarkable likeness to a statue that appeared in front of a shopping mall in northern Shanxi province in late December.
Seattle-based U.S. graphic artist Casey Latiolais, the statue's designer, said he was commissioned to produce something rooster-like but agreed there were some similarities.
"I can definitely say Mr. Trump has a lot of similarities in that he likes to tweet," Latiolais said.
"And he also likes to tweet at or around sunrise, and if you take away the fact that roosters are kind of loud and self-absorbed, then I think you can start drawing similarities that way."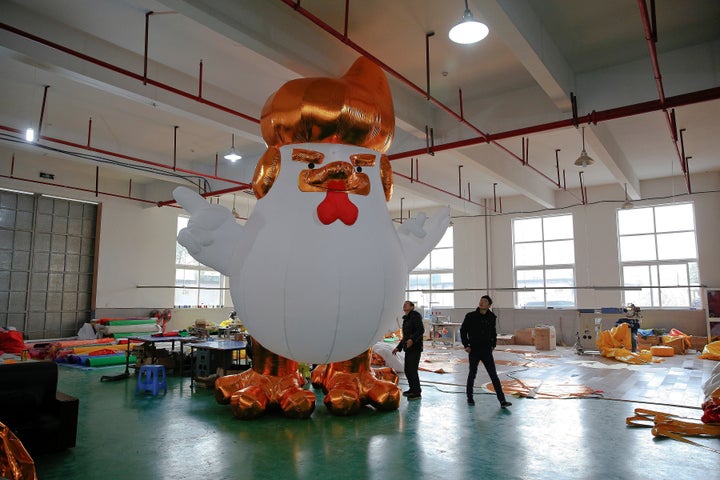 During his election campaign, the billionaire and former reality show star took an aggressive tone with China, blaming Beijing for U.S. job losses and vowing to call China a currency manipulator on his first day in office.
"Maybe the meaning (behind the statue) is in that 2017, the year of chicken, there will be a bigger and better breakthrough in diplomacy (between the U.S. and China)," said Taiyuan resident and teacher Wang Hainan.
($1 = 6.8950 Chinese yuan renminbi)
(Reporting by Xihao Jiang, Thomas Sun and Joseph Campbell; Additional writing by Ryan Woo; Editing by Jeremy)
Related
Before You Go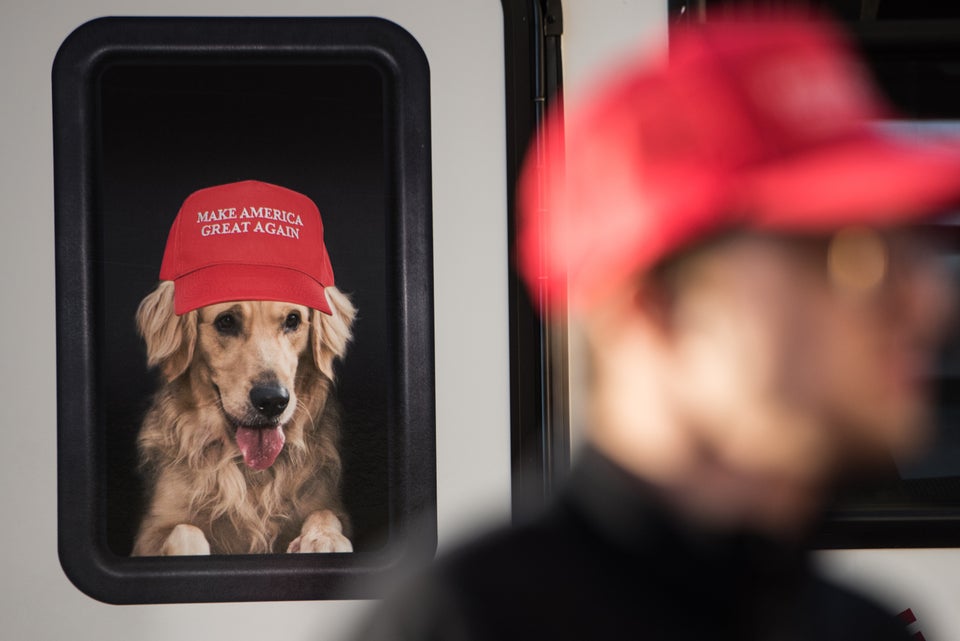 Dogald Trumps
Popular in the Community