How to produce a successful marketing campaign, generate ridiculous return on investment and grow your business. And what to avoid so you can save a tremendous amount of time, money, energy and brand equity.
We, at Global Yodel Media Group, have a global influencer network with a social reach of 200,000,000. (An effective influencer network has the ability to promote and sell products or services through strategic customized campaigns leveraging influencers who have the capacity to have an effect on the character of a brand.) We work with fortune 500 brands as well as small local businesses on digital marketing and influencer marketing programs to achieve specific sales, marketing, branding and growth goals.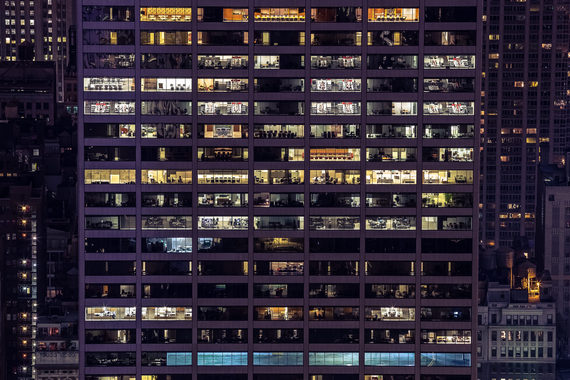 Through our years of producing countless social media, content marketing and influencer marketing campaigns we have seen a lot of different approaches. We know what works, what doesn't -- and why.
When things don't work (usually because brands and their agencies are going about things totally wrong), ridiculous amounts of money are wasted on doomed campaigns.
We recently worked with two directly competing Fortune 500 brands in the same industry that shared similarities in their goals, budgets and overall capabilities while they differed in their values, missions and ways of doing business.
One of these businesses came out victorious generating almost unheard of results and return on investment. We will call this brand, Brand 1. The other brand who we will call Brand 2 saw some decent results but left a lot of opportunity on the table because of mismanagement and misunderstanding of the influencer marketing space, despite our best suggestions and coaching strategies.
Each brand took a drastically different approach to a somewhat similar influencer marketing campaign. Each had similar goals to: generate millions of organically distributed branded impressions, gain many thousands of new followers on social media, create greater discussion around the brand, build brand equity, reach a younger millennial audience and ultimately sell more of their product.
To help you distinguish what works and what doesn't, we outlined how the above brands (who shall remain nameless for confidentiality reasons) took different approaches and got varying results.
When producing any type of marketing campaign or any program with many moving pieces it is very important to create clear and concise guiding documents for all facets of the program. It sounds like a lot of work but being organized from the beginning will actually save you lots of time and energy and help you and your team to avoid mistakes, misunderstandings and budget overages. Some important documents that we use in every campaign are a Statement of Work outlining simply what each party involved will do, by when and how. Another important document is the Creative Brief that gives the creative contractors (photographers, writers, videographers, influencers) the information and clear simple direction they need to be successful and execute per expectation. Another important element is to generate legal documents that protect everyone involved.
Brand 1: Brand 1 understood the risk of competitors stealing their influencers and the unique concept of their campaign. So, instead of focusing on thick contractual limitations and unfair non-compete clauses, they focused on fostering real relationships with the influencers that would last beyond the campaign. With our coaching they scheduled personalized phone calls with the individuals participating, produced unique one-of-a-kind experiences, provided gifts, stayed in great communication and offered them value beyond a paycheck. They took their relationship with their contractors from corporate to personal.
Brand 2: In the planning phases Brand 2 was very worried about their competitors stealing the influencers they selected and the concept for their campaign. A competitor had done this once before and Brand 2 was going to try everything in their power to make this legally impossible. They created incredibly thick contracts with complex non-compete language that prohibited the influencers they hired from working with their competitors for a certain amount of time. They spent valuable time, resources and energy creating these legal documents that were unfair to the contractors for the scope of work and somewhat unrealistic.
Provide crystal clear production documents and legal contracts but make sure they are fair for all parties. With any business agreement you should operate using legal contracts that protect you, the brands you work with and the contractors you work with. Make sure the contracts cover important topics such as usage rights, terms/termination, applicable laws, etc. Consult a lawyer who understands the space or work with an influencer agency that has established legal documents and contracts. And don't just expect that any marketing or influencer agency has the proper legal contracts. Make sure to review the agreements they use with their network and brands as well. Also, request some real life case studies before agreeing to work with them.
Focus on building a true relationship and partnership with the influencer. Think long term. Remember you can't own your relationship with your influencer (or anyone else for that matter). You need to earn it and build trust. You want this person to become a friend and brand ambassador for life, not just for the week of your engagement.

Campaign Management & Creative License:
Effective campaign management is a key component to the success of any campaign. It is a crucial component that decides the success (or failure) of a campaign and frequently gets overlooked. Successful campaign management requires the person in charge to be incredibly organized and a clear, effective and honest communicator. When something goes wrong, brands often blame the creatives or the contractor for campaign failure when in fact mismanagement from a project manager is more often to blame.
Why do people hire creatives in the first place? Because they are creative and make cool stuff. Remember this when managing a campaign. Be sure to provide clear and simple guidelines but don't make them so strict that you stifle the creative ability of your contractors. Remember, this is the reason you hired them in the first place - let them do their job.
Brand 1: Brand 1 provided a clear vision of the campaign in a detailed creative brief, required @ and # tag requirements but left the outcome, approval process and exact copy up to the influencer. This allowed for a live posting, which was timely (live) and allowed the audience to actually feel like they were there experiencing the branded event and participating along with the influencer. This allowed Brand 1 to capitalize on the influencers' genuine excitement about the awesome event that they were participating in on behalf of the brand. That excitement showed through and the influencers' community responded. It allowed the influencers' audiences (millions of people) to virtually attend that event and feel the excitement and energy. There was incredible engagement on behalf of the branded post that generated beautiful organic brand equity, lots of new fans and new customers that day. Brand 1's ROI was through the roof and hit levels that any traditional digital program couldn't even come close to.
Brand 2: During the production of the campaign, Brand 2 had a very clear vision of what they wanted, which isn't a bad thing in itself. Unfortunately, they were so specific in their vision that it spilled over into their campaign management and the project managers forced the highly creative influencers to produce creative assets under very strict and limiting guidelines. There was a strict photo approval process that required the influencer to submit a photo before posting it on behalf of the brand. The photos needed to get approval from a whole team of people across different corporate departments, which took at least 24 hours. The guidelines for the copy in the comments section of their sponsored social posts were equally as strict. There was some heavy corporate language and slogans that the brand required to be said by the influencers. The final content looked and felt very forced like a crappy ad. The content was about an event that happened the week before and the language used obviously didn't come from the influencer but from stiff corporate brand messaging.
Provide crystal clear creative direction. Creativity is subjective. Everyone has their own idea about what is 'good' when it comes to photography, video and design. Because of this you need to be very clear with your influencers on what it is that you are trying to achieve and how you are trying to achieve it. If you need to provide guidelines do so visually as opposed to with words. (This is a picture we love and why, this is a picture we don't love and why). You know your business better than anyone so if things need to look and feel a certain way be sure to outline that in a creative brief.
Don't put words in your influencers' mouths. Nothing is more transparent than a social influencer campaign that has been overly micromanaged and has a lot of required text. Don't require influencers to post a specific part of your mission statement in their branded social media posts. Provide clear direction on @ and # tags required and the overall sentiment that you are trying to achieve (make a positive statement about the hotel stay we provided you, say something positive that you enjoyed about the experience we provided you, etc.) This will not only make your influencers happy, it will come across as more genuine to the audience.
With so many influencer marketing campaigns and native marketing campaigns out there people quickly and easily can sniff out a stiff corporate marketing campaign. But if you create something that adds a ton of value and inspiration and brand it, you get to take all the credit and the audience will applaud you for it.
Influencers are influencers for a reason. They understand how to create content that gets talked about, how to build a community of followers and how to inspire those people. That is why you are hiring them. Provide clear guidelines and inspiration and then step back and let them do what they do best!

Partners vs Employees:
We can't overstate the importance of building relationships. As a brand you want to think about how you can add value to your influencers (think beyond money) for a lifetime. You want your influencers to genuinely love your brand so much that after the paid engagement they continue to buy your products or services and even better that they continue to share your product or services with their friends and followers.
Brand 1: Like always, we scheduled our pre-engagement conference call between the brand and the influencer to go over all the specifics, deliverables and creative direction and to make sure everyone was on the same page. With Brand 1, the tone was always professional but positive and fun. The calls surprisingly ran quite long. Brand 1 took advantage of the opportunity to start building a relationship with their influencers. We went over the specifics of the campaign, the requirements and things to avoid but the call also took things a step further. We all had a genuine conversation that went beyond the specifics of the campaign. Brand 1 showed genuine interest in the influencers' work and with kindness and excitement set the stage for a great campaign. It impressed the participating influencers so much that many continued to post about the brand months after the engagement (for free). One influencer still will only stay at this specific hotel brand when traveling. The Brand 1 even gave them some free hotel stays. The relationship Brand 1 created with their influencers made them brand ambassadors for life.
Brand 2: Our conference calls with Brand 2 and the influencers had a much different and less memorable vibe. The tone of our initial conference call with Brand 2 was stiff and cold. It was apparent the team representing the Brand 2 wanted to be at lunch as opposed to discussing the details of the campaign. While they did come around and provide clear direction, spell out the deliverables by stating what was and was not allowed, it was done in a way that left everyone feeling a bit unimportant and the campaign feeling like another puzzle piece in a bigger more important program. The influencers were sent off to shoot their photos, create their branded posts and that was that. We can guarantee you after these creatives were paid for their work they didn't mention the brand again via social media.
Treat your influencers like partners as opposed to employees. Think long term and think of creating a partnership with your influencers. We have worked with many brands that have missed out on having brand ambassadors and partners for life. The ROI of creating a brand ambassador for life is enormous when compared to the peanuts you are spending on the influencer campaign. Don't view your freelance influencer as mere commodified labor; see them as a part of your brand's family tree.
In summary, Brand 2 had a decent campaign. They generated decent ROI and still produced a campaign that traditional digital marketing couldn't match but they left a lot on the table.
Brand 1 was the big winner here. With just a little extra effort, a personal touch, some kindness and excitement, Brand 1 received remarkable ROI and are still benefiting from their campaign and blissed-out influencers over a year later.
Take these points into consideration before planning and launching your next influencer marketing program so your brand will see all the achievable benefits.
Visit Global Yodel Media Group to learn more about creating a successful influencer marketing program to grow your brand and business.
Related
Popular in the Community