Jared Johnson, manager of marketing technology and analytics at Phoenix Children's Hospital, is the kind of marketer that inspires you to evaluate your own work and find ways to take bigger risks and be more creative. He believes that marketers must be change agents within their organizations - using technology to drive innovative, impactful marketing efforts. I had the opportunity to talk to Jared about the changing landscape for healthcare marketers, including the adoption of digital and technology to drive patient engagement and healthcare accessibility.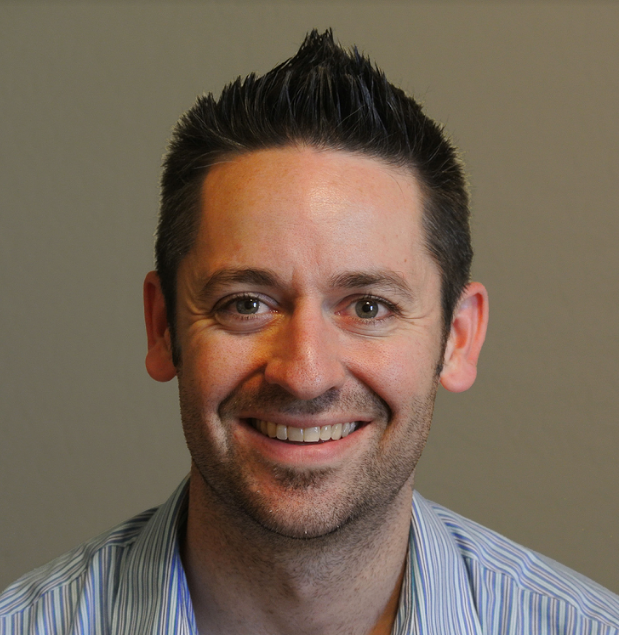 1. What is your background and current role at Phoenix Children's Hospital?
I am a keynote speaker and the manager of marketing technology and analytics at Phoenix Children's Hospital. I like to say that I live at the intersection of digital marketing and the future of health care. I consider myself lucky to spend each day trying to make life better for patients and their loved ones with digital engagement technologies. Last year I wrote a handbook for clinicians titled Connect the Docs: Put Digital Health into Practice. I have been in health care for eleven years and digital marketing overall for fifteen.
2. In today's landscape - how important is digital marketing in healthcare? What are some of the biggest benefits?
Digital engagement is now essential to health care success and can no longer be ignored by any brand that wants to be taken seriously. It is essential because most Americans are begging for someone to guide them through the new health care landscape. Most people are pleading for someone to take them by the hand and guide them through the information overload to find answers to simple questions: what is my condition, who can treat it, who has good bedside manner, where is their office, and do they take my insurance?
Three significant trends have accelerated the need for digital engagement in health care. First, the Digital Health Revolution has led patient-consumers to take care of more day-to-day health needs on their own, giving them fewer reasons to visit a doctor. Put simply, patients have more choices and power in the marketplace. Well-known digital health advocate Dr. Eric Topol in his book The Patient Will See You Now, predicted that 10-30% of what happens in a primary care facility will take place on an iPhone in the next 2 years. Any idea how long ago he said that? A little over 2 years ago. Digital health is happening right in front of our eyes.
Second, the ways we consume information and the sources we trust have changed. We value transparency and authenticity, not glittery hype. Mass media reach is fragmented. We listen to social media influencers on Instagram rather than "Big Pharma." We read Healthgrades reviews rather than billboards. We expect to schedule an appointment or pay a doctor's bill via text or live chat. Two-thirds of web traffic occurs via organic search. As the saying goes, "page one on Google or it doesn't exist!"
Third, doctors and administrators are struggling to keep up with the changing business of health care, a.k.a. how they get paid. This affects marketing budgets. Senior leaders can no longer assume—and rightfully so—that the most effective marketing spend is on branding awareness campaigns and mass media buys. Every marketing dollar needs to be more transparent, targeted and tech-driven than ever before. And understandably this can make marketing teams uneasy.
3. What are the top challenges to implementing a digital strategy across a healthcare organization? How can those challenges be overcome?
There are many challenges to winning digital engagement, starting with the following:
· The status quo—resistance to changing the way things have always been done
· Using HIPAA as an excuse to avoid authentic storytelling
· Too much focus on content and not enough on the technologies delivering it
Of these, we see the greatest benefits by addressing organizational barriers and growing more comfortable with analytics. Internal barriers can start with a simple question. Too often we think, "What if this goes wrong?" and fail to ask, "What if this goes right?" Last August our team at Phoenix Children's Hospital live-streamed a surgery on Periscope—a first for a children's hospital. We considered the risks as well as the benefits of creating an instant, online community and determined that the rewards far outweighed the things that could go wrong. As a result, we helped hundreds of viewers potentially make more informed health decisions about the procedure. More measurably, it was the single greatest marketing tactic for bringing out-of-state patients. Imagine if we had become consumed with the risks.
We also need to take the lead in knocking down silos. It's time for marketers to merge tribes with IT and clinicians. When we address patient engagement challenges with the whole team rather than from different silos, we find breakthroughs and save money.
Next, analytics. For too many years, we as marketers and communicators have gotten away without measuring our activities or drawing solid lines to business success. Then when the technologies such as CRM and marketing automation have come along to offer accurate attribution, we haven't been ready for them.
The good news is that it's easier than ever to measure digital engagement and tie it to business insights. We can make a large number of decisions about web content from just four metrics: unique visits, acquisition/traffic sources, bounce rate, and % of mobile viewers. We can measure the increase in reach and engagement when we boost our Facebook posts. These don't take complex tools; they only take time and patience.
Ultimately, engagement isn't just increasing volumes. And it certainly doesn't just mean impressions. The ultimate measure for whether my content is engaging is by answering one question: Did I make health care easier, less scary, more accessible or more human for someone today? 4. What are some of the qualities that today's healthcare marketer needs to possess?
Here are traits of the Old World Marketer vs. the New World Marketer.
Old World Marketers: believe healthcare is a commodity, rely on paid or earned media, let digital team worry about tech, make decisions based on instinct and impressions, stick with status quo
New World Marketers: believe healthcare is an experience, obsessed with content (owned media), tip of the spear with tech, comfortable with analytics and make decisions based on data, continually pilot new programs, speak like a patient and show empathy
Take social media engagement as an example. Count up the total time that your team spends on social media each week. If more than 50% of the total time is spent on publishing—a.k.a. planning, creating and posting content—think about the opportunities you're missing to engage and be part of a community. The New World Marketer strives to spend equal time publishing and engaging (i.e. commenting, liking, sharing, and curating).
5. You've said that healthcare marketers have to become agents of change for their organization? What does that mean and what are a few examples from your professional experience?
I am passionate about this. Every health care marketer's career will change in the next 5 years. We can either do the changing or let someone else do it. We can either be in the driver's seat or get run over. Digital engagement is changing health care whether we are a part of it or not.
Health care is suffering from a monstrous perception gap. What happens every day in our field and how the public perceives it are polar opposites. The reality is that no other field improves quality of life for millions of people every day. But the public sees a monster that is cold, uncaring, and out for our money. Someone needs to play an active role in changing that perception, and I know of no one more qualified than marketers and communicators.
As an example, marketers may grow frustrated thinking that the C-Suite doesn't understand the value of their work, which may cause them to put less effort into their work and burn out. But marketers who see themselves as change agents remember that, if they do their job successfully, they are connecting patients with the care teams who can treat them. And that becomes motivation to find a way around the obstacle. Suddenly they are taking time to educate themselves in the language of senior leadership to understand what is important to the CEO and point out ways that marketing has contributed to bottom-line success. It becomes motivation, not an excuse.
If we do our jobs correctly, we are impacting lives. We are educating patients. That is a noble profession. It's up to us to recognize it and use it as motivation every day.
Support HuffPost
The Stakes Have Never Been Higher
Related
Popular in the Community