In the early morning on Sunday, June 12th, 2016 - Kena Lewis, director of public affairs and media relations at Orlando Health received a call that there had been a shooting at Pulse Nightclub - which has since become the site of the worst mass shooting by a single gunman in our nation's history. As the area's only Level One Trauma Center - Kena and her team found themselves at the center of a media storm - tasked with the complicated job of making sure that all stakeholders had critical updates when they needed them.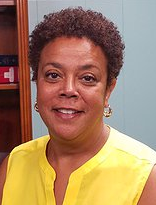 I had the opportunity to speak with Kena about how Orlando Health's communications team navigated through this crisis - along with the lessons that she learned. Read the full interview below - and if you'd like to hear more from Kena (along with other leading healthcare experts), you can join her session at the upcoming Ragan Communications Health Care Communicators Conference on May 1-3, 2017 at Johns Hopkins in Baltimore, MD.
1. Tell me about the day of the Pulse nightclub tragedy - when and how did you hear about what happened? What were the first steps you took to organize your team into action?
On June 12 at 3:09 am my cell phone rang. It was our Chief Operating Officer for Orlando Regional Medical Center (ORMC) so I knew something serious was happening. He asked me if I had heard about the shooting. I was a bit confused and initially thought he was asking about the shooting of The Voice star Christina Grimmie, which had occurred the Friday before. Once it became clear that this was something else – likely a mass casualty – I jumped into action. I called my manager who was on-call that weekend and who had received an alert from hospital security. We both got dressed, came into the hospital and immediately went into Hospital Incident Command (HICS). Someone from my department always serves in the Information Officer role during HICS. My manager and I took turns assuming the IO position. I called in our social media team and a representative from our internal communications team. Two other members of my team heard the news when they woke up and immediately came into the office. (Two other members of my team were away; one on a publicity tour with a group of physicians and one on bereavement leave following the loss of his father. Even he came in on Monday.)  
2. There are so many factors at play when a tragedy strikes (press, social media, internal comms, stakeholders, victim's families etc.) - what did your thought process look like as you put a plan into place? How did you prioritize the work that needed to be done? What ended up being the most effective form of communication?
My first goal was to just try to understand what was happening and to gather the facts as we knew them. The nightclub is less than half a mile from our emergency room doors, so the normal protocols where the hospital receives notification that a trauma victim is coming, didn't apply. Patients just started arriving. By the time HICS was up and fully operational, we knew it was a mass casualty with more than 30 victims. For the first few hours, we provided facts to the press via traditional media and social media (Facebook & Twitter); number of patients, condition, number of surgeries, hospitals on lock-down, etc. We also used these channels to notify team members (employees) that they could not enter our campus from Orange Avenue, which is the main thoroughfare that runs through Orlando and serves as our eastern border. The press was amazing in helping us out and I can't thank them enough.
3. Was there already a communications protocol in place for handling a crisis of this magnitude? If yes, did having a plan help? 
Yes there is. We have a crisis communications plan that I refer to as "the red bible." It's not so much a step-by-step plan as it is a blueprint that includes contact phone numbers, media staging areas, examples of crises with suggested actions, and some pre-scripted messaging. At least once a year all departments across our entire healthcare system, including Media Relations, participate in a community-wide crisis exercise. Just two months before the Pulse tragedy, we had an exercise in which the scenario was an active shooter at a local middle school. Looking back, it was eerily similar to what actually happened. I cannot stress enough the importance of conducting drills. Having a plan is not enough. You have to test it to be fully prepared.
4. What role did social media play in your communications strategy? How did you set up an infrastructure with your team to manage it? How did you decide which conversations to engage in vs. where to hold back?
Social media was critical. It is one leg of a three-legged communication stool. Social media, traditional media and internal communications are joined at the hip so information is accurate, consistent and cascaded in the correct order. We never want our team members to learn about something happening at one of our facilities from anyone other than the organization. So they are notified first, traditional press is notified next, and social media follows. These notifications may be only moments apart, depending on the situation. All three components are in HICS so we know exactly what is being said, to whom and when. We are a pretty transparent organization, so we provided the facts as we knew them and engaged in conversations with the facts. We are bound by federal privacy laws so we never provide individual patient information on social or traditional channels.  
5. What are the lessons that you learned? How do those lessons apply to the work that you do today for Orlando Regional Medical Center? 
Even as prepared as we were, we learned so many lessons. Things that worked well include our email address; mediarelations@orlandohealth.com which reaches everyone in the department at the same time. We have a little studio that has five sets, including the traditional stamp-and-repeat logo backdrop and a physician's exam room. That came in very handy. The other things that worked well were our people. Our security force was amazing at managing the movements of the swarm of reporters. Our videography and still photography vendors were incredible. They made sure we had 24-7 access to their people and equipment. And, of course, I can't say enough about our clinicians. Our trauma surgeons, emergency room doctors, and nurses made themselves available for hundreds of interviews. They were (and still are) the best spokespeople ever. Areas of opportunity included the lack of a search-and-find notification system that continually contacts people through all channels until they respond, a larger room to handle the hundreds of friends and family members who came looking for their loved one (we never considered needing a room to accommodate this many people), personal social sites of team members, the need to immediately call in extra help, and the flood of well-meaning community leaders and elected officials who wanted to come visit patients.
Disclosure: Ragan Communications is an Affect partner. Affect was not financially compensated by Ragan for this post.
Calling all HuffPost superfans!
Sign up for membership to become a founding member and help shape HuffPost's next chapter
This post was published on the now-closed HuffPost Contributor platform. Contributors control their own work and posted freely to our site. If you need to flag this entry as abusive,
send us an email
.