Krush Technologies is not a typical start-up. Located in Dayton, Ohio - this Silicon Prairie tech company's mission is to build digital products that narrow the gap between humans and machine. It's a noble quest - essentially they are helping people deepen their connections and have more meaningful relationships - using their proprietary Intelligent Video® technology.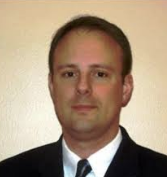 Brian Faust, Krush's CFO is not a stereotypical start-up exec - and his story is an interesting one. After spending the bulk of his career at large, well-known corporations, he took a leap of faith and helped to co-found Krush a little over a year ago. Going from cushy corner office to an open-concept floor plan and start-up life was a culture shock at first, but Brian loves his new venture and has never looked back. In fact, over the past year, he has helped Krush grow exponentially - even picking up a CES Innovation Award along the way. Here, Brian shares the lessons he's learned launching Krush and provides some tips for start-ups based on his experience leading Fortune 500 companies.
1. What is your background and current role at Krush?
I am co-founder and CFO at Krush Technologies, a tech company based in Dayton Ohio that builds digital products to narrow the gap between humans and machines - our mission is to make virtual connections between people more genuine and meaningful. On a day to day, I am responsible for managing our investments and acquisitions, business development and strategic planning. I'm focused on building Krush into a profitable, global technology company. 
My background is in investment management. Prior to coming to Krush, I spent the majority of my career in leadership positions at large, public companies - including Teradata and Reynolds and Reynolds, where I focused on M&A and business development. 
2. You're fairly new to start-up life, coming out of roles at Fortune 500 companies - what has the transition been like? 
It's been quite a transition! I still remember the day (which was not too long ago) that I moved out of my large corner office and began holding meetings at the local bar as we prepared to launch. I think about the day that we signed all of the legal documents to launch Krush - and the realization that a stack of paperwork was all that we had. It was a leap of faith for sure, but my confidence in our venture has never wavered. 
We've always had a clear vision for the company, which I think is critical. I'm surrounded by really dedicated colleagues and we truly believe in cultivating the local market and hiring local talent. I think that our confidence has played a role in our success to date.  
We believe that there is a wide market for our proprietary technology - which is Intelligent Video®. Intelligent Video provides real-time insights on individual's reactions and emotional state by acting as an emotional analytics engine. Essentially it allows our developers to create applications that can read and respond to users in real-time base on their true reactions and create transformative experiences.
On a personal note, I think I've adjusted well to start-up life. I had been a business casual guy with a big office - and now I sit at a desk surrounded by my colleagues, in a bustling office with no dress code. To be honest, I love it - I love the creative atmosphere and team environment. Everyday is an adventure and we're definitely up for it.  
3. You've spent most of your career managing M&A activity and business development - based on that, what advice would you offer to someone launching a start up?
When we launched Krush, there are a few things that we learned (based on my past professional experience in the Fortune 500) that I think can apply to any early-stage startup:
- A Good Hiring Strategy Is More Important Than a Good Idea: I can't stress enough how critical it is to surround yourself with good people. You can't bring your vision to life without the right talent and work environment. Employees need to feel valued to thrive - and our team has been the core of everything we do since day one. They have been instrumental in developing our tech and executing against our corporate mission successfully. Our corporate culture and team is our number one priority, always.
- Hustle, Relationships and Smart Networking Can Stretch Cash and Boost Profitability: You know the saying, "it's all about who you know" - well, this is especially true for start-ups that are strapped for cash. Strong partnerships, barters and relationships can give you the resources that you need while you're still working to turn a profit. In other words, negotiate deals that will bring everyone to the mountaintop with you - so that they can reap the rewards when you succeed.
- Process and Goals are Critical, Even For Creatives: If we're sticking to the stereotypes - a planning and process-driven environment would be considered anti start-up. However, I think that strategic planning is critical to growth - and I think that creatives can learn to thrive in this environment. If you want to succeed you have to have concrete deadlines, a real budget and strong KPIs that you hold yourself and your team accountable to. There's really no way to be successful without some level of formal structure - and it's possible to create one that still lets visionaries execute their vision, where creatives don't feel stifled. 
4. What's on the horizon for Krush, what can we expect to see from you this year?
This is going to be a great year for Krush. Right now, we're working on improving ooVoo, our incredibly popular video chat and instant messaging app - you can look for that in Q2. And since yesterday was Valentine's Day - I'd recommend checking out our dating app, Heystax - you can use the app to go on a timed "date" with another user and our Intelligent Video technology will rate your compatibility based on facial reactions. Everything that we're developing is focused on making a genuine, meaningful impact on how people connect. Today we're building mobile apps, video and VR/AR technology - tomorrow we may be building something completely different.
We're also hoping to bring more attention to "Silicon Prairie." Dayton, Ohio is located in the Rust Belt - and we believe that high tech can have a real impact on the job market and economic development of this region. We want Krush Technologies to lead the way for other high tech start-ups in the Midwest.
Disclosure: Krush Technologies is an Affect client.
Calling all HuffPost superfans!
Sign up for membership to become a founding member and help shape HuffPost's next chapter
This post was published on the now-closed HuffPost Contributor platform. Contributors control their own work and posted freely to our site. If you need to flag this entry as abusive,
send us an email
.