Shira Abel has an incredible resume - she's a Silicon Valley insider that has spent her career working with innovative technology companies. Here she talks about the evolution of the CMO, trends in B2B sales and the future of marketing - spoiler alert: she believes it's account based marketing (ABM).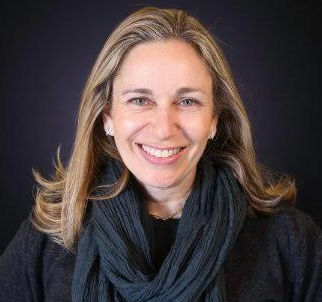 1. What is your background and current role at Folloze?
I'm currently the CMO of Folloze, an Account Based Marketing (ABM) sales platform for enterprises that sell to enterprises. I've spent many years in the marketing and tech industries - starting my career in Israel working at startups, which led to advising startups, mentoring, teaching a Marketing for Startups class at Tel Aviv Jaffa Academic College, leading corporate workshops and writing for a variety of publications. I was also a founding mentor at Microsoft Ventures Accelerator and Google Campus, and I'm now a mentor at 500 Startups. I love working with companies on the verge of the next big thing, and I joined Folloze because it's in an incredibly fast-growing industry and has a really unique approach to ABM, and the company is poised for exciting growth and innovation.
Folloze closed its A-Round in September and our focus now is on supporting our growth and brand building. I'm leading the creation and execution of a new marketing strategy, positioning, messaging and branding. This is in addition to overseeing the events we are sponsoring, managing the PR relationship and creating sales enablement materials.
2. How has the role of the CMO evolved over the past 5 years? What are some trends and changes you've experienced?
CMO performance is increasingly being tied to revenue as opposed to just brand awareness. This means CMOs are now expected to be a combination of both analytical and creative. We need to understand the fundamentals of brand, lead the creative, and come up with the strategy and methodology of customer engagement. In addition, we need to watch all of the numbers, and have the technical background to understand and recommend the marketing stack. We can no longer be just right-brained (creative – brand marketing) or left-brained (logical – high performance marketing) – we must be all brained.
3. What impact does this have on marketing strategy, particularly for tech companies? What changes need to be made to the structure of the marketing department?
In 'The Hard Thing About Hard Things', Ben Horowitz talks about "things that cannot be measured" and how often these things are even more important than the things that can be measured. Whereas marketers were once purely responsible for brand building, marketing as a whole is evolving into a profit center. This changes the entire marketing strategy - including the risks taken, the tactics used, and the budgets spent. The challenge with combining the analytics and the brand in one position is that often when you put a lot of emphasis on things that move the needle for the short term (such as profit goals), it's done at the cost of the long term gain of the company (such as brand building and awareness).
4. Explain account based marketing and the role that it plays here? What are the major benefits? How can it reinvent the marketing-sales relationship?
Account based marketing (ABM) is a B2B strategy that focuses on identifying and nurturing a smaller pool of strategic customers (or accounts) you really want, rather than marketing to a huge audience. With ABM, you're essentially flipping the sales funnel: instead of the traditional broad and wide funnel most sales and marketing teams are used to, ABM relies on many "micro funnels," each tasked with focusing on a specific account. It is primarily used for going after large enterprise accounts; it only makes sense for sales that have the potential to be $100K and up as it requires human power to get up and running. However, for ABM to succeed, marketing and sales need to truly collaborate: They identify the target accounts together, and then marketing creates content and messages aimed at the targeted accounts. Sales - who owns the relationship – then tailors it for specific situations to engage, develop, and eventually win the account. They then share the success at the end of the day. With ABM, the sales and marketing teams are much more aligned toward achieving company goals.
The challenge with ABM is that it's often difficult to scale, because it requires sending customized content to individual, targeted accounts – rather than in typical broad-funnel marketing settings where you're blasting out a general piece of content, such as a white paper or webinar to thousands of leads. Technology is thus an important part of implementing ABM successfully. Folloze's platform, for example, enables customers to auto generate account-specific content boards, similar to micro-sites, which they can send to individual prospects, specific industries or groups of accounts. The prospects receive a personalized micro-site that has their name, the seller's information, and content that is relevant to them, which they're much more likely to engage with than a typical email blast.
5. What metrics are most important to CMOs that have adopted an ABM strategy? Who owns the outcomes and ROI - marketing or sales?
ABM isn't a sales or marketing strategy – it's a company strategy. With ABM, sales and marketing need to work together to target the account. Large accounts have multiple players and each has their own interests that need to be addressed. The power of ABM is that it's more than sales being helped by marketing – it's sales being turbo powered for large-scale accounts. Each department owns different parts of the outcomes, and marketing should be measured on engagement, which speeds up movement to the next phase. Sales owns the closing of the deal. And both own a percentage of the ROI.
6. What's on the horizon for Folloze? What should we keep our eye out for in terms of your marketing strategy?
Folloze has a lot on our plate for the next year. We will be growing the marketing, sales and customer success teams. We plan to extend our market visibility and take a bigger role in educating the market on how ABM works in practice, based on some of our largest ABM deployments. We also have some very innovative product enhancements, which we'll be announcing.
We recently had Microsoft give a case study at B2BMX, which we'll be doing more of in the future. We're seeing great successes in our lighthouse customers and are excited to share more of our learnings.
Disclosure: Folloze is an Affect client.
Calling all HuffPost superfans!
Sign up for membership to become a founding member and help shape HuffPost's next chapter
This post was published on the now-closed HuffPost Contributor platform. Contributors control their own work and posted freely to our site. If you need to flag this entry as abusive,
send us an email
.