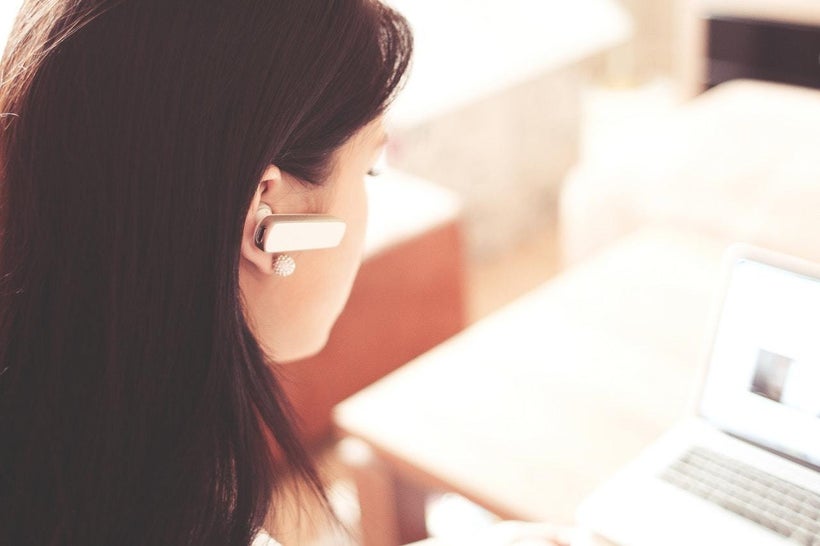 This is the first entry into the 'Smooth Science' series which will consist of reporting relating to science and technology - including the growing gaming community.
The Growth of STEM
Science, Technology, Engineering, and Mathematics (STEM) education account for most of the growing industries in the current digital society. The U.S. Bureau of Labor Statistics recently detailed how significant STEM growth has been in the jobs sector:
Employment in STEM occupations grew by 10.5 percent, or 817,260 jobs, between May 2009 and May 2015, compared with 5.2 percent net growth in non-STEM occupations. Computer occupations and engineers were among the types of STEM occupations with the highest job gains. Employment in computer occupations was nearly 3.2 million in May 2009 and nearly 3.9 million in May 2015. Employment of engineers was nearly 1.5 million in May 2009, compared with over 1.6 million in May 2015. Some STEM occupations lost jobs. In 2009, there were nearly 478,000 jobs in STEM-related sales occupations, compared with approximately 406,000 in 2015.
However, despite female trailblazers in STEM such as astronaut and scientist Mae C. Jemison, computer technology pioneer Grace Murray Hopper, nuclear physicist Chien-Shiung Wu, and numerous others - women continue to be extremely underrepresented in STEM fields.
According to the National Girls Collaborative Project (NGCP), whose goal is to encourage young girls to pursue careers in STEM, women only make up 15% in engineering and 25% of those holding positions in computer and mathematical sciences. The organization provides the following data:
35.2% of chemists are women
11.1% of physicists and astronomers are women
33.8% of environmental engineers are women
22.7% of chemical engineers are women
17.5% of civil, architectural, and sanitary engineers are women
17.1% of industrial engineers are women
10.7% of electrical or computer hardware engineers are women
7.9% of mechanical engineers are women
Bringing STEM To New Generations
In the digital age, there are several different methods to both inspire underrepresented groups to pursue careers in STEM and to help current STEM professionals acquire the necessary funds to continue their research.
Jayde Lovell, host of ScIQ on The Young Turks Network and CEO of ReAgency, a public relations firm focused on science. Her work covers everything from the latest happenings in science, helping scientists draft grant proposals to continue their work, and working to encourage young women to pursue STEM careers.
Trisha Fitzgerald, founder of Innovation Station, a company which brings hands-on STEM and STEAM related experiences to venues such as fairs, festivals, amusement parks and community events is also helping inspire a new generation to explore a career in the fields of science, technology, engineering, art and mathematics.
"Innovation Station is a completely immersive, hands-on attraction that enables people of all ages to learn about science in a fun, playful way," said Fitzgerald. "Our goal is that visitors to Innovation Station will not only become inspired to innovate and create, but that they will walk away ready to experience and explore this wonderful world of ours in a whole new way," she continued.
Fitzgerald was recently featured in TheTribune for bringing Innovation Station out to the Greeley Stampede. Innovation Station is scheduled to be at the Jefferson County Fair in Oregon, Tulsa State Fair and New Mexico State Fair later in the summer.
Inspiring Women In Geek & Nerd Culture
The GamerGate saga uncovered the nasty side of the gaming and online community in general. Research by Norton uncovered alarming results of the harassment Australian women endure. Elle Hunt of the Guardian reported on their findings:
Nearly half the 1,000 respondents in the research by the digital security firm Norton had experienced some form of abuse or harassment online. Among women under 30, the incidence was 76%. Harassment ranged from unwanted contact, trolling, and cyberbullying to sexual harassment and threats of rape and death. Women under 30 were overrepresented in every category.
Despite the gaming industry having far fewer opportunities for women and people of color, a number of women have made their mark focusing on video games, comic books, and nerd culture - all of which have traditionally been difficult for women and non-whites to break into.
Becca Scott Kerns, a host of Geek & Sundry has made a name for herself by commenting about science, gaming, and technology - while using comedy to relate to her audience.
Meredith Placko, is known for hosting What The Flick*, her interviews for ComicBook.com, and reporting for Geek.com. She has also made several appearances on Nerd Alert, hosted by fellow digital age pioneer Kim Horcher. Last year the two provided analysis about the controversial Ghost in the Shell casting.
Despite currently being underrepresented in areas of science and technology, women continue to make inroads in all areas of STEM ranging from engineering to video games. Even with continued online harassment and other societal obstacles, women are pushing forward and making a huge difference in a number of science and technology fields.
*Meredith contributes to the TV review panels of What The Flick.
To keep up with Walter's journalism you can follow him @GentlemansHall on Twitter
Calling all HuffPost superfans!
Sign up for membership to become a founding member and help shape HuffPost's next chapter
This post was published on the now-closed HuffPost Contributor platform. Contributors control their own work and posted freely to our site. If you need to flag this entry as abusive,
send us an email
.