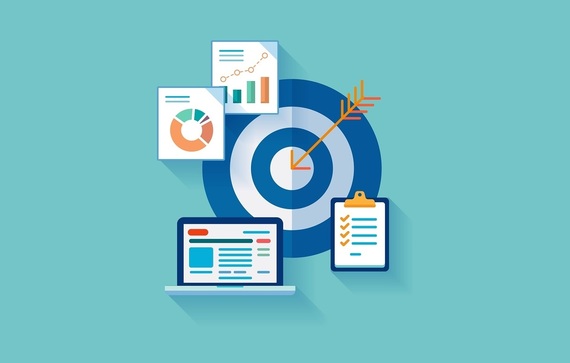 Local SEO is one of the most effective of modern marketing techniques and should be implemented thoroughly and carefully. A successful local SEO strategy can bring many leads to your business, improve your reputation, and increase your revenue. In fact, according to Search Engine Land 50% of mobile search visitors will visit stores within the day of the search. That's how effective an SEO strategy is. In this infographic, we've illustrated 32 local SEO steps you can take to rank higher on Google Maps and below I'll elaborate on some of these points.
Want to share this infographic on your site? Just copy the code below!
Website Design
Website design is one of the most important factors for a local SEO marketing strategy. Your website is your storefront in the virtual world and it is the first thing that introduces your company and your products to your prospective customers. You want the design, the user experience, content, and the structure to be appealing and well thought out. However, looks is just one facet of your website design; the layout, colours, and the style can convey a brand message to your customers.
The structure of the website also plays a vital role in the success of your SEO strategy. Good website structure means your customers can access information and navigate through your website easily. That's one of the reasons why the structure of the website is one of the ranking factors in Google.
/=

Mobile Responsiveness
Mobile is a very important platform in local SEO and it should never be ignored. Because of features like Google Maps, Navigation, and mobile search, the smartphone has become one of the most important tools for a local SEO marketer to use. Consider this from the customer's perspective:
•They look for a local business on their cell phone search engine.
•They read the results, and look at the map data present at the top of the search engines results page.
•After they've found the closest high-rated business they'll browse through the business' website and read the information.
•Then they'll use the navigation option and walk or drive towards the local business, sometimes that very same day.
As you can see, mobile plays a very important role in local SEO. Your website should be mobile responsive in order to find a place in the top of the search engine results because this is another important ranking factor. If your website isn't mobile-friendly, it won't be placed at the top of the search engine results.
Blog and Content
While a company blog may be difficult to maintain, it's still one of the best ways to establish authority and improve your rankings. You should integrate a blog into your website and publish worthwhile, well-researched content to it. You should also research relevant keywords using tools like Google's Adwords and include them in your content. This will allow you to target a number of search terms relevant to your industry and products. However, there are some things you need to keep in mind when you include a blog on your website.
•Make sure that your blog is well maintained and has unique topics that your prospective customers might be interested in.
•Your content should be of good quality and provide unique and relevant information.
•You should explore different formats of content, including video, text, podcasts, infographics, etc.
•Incorporate keywords gently and make sure that they don't disrupt the flow of the content.
Smart Use of Keywords
People are under the impression that keywords are only used in written content but that's not really the case. Keywords can be incorporated in many different ways to improve visibility on search engines. Here are some examples:
•You should include keywords in the URL of every page and make sure it's clean. For example, instead of a URL that looks like this www.example.com/products/NGF223&, you can add a URL that looks like www.example.com/products/brown_leather_handbag. Not only is the URL cleaner and easy to remember, but it also has a keyword.
•You can add unique titles to every page and include keywords in them.
•Include keywords in every h1 and h2 tags.
•Add a unique meta description for every page and include keywords in them.
If you spread out relevant keywords across your website, you'll be able to target a variety of search terms easily and that will give you better reach.
Contact Details
Your NAP data or the Name, Address, Phone Number data should be consistent across various sites and directories. This is one of the most ignored aspects of local SEO and can be very damaging. Search engines will take NAP data from different sources like business directories, your website, local government registry, etc.
If your information isn't consistent, the search engines will consider it an unreliable lead and rank your website low on the SERPs. You need to make sure your NAP data is consistent so your customers have the right information.
Google Places
You should claim your business on Google Maps. It's likely that your business would already be listed there but you should verify the address, make sure that the pin is at the right location, and claim it on Google. This will help your ranking and ensure your customers can easily reach you when needed. You can add other relevant information in Google places, including:
•Your website
•Pictures and videos related to your website and products
•Your business categories
•An About Us introduction of your company
•Business hours and days of operation
Local Directories and Reviews
It's important to spread your online presence as much as possible. You can do that by including your business name in local directories like Yelp, YellowPages, WhitePages, etc. These directories will help you climb the rankings, especially if your contact details are consistent. That's because most of these websites have a review system. You can use these reviews to better your reputation and establish your authority.
If you follow these points and devise the right marketing strategy, you'll be able to take full advantage of local search techniques and increase your recognition and revenue. A sound online local presence would help you compete with the big names out there and get you a fair market share.
Related
Popular in the Community