Now, thanks to an infographic from the guys over at Fashion Stork, it just got a little easier. "15 Gentleman's Rules In Dressing" provides a simple-to-follow, fifteen-rule guide on the dos and don'ts of men's fashion.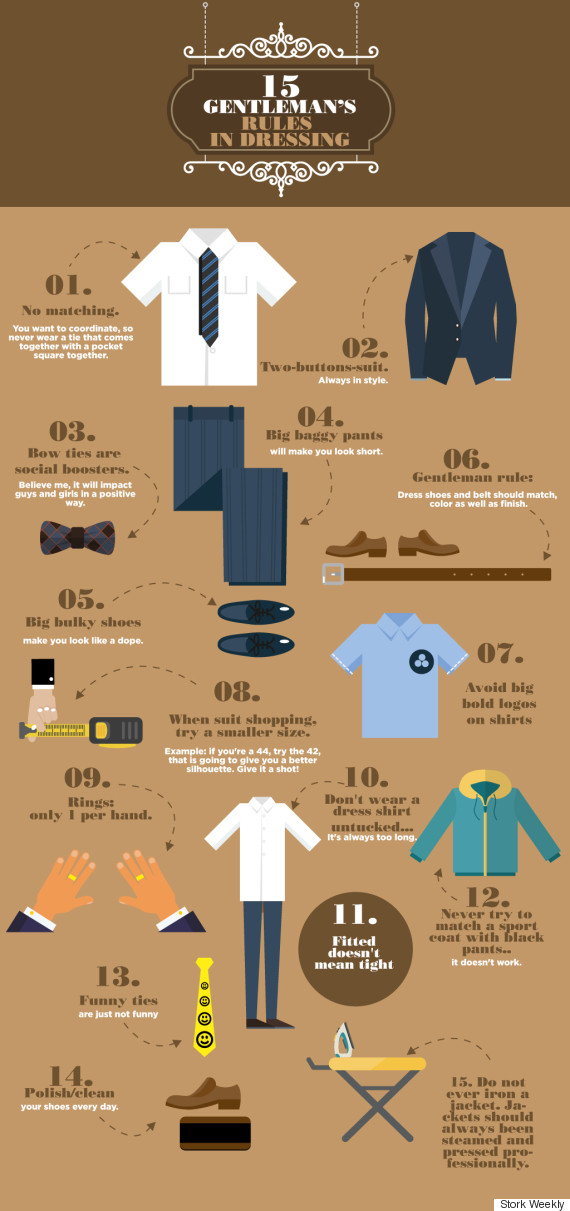 Most of the rules are pretty standard (don't confuse fitted with tight and always tuck in dress shirts, for example). While others -- like not wearing more than one ring on each hand -- are a bit more surprising.
While we're OK with matching from time to time, we do have to agree on the whole "funny ties not being funny" thing.