In today's information age, an individual's ability to learn is more critical than ever. Education is becoming a lifelong pursuit and is following the trend of general media consumption -- that we are beginning to consume and experience more of it but in smaller chunks, from a diversity of sources, with it becoming increasingly integrated into our everyday lives. This trend of informal learning was examined through a survey given to working professionals to help reveal the importance, prevalence, and opportunities for informal learning.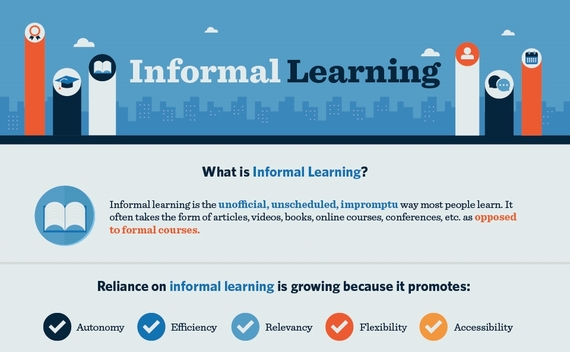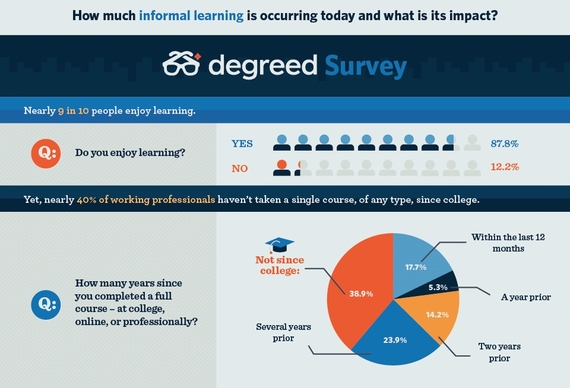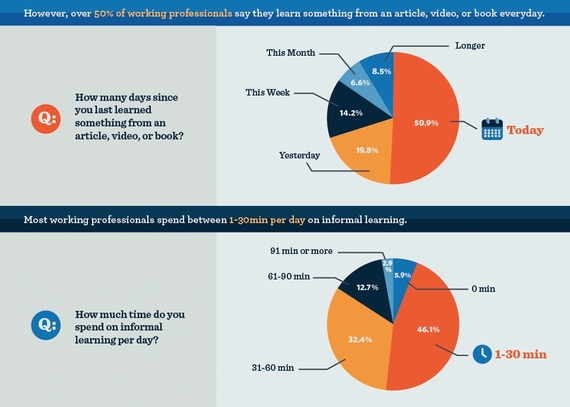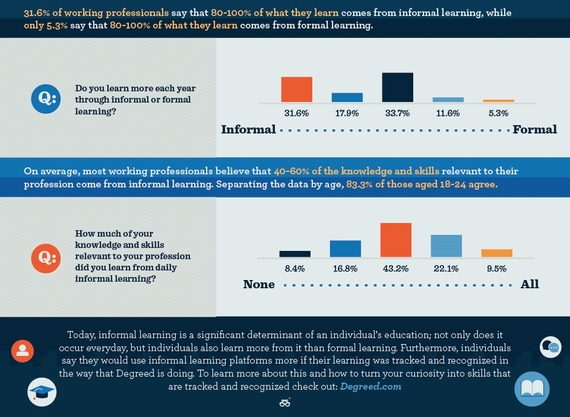 See the full infographic below:

Mehr Singh, an education research assistant, contributed to this research.
Related
Popular in the Community