A Native American tribe's tumultuous conflict over genetic research is being brought to harrowing life on the Off-Broadway stage.
Deborah Zoe Laufer's "Informed Consent," which is currently in previews at The Duke on 42nd Street in New York City and is being produced by Primary Stages and the Ensemble Studio Theatre/Alfred P. Sloan Foundation Project, dramatizes the real-life, semi-famous legal battle between the Havasupai, a Native American tribe based in the Grand Canyon, and Arizona State University.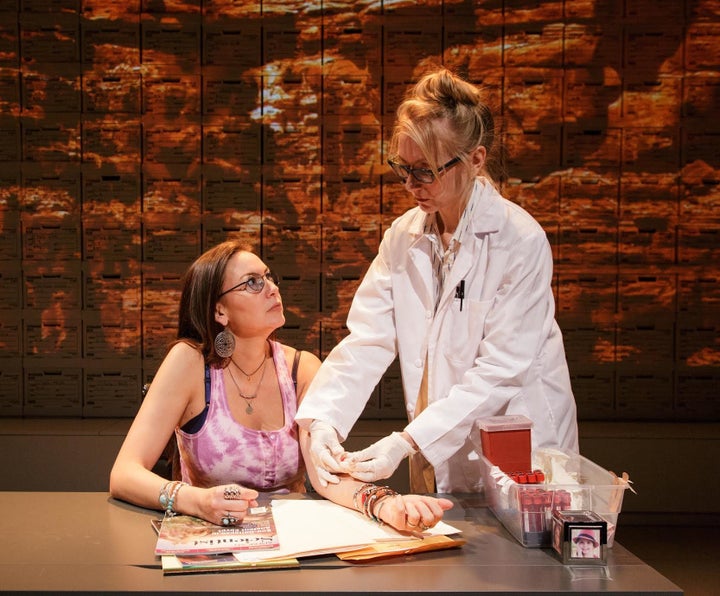 In 1990, members of that tribe agreed to donate blood as part of a university study they hoped would provide genetic clues as to the devastatingly high rate of diabetes among Havasupai people. They soon learned, however, that the blood samples were actually used by Arizona State researchers to study many other things, including schizophrenia and alcoholism as well as migration patterns which contradicted traditional stories. Many involved in the case felt that university scientists had taken advantage of a vulnerable, impoverished population, and once the case was brought to court, the $700,000 settlement set a legal precedent as to how informed research subjects should be regarding the use of their DNA.
Laufer's play steers clear of complex legalese, however, focusing on the journey of a genetic anthropologist (played by Tina Benko), raising questions about race, cultural sensitivity and women's issues in the workplace along the way. Director Liesl Tommy says that she and the creative team went to great lengths to make the cast as racially diverse as possible, too.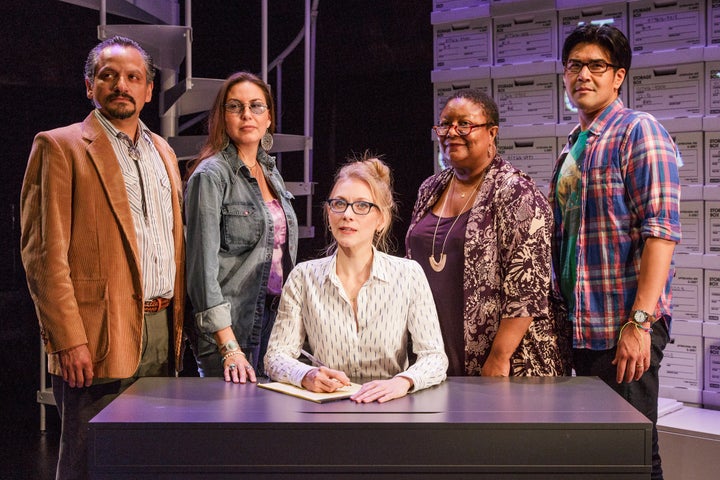 "I'm always looking for what I call 21st century stories. I'm always looking for things that feel right of this moment, or of the future," Tommy told The Huffington Post. "Certainly there's never been a story that deals even remotely with Native American politics, at least on the New York stage."
The show also provides a unique opportunity for actress DeLanna Studi, who is a member of the Cherokee Nation of Oklahoma and portrays a woman in the Havasupai tribe.
"Native women are either viewed as a princess, like some Pocahontas character, or we're a victim," she said. "For us, this is a huge step in the right direction for our women and how our women are portrayed onstage, because we're usually relegated to the background. So it's nice to have this opportunity to be a strong woman who owns the stage and is holding court."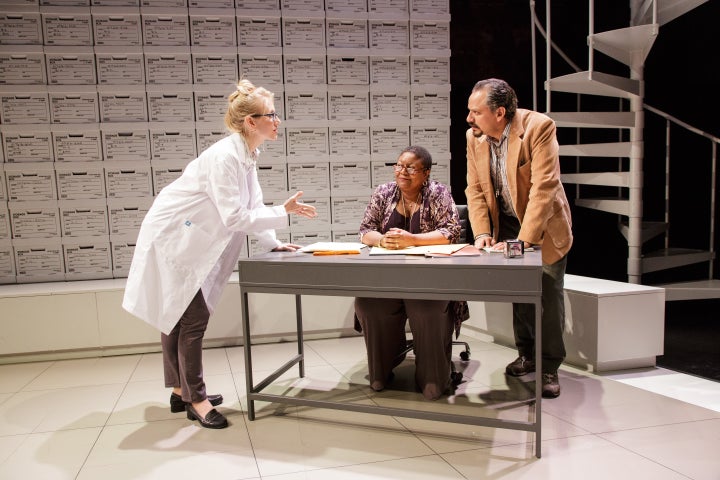 Given how the play incorporates race, religion and ethics, Laufer hopes "Informed Consent" will provoke questions rather than impart any specific message about those themes one way or the other.
"I don't usually have messages in my plays; I don't really have any answers," she said. "But if people come out arguing when they leave the show, then I think I've done my job."
"Informed Consent," presented by Primary Stages and the Ensemble Studio Theatre/Alfred P. Sloan Foundation Science and Technology Project, is currently in previews at The Duke on 42nd Street in New York City. Head here for more details. 
Calling all HuffPost superfans!
Sign up for membership to become a founding member and help shape HuffPost's next chapter