WASHINGTON ― The American Society of Civil Engineers has once again given the nation's aging infrastructure a near-failing grade: D+.
Every four years, the oldest national engineering society in the U.S. assesses the state of 16 major infrastructure categories, including roads, bridges and waterways. In its 2017 "infrastructure report card," released Thursday, the country's overall grade remained unchanged from the last assessment in 2013. ASCE further estimated that the U.S. needs to invest $4.59 trillion in its infrastructure by 2025.
The report comes one day after President Donald Trump held a meeting with business leaders at the White House, including Tesla Inc. CEO Elon Musk and several major real estate developers. Vice President Mike Pence, Transportation Secretary Elaine Chao, Energy Secretary Rick Perry and Environmental Protection Agency Administrator Scott Pruitt also attended.
The gathering suggests the administration is seeking input from the business community as it devises its promised infrastructure plan. White House Press Secretary Sean Spicer said Wednesday that "strong public-private partnerships" would be key to upgrading the nation's crumbling roads and bridges. But you can only do so much with private funding, as Chao acknowledged in a meeting with the nation's governors in February.
Last month, Trump asked a joint session of Congress to approve $1 trillion in infrastructure investment to create "a new program of national rebuilding." It's unclear, however, how much of the proposed program will consist of real federal dollars for transportation projects versus simply tax credits.
At an event ASCE hosted Thursday in Washington, D.C., Connecticut Gov. Dannel Malloy (D) noted that Republicans had little appetite for additional spending on infrastructure improvements during former President Barack Obama's administration.
"I hope Republicans in Congress treat a Republican president better on infrastructure if he comes forward with a plan," Malloy said. "If they don't get it done when you have Republican Congress and a Republican president, then we're really in tough shape."
The crowded congressional calendar threatens to derail progress on infrastructure, however. With debate over Obamacare repeal, tax reform, the debt ceiling and a Supreme Court confirmation on the immediate horizon, it's hard to see how the administration will deliver on its infrastructure promise this year.
"My fear is we won't see what the president's asking for ... because it's just not as sexy and popular as it once was," Malloy said.
Correction: This ASCE estimated the country would need to invest $4.59 trillion in its infrastructure by 2025, not $3.6 trillion by 2020 as originally stated.
Before You Go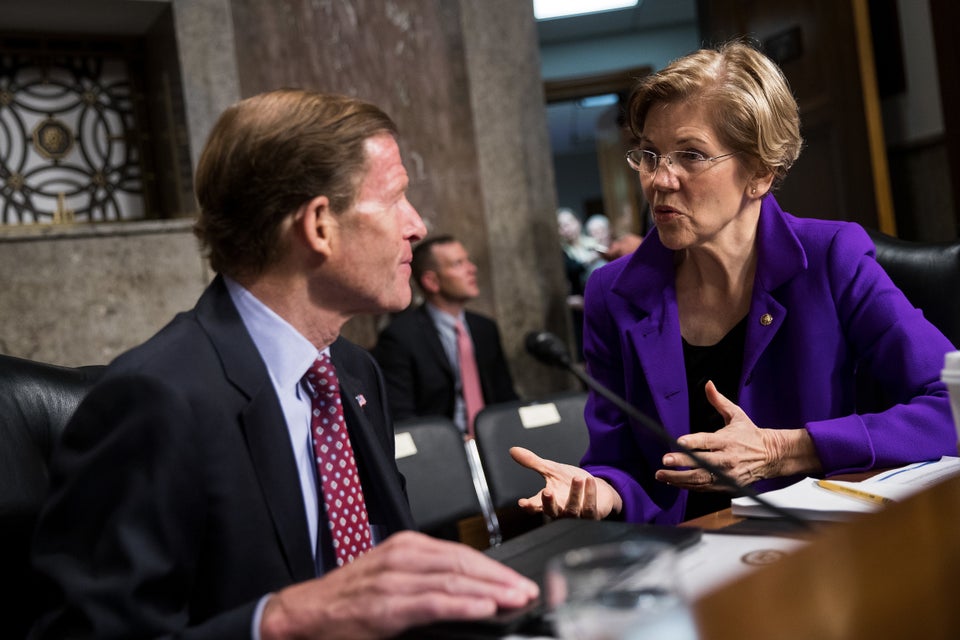 2017 Scenes From Congress & Capitol Hill
Popular in the Community