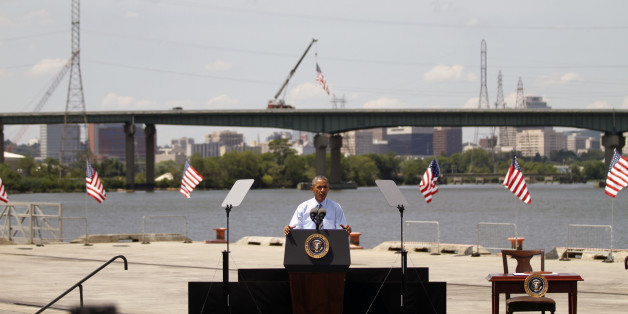 Members of Congress are scrambling to preserve a major infrastructure fund, but their urgency isn't necessarily shared by the public, according to a new HuffPost/YouGov poll, which finds Americans moderately concerned about infrastructure problems, but divided on increased spending and unenthused about paying more themselves.
Politicians now seem close to averting the lapse of the Highway Trust Fund, which uses federal gas and diesel taxes to help states pay for transit repairs. A House bill that would sustain the fund until May 2015, authored by House Ways and Means Chairman Dave Camp (R-Mich.), passed easily on Tuesday. Senate Majority Leader Harry Reid (D-Nev.) announced that Senate Democrats will begin considering the House bill next week.
Just 8 percent of Americans in the online HuffPost/YouGov poll cite infrastructure funding as one of the most important issues facing the federal government, while 37 percent say it's very important and 34 percent that it's somewhat important.
Forty-five percent of Americans say the federal government should spend more on infrastructure, while 15 percent say that it spends too much and 31 percent that the level is about right. By 20 percentage points, Democrats are more likely than Republicans to favor an increase in spending.
Age also plays a factor, with older Americans far more likely to display concern. Those aged 65 and older are 24 points more likely than those aged 18-29 to support increased spending, and they are 20 points more likely to say funding infrastructure projects is very important or among the most important issues.
When asked if their local roads and bridges are in good or bad condition, the majority of Americans say they are "somewhere in between."
Here, the most prominent divide isn't by age or party, but by region -- those in the West are three times more likely than those in the Northeast to report quality infrastructure. Three-quarters of those in the Northeast say at least a few roads or bridges in their area are unsafe.
Nationwide, 64 percent say they live near at least a few unsafe bridges or roads. That includes Kristin Coker, who lives in Fort Lauderdale, Florida, and says she has worried for years about the state of the small, worn bridge that connects her dead-end street to the main road.
"It's a state of Florida bridge and when I complained to [the Florida Department of Transportation], they plastered and repainted it but did no structural repair," Coker told HuffPost. "I am nervous when any large truck passes over it. There is supposed to be a weight limit but we get construction trucks all the time. Even the garbage trucks are probably over the limit."
In response to a request from HuffPost for examples of aging infrastructure, other readers shared photos of bridges used for mass transit and shipping.
"Every day, the CTA Red and Blue Line trains run over this bridge in Chicago (Uptown) hundreds of times," Thomas Polk wrote, saying its current state concerns him. "It is fairly representative of many smaller bridges along the Red Line."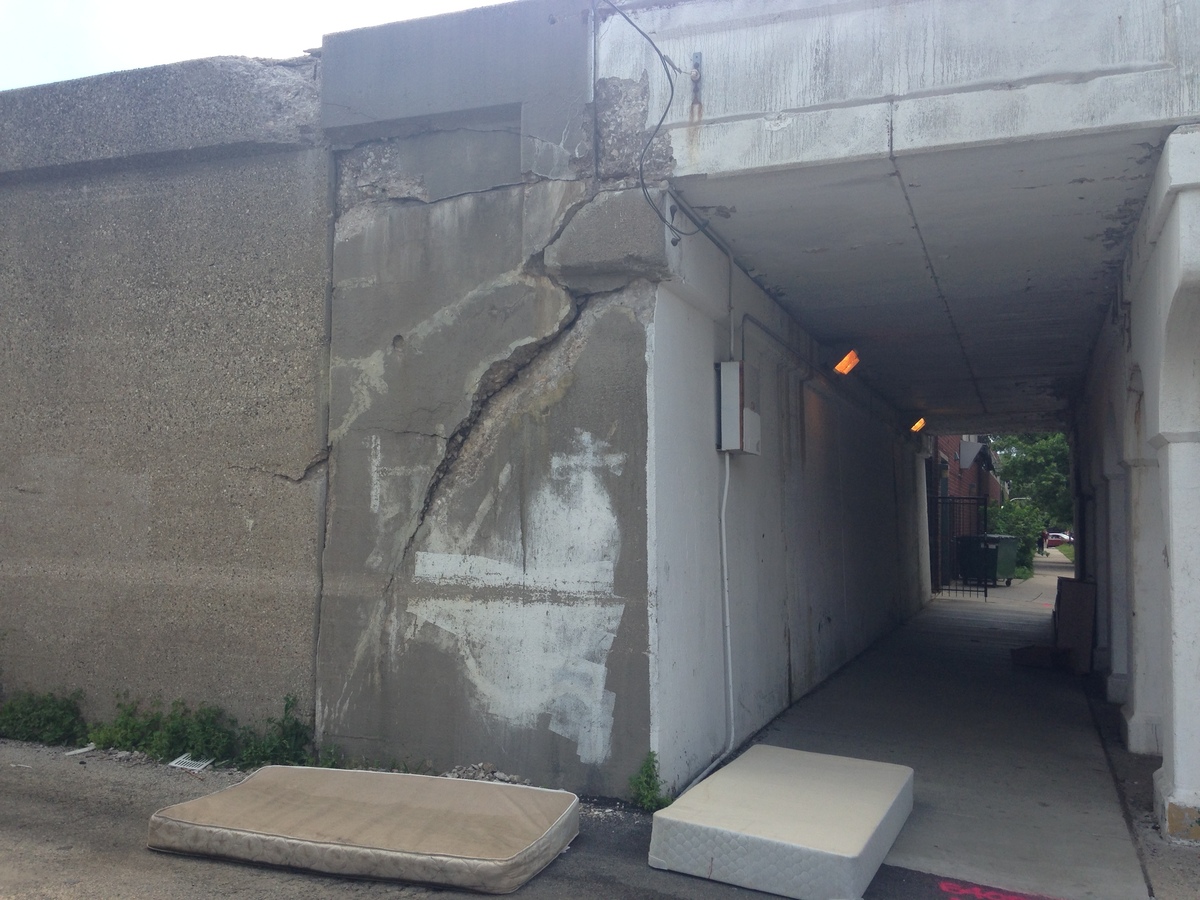 Another reader shared these pictures via Twitter:
trestle in St. Louis carrying several trains of coal daily across river pic.twitter.com/AV7QUfonm9

— Madam Margaret (@teragramus) July 8, 2014
The tax used to pay for the Highway Trust Fund, which isn't indexed to inflation, has remained unchanged since 1993, at about 18 cents per gallon on gas and 22 cents per gallon on diesel. One proposal for a long-term fix, from Sens. Bob Corker (R-Tenn.) and Chris Murphy (D-Conn.), would raise the gas tax 6 cents annually for the next two years, and then tie it to inflation.
But even some of the Americans who support increasing funding in abstract balk at the idea of paying for that increase at the pump. Even the first phase would be a tough political sell: Just 30 percent of Americans say they'd be willing to pay an additional 6 cents per gallon for gasoline, while 50 percent were opposed and 19 percent uncertain.
The HuffPost/YouGov poll was conducted July 15-16 among 1,000 U.S. adults using a sample selected fromYouGov's opt-in online panel to match the demographics and other characteristics of the adult U.S. population. Factors considered include age, race, gender, education, employment, income, marital status, number of children, voter registration, time and location of Internet access, interest in politics, religion and church attendance.
The Huffington Post has teamed up with YouGov to conduct daily opinion polls. You can learn more about this project and take part in YouGov's nationally representative opinion polling. Data from all HuffPost/YouGov polls can be found here.
Mike McAuliff and Emily Swanson contributed reporting.
HUFFPOST READERS:Live near a crumbling road or unsafe bridge? Email us here to send us your photos of the worst infrastructure in your area.
REAL LIFE. REAL NEWS. REAL VOICES.
Help us tell more of the stories that matter from voices that too often remain unheard.
BEFORE YOU GO