"Life doesn't imitate art, it imitates bad television."
That line from Woody Allen's film, "Husbands and Wives," seems to adequately capture the sentiments of San Francisco-based artist Ingrid V. Wells. She's the painter behind the illustrious "Honey Boo Boo's Amurrican Starquest," a series of decadent portraits depicting everyone's favorite child beauty pageant star, Alana "Honey Boo Boo" Thompson."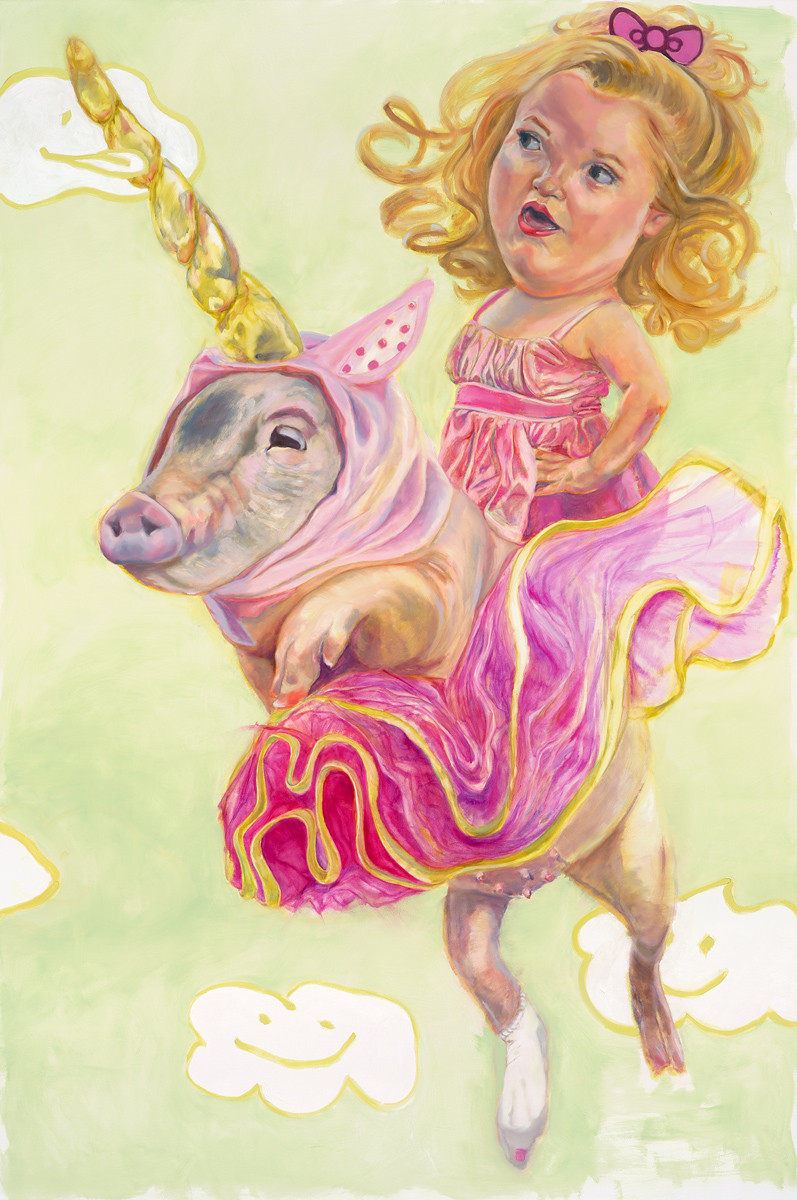 Nip Slip oil on canvas, 64x96" 2013
Wells combines the low brow hilarity of Honey Boo Boo's life -- richly documented on the eponymous TLC reality show -- with the higher brow practice of fine art and painting. "My gestural approach to painting contemplates the notion of guilty pleasure and as it enters into the discourse of painting," she writes on her website.
The results of this strange but happy marriage are a series of plush, clownish and sometimes grotesque portraits of Honey Boo Boo and her competitors. Documented in both "Starquest" and "Beautimous," the paintings simultaneously capture the anguish and bubble-gum demeanors that exist in the world of pageantry -- neatly packaged in the comforts of a canvas.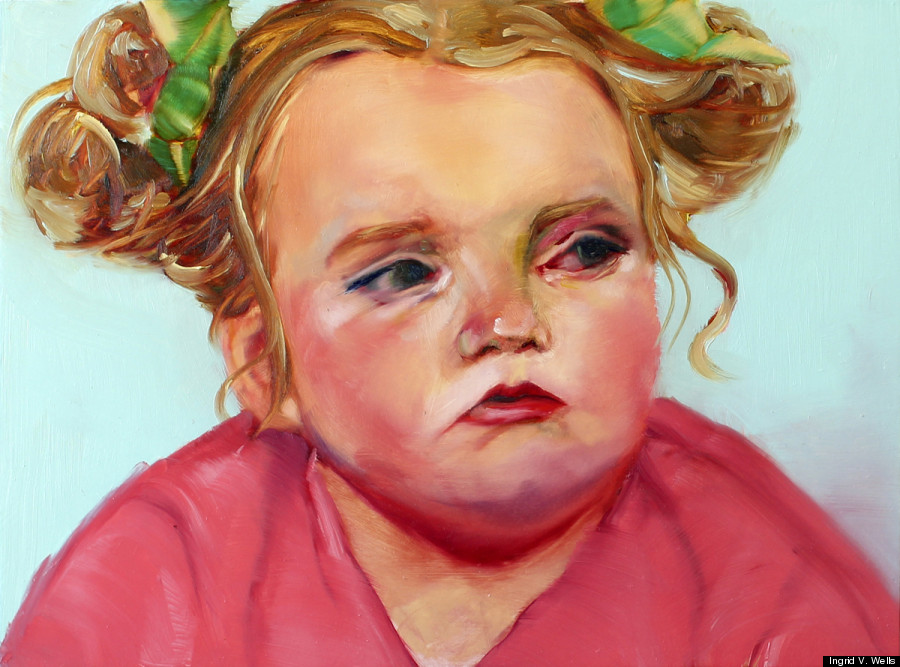 I Didn't Win a Big Trophy oil on panel 9x12" 2013
"By emphasizing the artificial display of happiness with an over-the-top dripping spectacle of paint and well-practiced facial expressions, the paintings critique the type of images that American viewers have become so attached," Wells explains. "This inquiry into the power dynamics of grotesque performer and entertained audience questions the ethics of fascination."
Scroll down for a glimpse into Wells' morbidly adorable series and let us know your thoughts on the "Amurrican" artworks in the comments.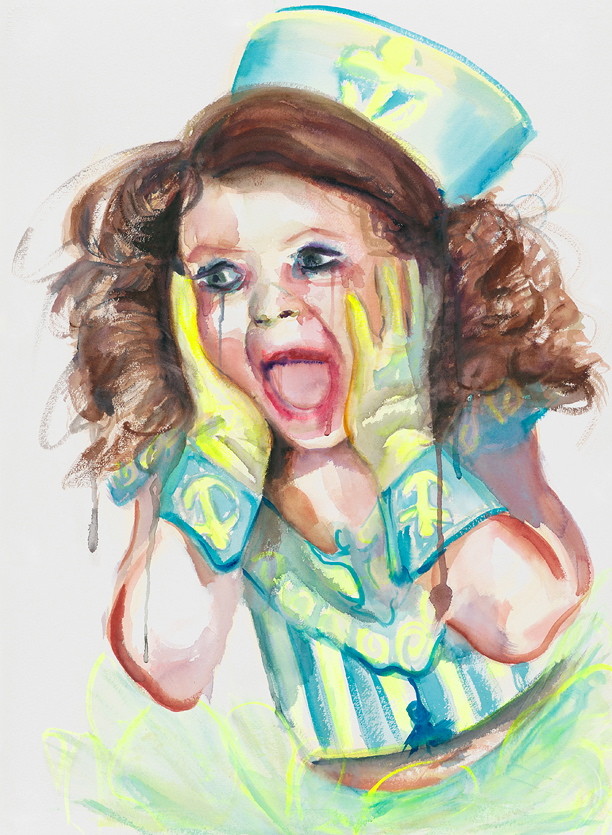 OMG They Picked Me! watercolor and gouache on paper, 22x30" 2013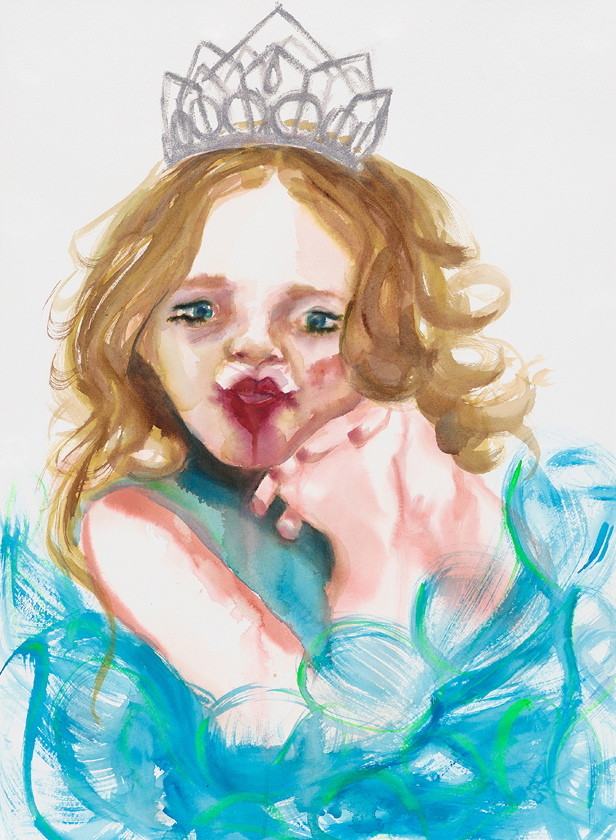 Pucker-up Pookie watercolor, gouache and ink on paper, 22x30" 2013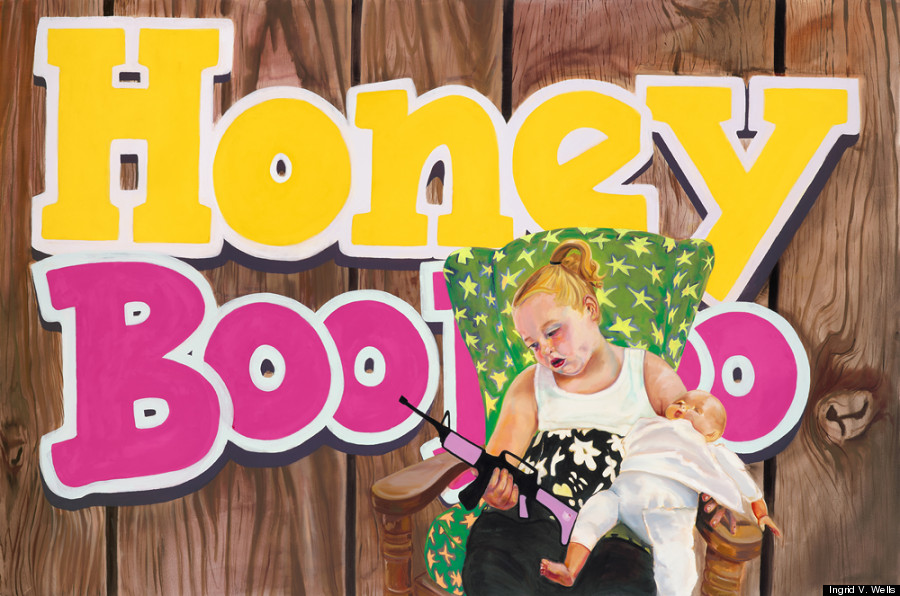 Newfound Toy oil on canvas 64x96" 2013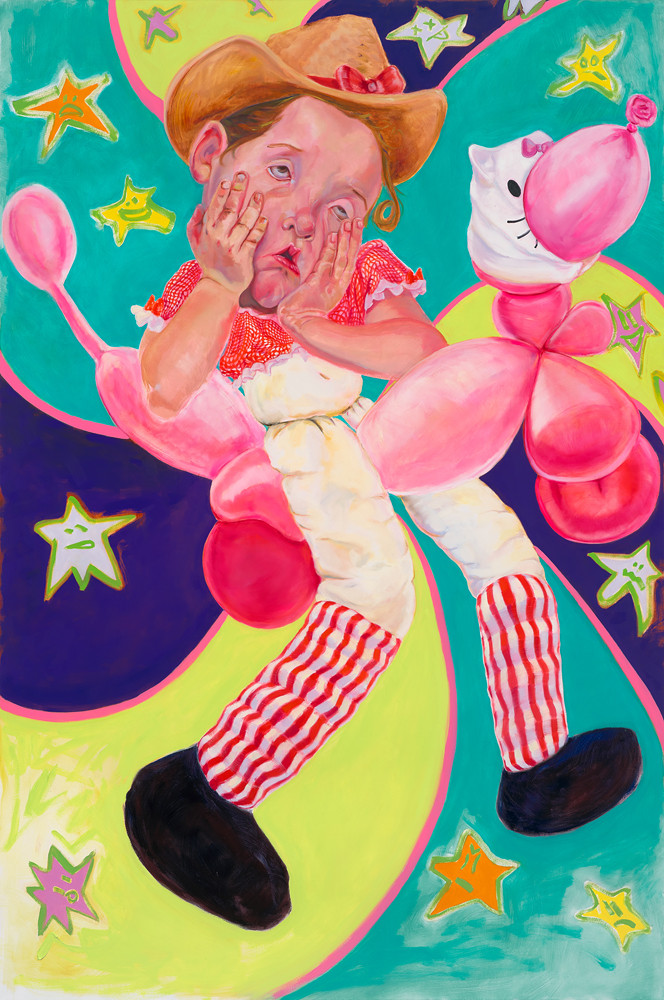 Hot [Pink] Dog! oil on canvas, 64x96" 2013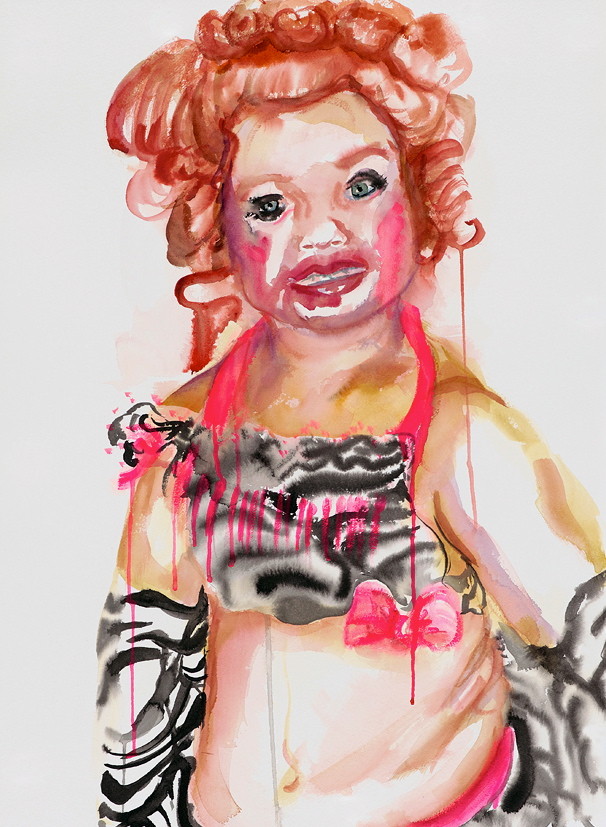 Never Felt Better watercolor, ink and gouache on paper, 22x30" 2013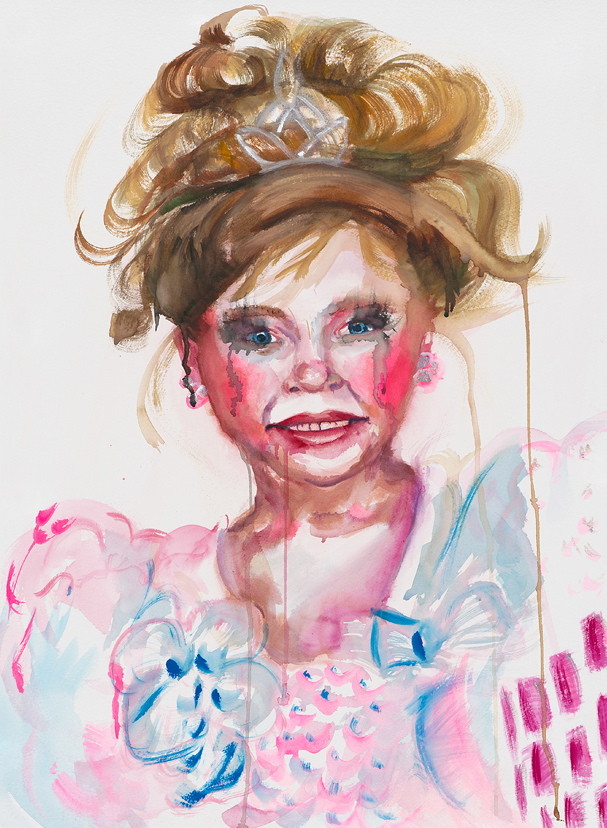 Beautimous watercolor and gouache on paper, 22x30" 2013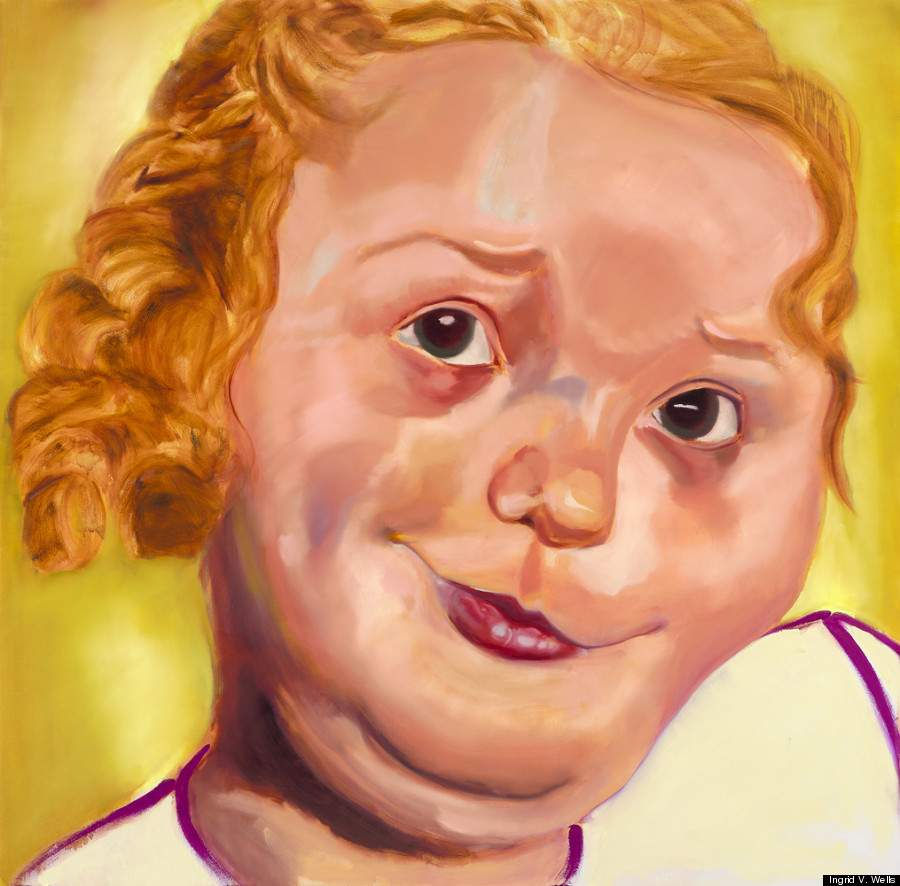 Charmed, I'm Sure oil on canvas, 60x60" 2013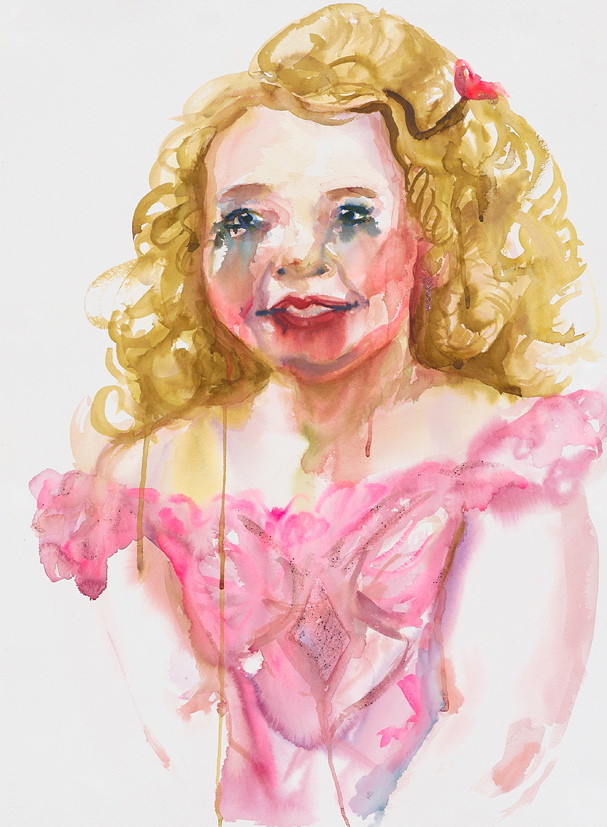 Glitz-a-fied! watercolor, gouache, ink and glitter nail polish on paper, 22x30" 2013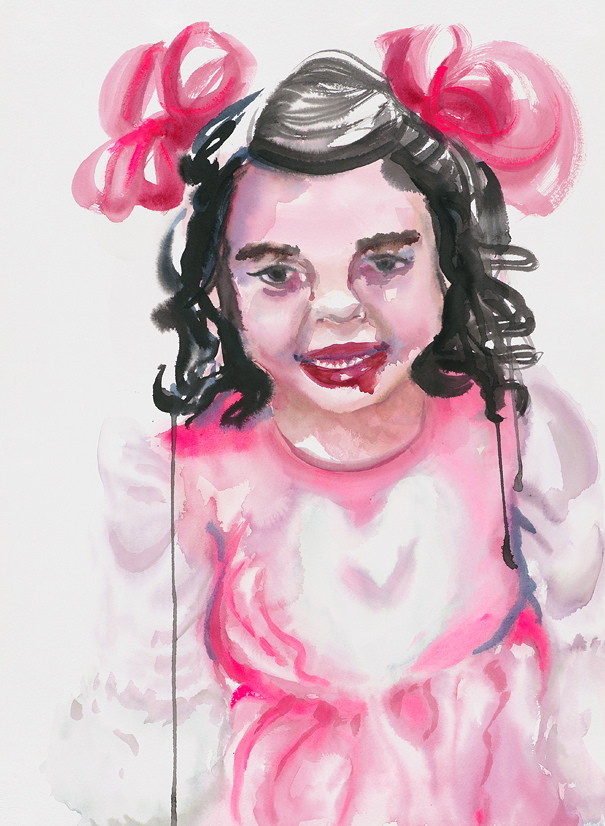 Natural Look watercolor, ink and gouache on paper, 22x30" 2013
Popular in the Community