• Oklahoma City Thunder assistant coach Monty Williams' wife died in a horrific car crash.
• The 44-year-old had five children.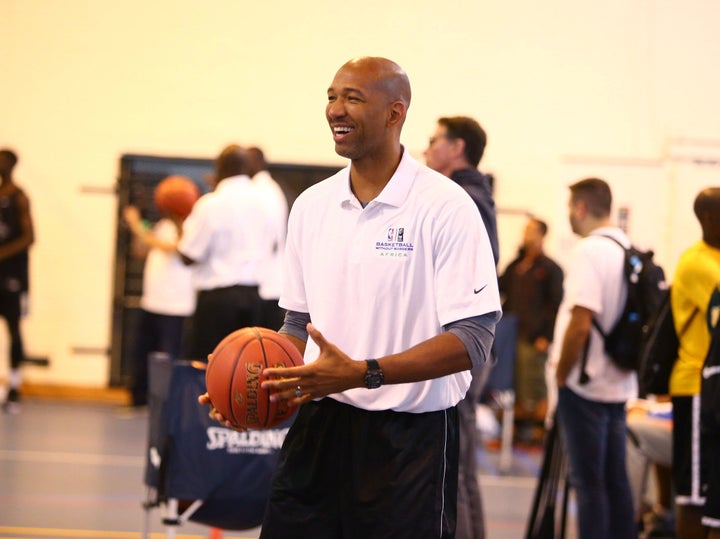 About 24 hours after tragedy struck, the 18,000-plus people in Chesapeake Energy Arena came together to mourn the death of Oklahoma City Thunder assistant coach Monty Williams' wife, Ingrid. While fans left bouquets of flowers and signed cards for the grieving family, players on both the Thunder and the New Orleans Pelicans couldn't help but tear up thinking of the horrific car crash that killed the 44-year-old mother of five.
Williams had spent a half-decade as the coach of New Orleans before moving northwest to Oklahoma City. As such, both sides in Thursday's contest had a vested interest in the state of Williams and his family, with a handful of Pelicans players visiting him at his home in the hours before tipoff.
Among those was Ryan Anderson, a mentee of sorts for Williams throughout his tenure in Louisiana. After Anderson's girlfriend died in 2013, Monty and Ingrid spent an unquantifiable amount of time helping the player through his grieving process, providing a support system that Anderson discussed in reflective, appreciative tones Thursday.
"She was there through the toughest time in my life," Anderson explained in his SportsCenter interview. "She and Monty stayed up for me all night. They were there continuous for me for months, years. I'm very indebted to their family. Ingrid has such a special place in my heart. She was such a strong, amazing woman, she loved God, loved her family, loved her husband. It's so devastating … [Learning of Ingrid's passing] was like a gunshot yesterday for me."
Discussing the tragedy, Oklahoma City superstar Kevin Durant also began to break down in front of reporters at his team's shoot-around Thursday.
"I just love coach Monty so much, man. I feel for him, man. It's somebody we all love, I just don't know what to say, I'm sorry."
Other players and coaches -- including New Orleans' Alvin Gentry and Anthony Davis, and Oklahoma City's Billy Donovan and Anthony Morrow -- chimed in with their own thoughts, prayers and gratitude toward Ingrid.
She was deemed an "inspiration," an "angel" and a second mother. She, as Morrow explained, "was the person you could always go to with anything."
PHOTO GALLERY
Amazing Sports Photos
Calling all HuffPost superfans!
Sign up for membership to become a founding member and help shape HuffPost's next chapter