Sure to draw comparisons to "The Big Lebowski" and "The Long Goodbye," "Inherent Vice" still feels wholly of Anderson's oeuvre: as with "Boogie Nights" and "Magnolia" before it, "Inherent Vice" is about a family of misfit toys trying to make sense of an increasingly nonsensical world. It's a technical marvel, too: Jonny Greenwood's score is impeccable (and greatly different from his heavier work in "There Will Be Blood" and "The Master") and Robert Elswit's lush, cloudy cinematography is some of the year's best.
There's a plot, but it's as opaque as a brick wall. Joaquin Phoenix stars as Larry "Doc" Sportello, a drug-addled private investigator searching for a missing real estate mogul (Eric Roberts) and his mistress, who also happens to be Doc's former girlfriend (Katherine Waterston). Along the way, Doc interacts with, among others, a saxophone player who faked his death (Owen Wilson), a dentist hopped up on drugs (Martin Short) and a police detective named Bigfoot who moonlights as an extra on shows like "Adam-12" (Josh Brolin). "Inherent Vice" is so sprawling that Anderson even has room for Joel from "Parenthood," Jonah from "Veep," narration from Joanna Newsom and what amounts to an extended cameo from Reese Witherspoon. This is a movie, one that may divide audiences when it arrives in limited release on Dec. 12 because it's so inscrutable. (A nationwide bow follows on Jan. 9, 2015.)
Following the film's first press screening at the New York Film Festival, Anderson, Phoenix, Waterston, Short, Newsom, Wilson, Benicio Del Toro, Michael K. Williams, Maya Rudolph, Hong Chau, Sasha Pieterse and Jena Malone participated in a press conference about "Inherent Vice." Highlights from the discussion and the film itself are below.
1. "Inherent Vice" is Paul Thomas Anderson's first ensemble movie in 15 years
Anderson's early films were notable because of strong ensembles, but in the years since 1999's "Magnolia" the director has focused on movies with more singular points of view. Not so with "Inherent Vice," which includes almost two dozen significant speaking parts.
"It felt great for the obvious reasons: getting to work with all these people," Anderson said of doing an ensemble again after so many years away. "The only frustrating thing was that for most people it was only two or three days. Which was a drag, because just when you got started and excited, they'd leave."
All except Phoenix, that is, who appears in nearly every scene of the 148-minute feature.
"I was stuck with him," joked Anderson, pointing to the laconic actor.
2. Owen Wilson's outfits were maybe inspired by The Muppets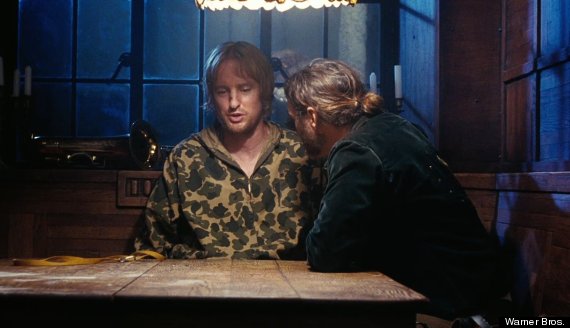 In his interview with the New York Times, Anderson cited "Airplane!" and "Top Secret" as influences for "Inherent Vice." The Muppets maybe played a part too, at least when it came to the wardrobe for Wilson's character, saxophonist Coy Harlingen.
"Zoot from the Muppets," Anderson joked about Wilson's look for the film. "The saxophone player from The Muppets has the hat and those glasses." (For the record, Wilson also noted that Dennis Wilson from The Beach Boys was a sartorial inspiration for Coy.)
3. The plot owes as much to Howard Hawks as it does to Thomas Pynchon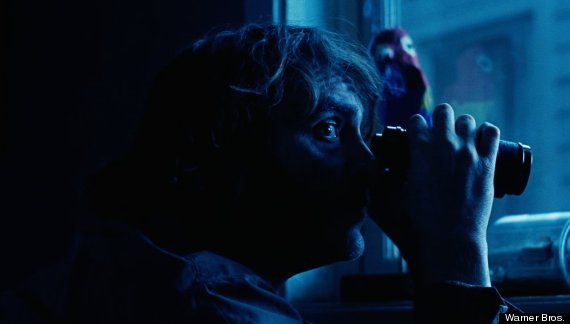 "I saw 'The Big Sleep' and it made me realize that I couldn't follow any of it and it didn't matter because I wanted to see what was going to happen next anyway," Anderson said of Hawks' 1946 adaptation of Raymond Chandler's noir novel. "That was a good model to go on. Throw that stuff out."
4. Martin Short might have the film's best shot at an Oscar nomination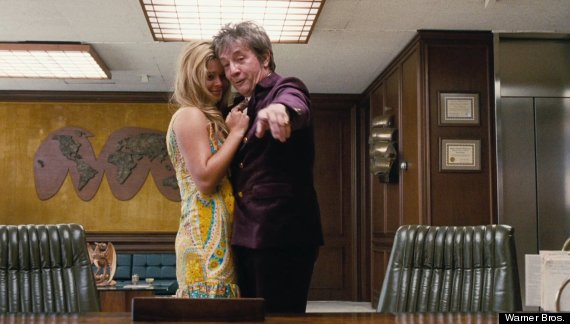 "I loved how many variations we could do," Short said of his experience with Anderson. "It was trying to create as many elements, colors and hues that could help Paul later on when he was putting it together."
It worked. Short hasn't been this lively onscreen in quite some time.
5. Joanna Newsom is one of 2014's best breakout stars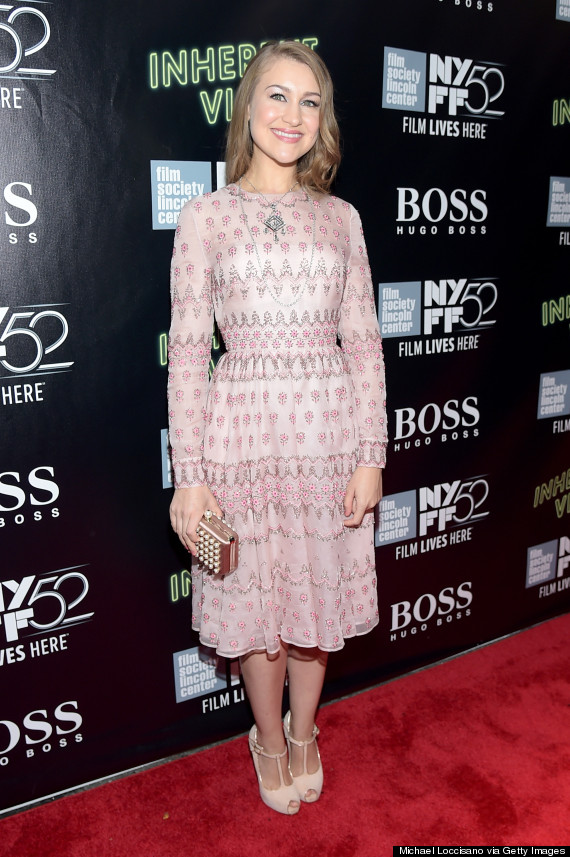 Newsom, a harpist and songwriter by day, narrates "Inherent Vice" like a hazy, ethereal Greek chorus. It's her first screen role, and she acquits herself like a true veteran.
"I had known Joanna a little bit. I loved the way she talked and looked. It was a supporting character in the book -- Doc's best gal pal, who always seemed to know more about things than he did and was right about things. Somewhere along the way, probably just looking to have a good female voice come in, I came up with the idea of trying to do it," Anderson said of the narration.
For Newsom, her screen debut was rewarding and surprising. For instance, her first scene in the film -- and one of the first shots in the movie -- wasn't even supposed to exist.
"I wasn't told that was going to happen," Newsom said about the shot, which finds her framed behind a setting sun. "I don't know if it was an improvised decision Paul made, but it was at the end of a day. I was getting ready to go home, and there was a passage that was intended to be voice over. Paul was like, 'Will you just sit on this picnic table?' We tried it there, then tried it on a lawn. I didn't have it memorized or anything. I messed up a couple of times, and then got it sort of right. I didn't think anything else of it. I was 99 percent sure that would not be in the movie, and it was."
6. Two adjectives that can be used to describe "Inherent Vice" are loose and chaotic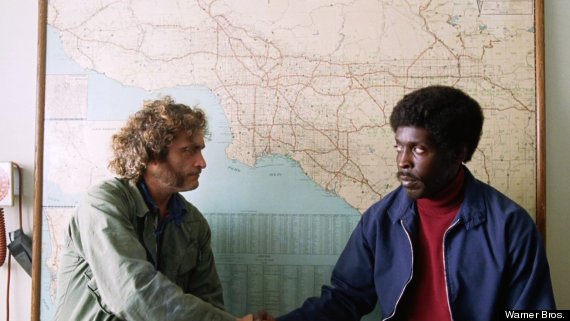 "It was a very loose way of working," Wilson said of making "Inherent Vice," the first time he and Anderson have collaborated on a film together. "We were encouraged to do anything. It was loose and chaotic."
"I thought it was me," Michael K. Williams, who has one scene in "Inherent Vice," said. "Most of my credits are on television where they crack the whip. It's just time, time, time. In this situation, it was like, 'Let's talk about this.' Joaquin was so generous. I came in very intimidated to be invited to this table, to play with such immense talent. I came with a nervous energy and to be put in a situation that was foreign to me."
Williams then turned to Anderson: "I thought you didn't like me," he said to laughter from the crowd. "Although the process was new to me," Williams continued, "I knew I was in good hands."
"I didn't like you!" Anderson joked before expressing dismay. "Aw, no, that makes me feel terrible."
7. There's a "new" Radiohead song in the film, but Radiohead doesn't perform it
UPDATE: After "Inherent Vice" premiered, many sites, including this one and Slate, noted that the rare Radiohead song "Spooks," which the band performed in 2006, was included on the film's soundtrack. The anachronistic music cue is present -- it slots in alongside period appropriate songs by Neil Young and Sam Cooke -- but it's not actually performed by Radiohead. Instead, Supergrass plays the track. Here's "Inherent Vice" composer and Radiohead member Jonny Greenwood:
8. Joaquin Phoenix is all right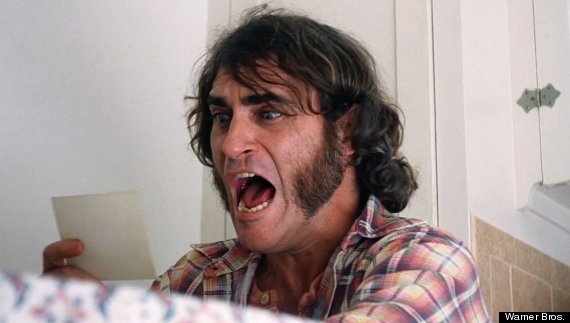 Phoenix gives another layered, confounding and terrific performance in "Inherent Vice" but the notoriously press-shy actor remained all but mute during the press conference. The only words he spoke on Saturday: "No, I'm all right." They were not even on mic.
"Inherent Vice" is out in limited release on Dec. 12.
Before You Go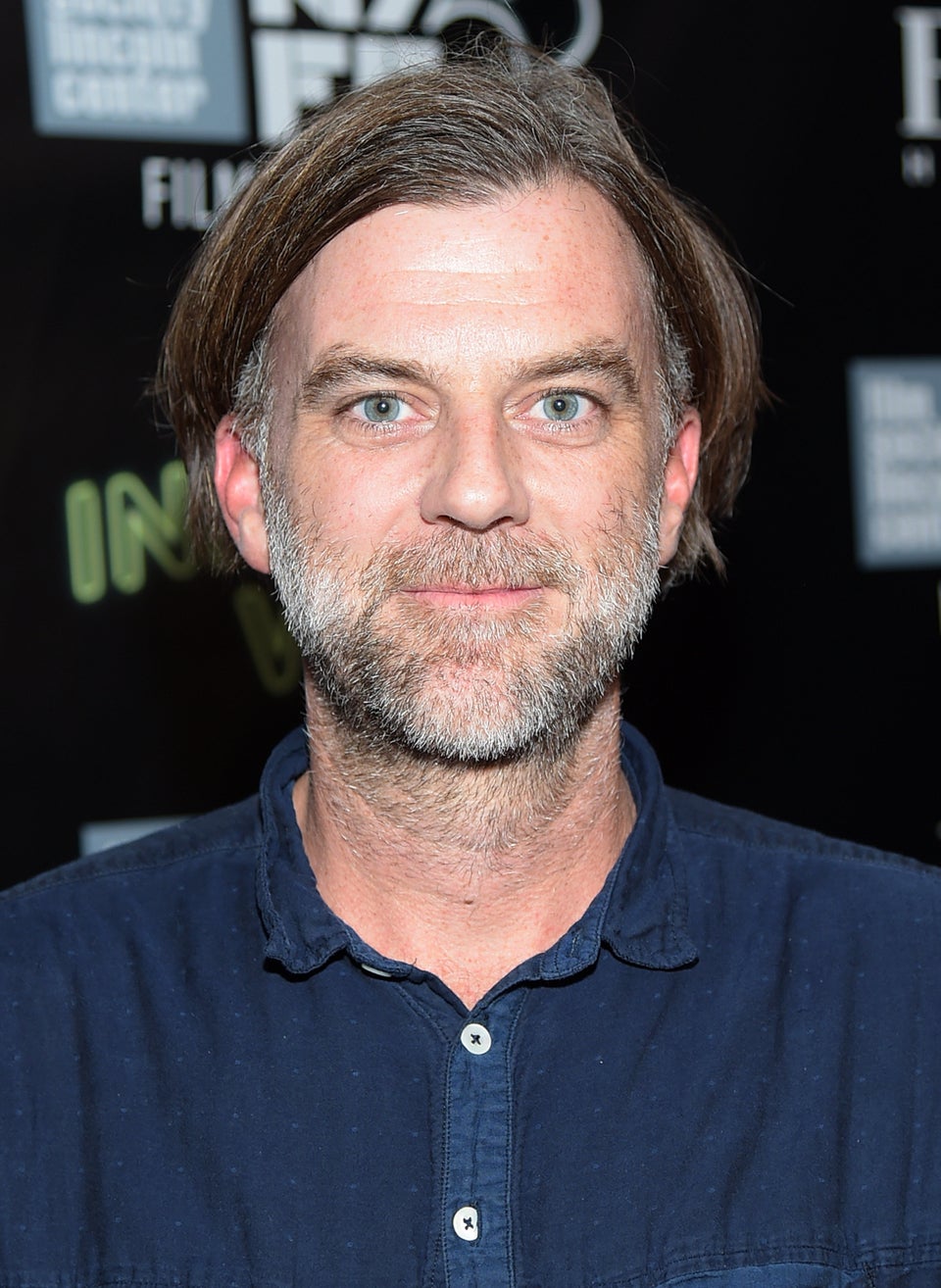 "Inherent Vice" Premiere
Popular in the Community