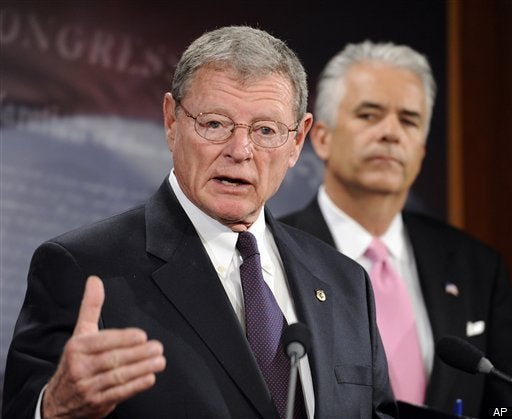 In a story in Monday's Politico, conservative Sen. James Inhofe (R-Okla.) indicates that he believes the argument of the "birther" activists -- that President Obama is not actually a United States citizen -- has some merit.
But as if to illustrate the touchiness of the subject, Hoekstra quickly added: "Not that this isn't important."

Sen. Jim Inhofe has also tried to find the elusive middle ground.

"They have a point," he said of the birthers. "I don't discourage it. ... But I'm going to pursue defeating [Obama] on things that I think are very destructive to America."
Matt Corley notes, "It's unclear why Politico characterizes Inhofe's decided support for the 'birthers' as an 'elusive middle ground' stance."
Calling all HuffPost superfans!
Sign up for membership to become a founding member and help shape HuffPost's next chapter