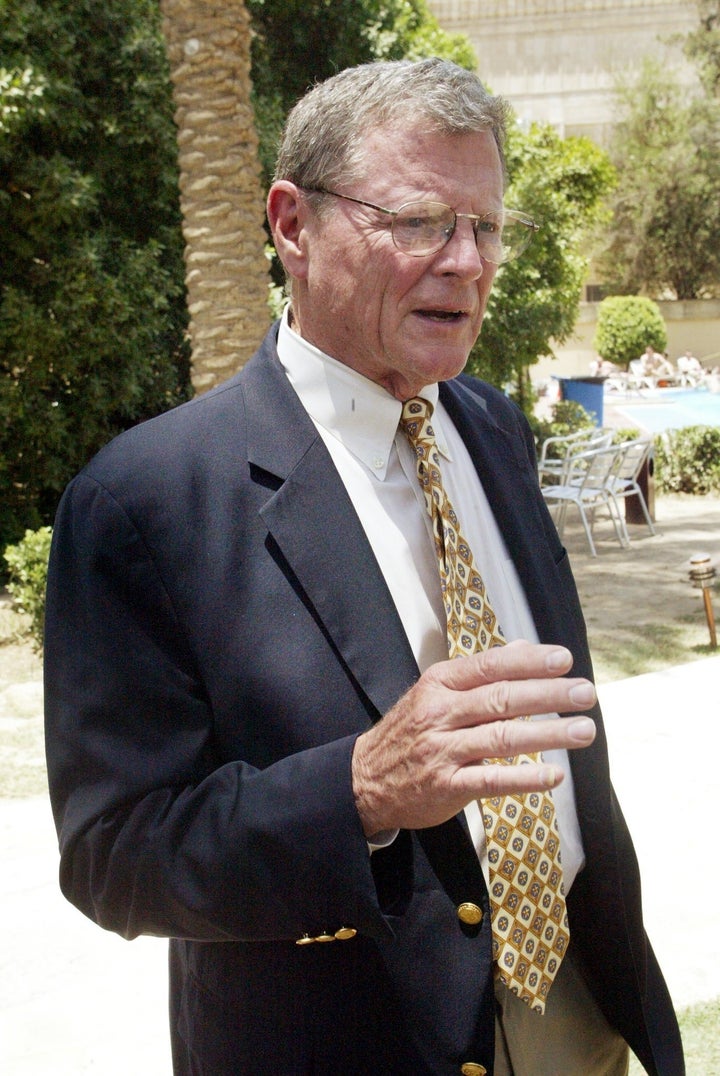 Sen. Jim Inhofe (R-Okla.) reiterated his skepticism of climate change science during an outdoor interview at the Capitol this week, in the midst of the Washington heat wave.
"I say the same thing that I said back in January and February when we had the coldest winter that we've had in a long time," said Inhofe.
"But back then you said that we are in a cold spell, that we're nine years into it," the reporter interjected.
"Actually we are," said Inhofe. "I don't think that anyone disagrees with the fact that we actually are in the middle of a cold period that started about nine years ago."
During the record-breaking snowfall in Washington this February, Inhofe drew headlines for building an igloo outside the Capitol with his kids. The sign on it read: "Al Gore's Home. Honk If You Like Global Warming."
For years now, Inhofe has repeated the charge that global warming doesn't exist, calling it "the greatest hoax ever perpetrated on the American people," and pointing to Washington's "Snowpocalypse" as evidence for the charade.
Earlier this month, the National Oceanic and Atmospheric Administration announced that 2010 is globally the hottest year on record since record-keeping began in 1880.
But it is not likely Inhofe will get to vote on any climate legislation soon. Earlier this week, Democrats abandoned efforts to pursue an energy bill that would put a cap on carbon emissions.
Watch Inhofe's interview with ABC's Jon Karl below:
Popular in the Community