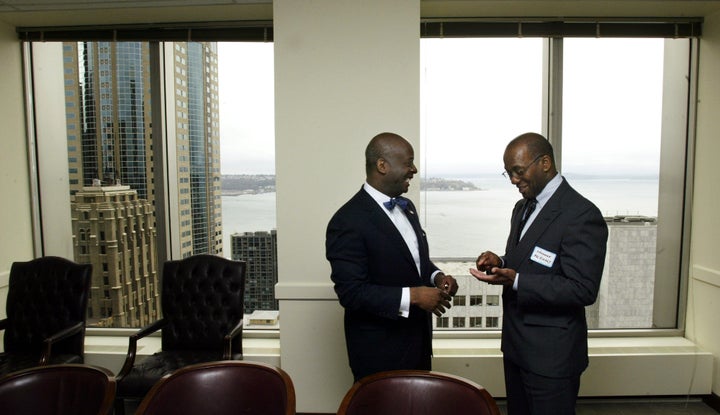 The powerful, positive impact that Teach for America has had on this country is profound. It has created optimistic ripple effects that have affected the lives of thousands of young people... a feat that is truly inspiring.
The fact that more excellent students from this country's best colleges and universities aspire to join Teach for America instead of going to Wall Street, is a testament to the idea that America's best young talent increasingly aspire to do things with broader positive social impact than simply making money.
The respect that Teacher for America alum command is another strong indicator of its influence... it has somehow made going into challenging urban environments to do some good... cool.
Venture For America hopes to achieve a similar success in the realm of entrepreneurship.
The concept of VFA was so exciting for me on a personal level because:
Urban renewal through investment in education and the arts, attracting new, young talent back to America's cultural and business centers, and stimulating aggressive entrepreneurial activity will growth.
When two cultures that don't typically interact meet, energy usually occurs. Teach for America is so powerful because it successfully converges two cultural ideas: a low esteem-high potential, urban youth culture with an achievement minded, collegiate altruism. By combining that same collegiate altruistic energy and creativity with startup venture culture in economically challenged cities, VFA will surely help to create some exciting new, impactful businesses.
Our current, depressed macro-economic climate and growing income disparity between "have-and-have-nots," have only elevated the need for an organization like VFA. Job creation through entrepreneurship is so critical to America's recovery.
A big aspect of Teach for America's success comes from its excellent teacher training. My mother is a retired teacher and librarian, so for me, the opportunity to help shape and create VFA's training program on "how to start and manage a small business" is very exciting (and desperately needed).
The next great American brand, like Ben and Jerry's, Levi's, or Google, is just waiting to be nurtured in a restored and wifi-retrofitted warehouse somewhere in Detroit, New Orleans or Providence.
I firmly believe that renewing America's cities by facilitating important cultural convergences, restoring our cities into beacons of innovation, and investing in entrepreneurial talent will unlock this nation's true potential. Venture For America aims to be at the heart of this very important movement.
Calling all HuffPost superfans!
Sign up for membership to become a founding member and help shape HuffPost's next chapter