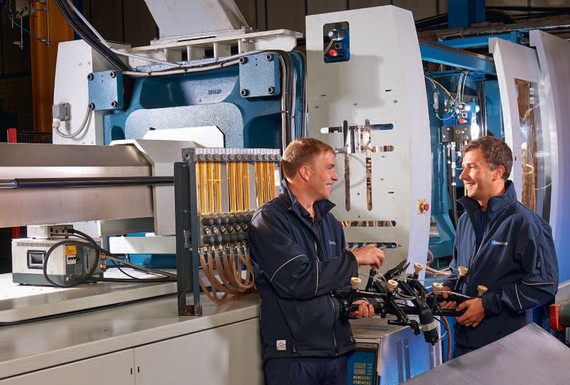 Recently, I had the chance to speak to a well-respected injection moulding firm in the United Kingdom.
Injection moulding has come into the spotlight in recent times, it's important that people know exactly what they are getting when they hire for this service.
In this interview, Alec Giles (Production Director) and Ben Giles (Commercial Director) at BSA Mouldings share their thoughts based on their experience and expertise in this field. If you are interested in this field and the industry at this point in time, then this is a must-read for you.
Thanks for agreeing to speak to me. For anyone who isn't sure, how would you describe the service that BSA Mouldings provides?
BSA provides an injection moulding and consultancy service, manufacturing plastic components for a variety of different markets. Across those spectrums, we provide a wide range of services.
Examples of what we can provide would be services within the automotive, construction and health care industries. With products that require mould tools to be manufactured, we oversee and manage this with either UK or overseas toolmakers.
The industry that you operate within is thriving at the moment. What factors would you attribute that to?
Companies are looking to re-shore product that has been manufactured in China. Utilising energy efficient equipment and providing added value all contribute to the boom, too.
However, one key benefit is the flexibility to supply the product as quickly as possible, without the stock holding required by overseas production and shipping. This has been a key factor in helping the industry begin to really explode, for us.
How important do you believe having in-house design and building experience can be when operating in the industry?
In house design isn't really a benefit to the industry, really, as a customer normally designs their own products. However, this is usually with input from ourselves at the very early stages to ensure the design is developed to suit injection moulding and keep costs of tooling and production as low as possible.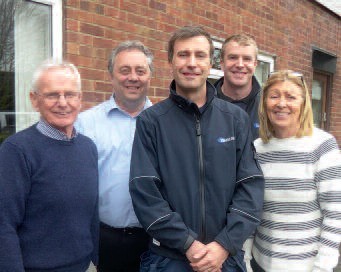 This is where the experience and understanding of mould tool manufacture, materials and the injection moulding process is invaluable.
If we need to assist with creating the designs with clients, then we use a number of local companies to assist with this process, thereby utilizing their experience and skill in designing products.
This lets everyone stay involved in the process, making it easier for the most comprehensive finish to be possible.
The role that you undertake on a daily basis looks to be incredibly challenging. What does a typical day look like for your team?

Because of the variety of products that we produce each day is varied. We can be handling anything from enquiries and order demands to intensive production scheduling. It can all be an interesting challenge, and on occasions very demanding. However, the rewards are there for all to see.
For any youngsters reading this, what would you recommend as key skills to concentrate on to get into moulding?
Probably the main key skills would be revolving around attitude. Being enthusiastic, having a strong willingness to learn and don't be afraid of a challenge/problem or change. This is a constantly moving, fast-paced industry so you need to be suitably paced yourself to make the most of it.

What would you say the main challenges facing the industry in the years to come will be?
Typically, these challenges will come from price pressure on materials. Most materials are now purchased from Europe, and the uncertainty of Brexit has unsettled the market.
Other challenges will be finding the necessary skilled people. Injection moulding from design to production is a technically demanding process.
As you can see, the industry holds a wide array of complex challenges for people involved today. However, with companies such as BSA Mouldings involved, the potential for positive improvements as time goes on is only becoming more likely.
Related
Popular in the Community