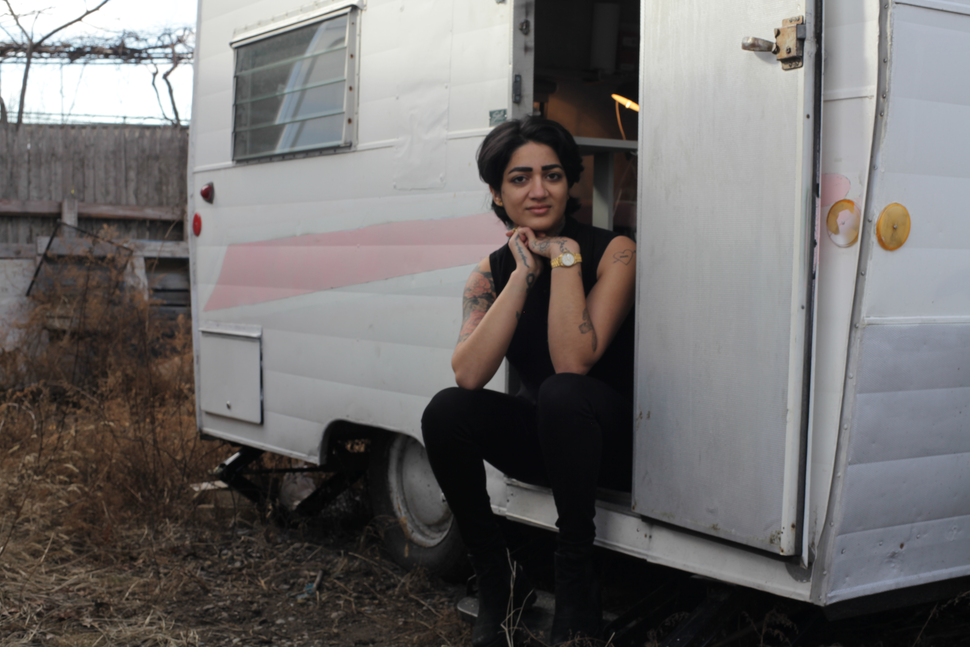 "I think I've always loved tattoos," Shanzey Afzal said.
The 26-year-old first fell in love with henna tattooing because it was part of her Pakistani culture. 
"Doing henna made me love the permanence of tattoos," she said. "I would always put lemon juice and honey to make the stain darker and make it stay longer and fade slower."
Afzal's love of the art form ― both temporary and permanent ― led her to start working as a tattoo artist when she was 21. She began a tattoo apprenticeship with two male advisers after leaving a job in the music industry in 2013. 
"My apprenticeship was an incredibly great experience. I learned so much," she said. "At the same time, it was the definition of archaic and abusive."
She was put through "a lot of the typical hazing that the men go through too," but said she felt as if she were subjected to some of the trade's seedier aspects because of her gender.
"I had the experience of being put in some vulnerable positions," she said. "It was risky. You put up with a lot."
It wasn't long before she noticed that women weren't always as satisfied with their tattoo experiences as men. The nature of licensing and certification in the tattoo industry makes it difficult to put together an accurate demographic breakdown based on gender, but the industry is a known boys club. Machismo can reign supreme in some shops, often leading to less fulfilling experiences for female clients. 
Afzal said she saw some women ask for female tattoo artists and generally not feel comfortable in studios ― or not having their wishes be understood.   
"I've heard many times from women: I wanted this rose to be more delicate, but I got this instead," she said. "I'm just so sad every time I hear that. And I've heard different variations of that over and over again."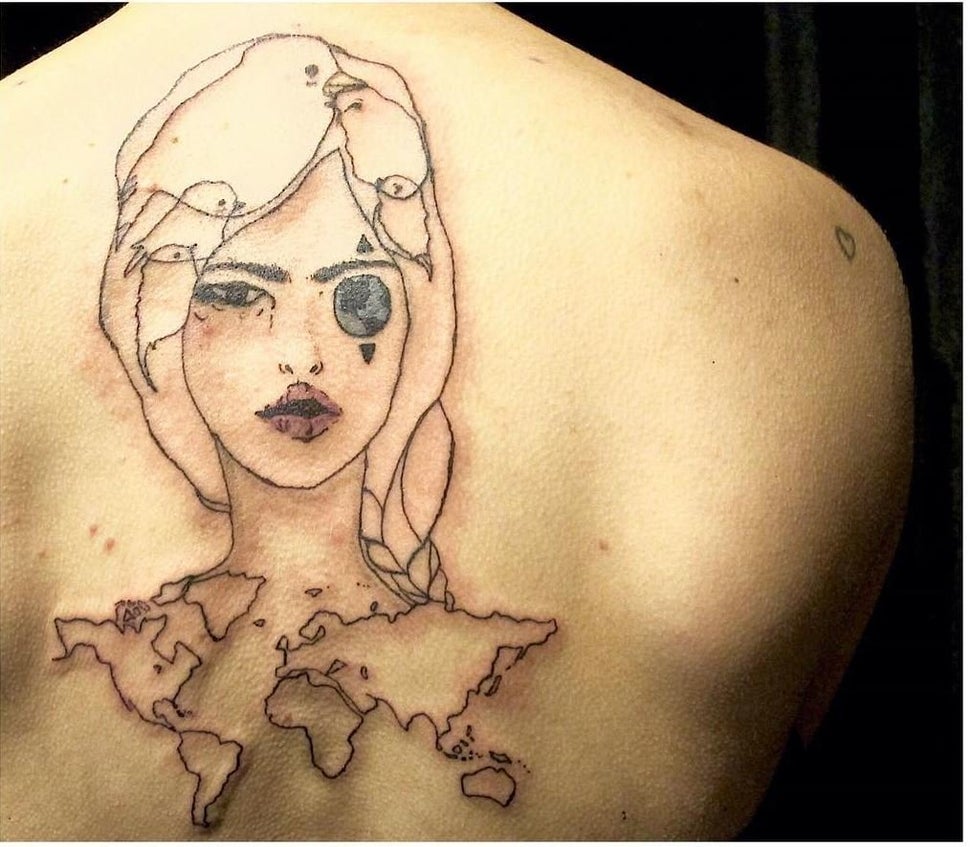 Afzal got the idea for a mobile feminist tattoo studio while working at a shop in Brooklyn, New York. 
"I had a really supportive shop owner," she said. "But it was all men coming in for tattoos. I was just so sick of doing a Yankees symbol. That meant nothing to me."
I've heard many times from women: I wanted this rose to be more delicate, but I got this instead. I'm just so sad every time I hear that.
Women who came into the shop where Afzal worked were typically surprised to see a female artist there and asked if she could be the one to tattoo them. So she knew there was a demand for a women-focused tattoo experience ― which some shops with exclusively female staff are starting to meet. She wanted to create that in a more intimate environment.
"I wanted to make a comfortable environment for a demographic that has been historically ostracized in tattoo culture," she said. 
So Afzal left her parlor last year and bought a 1963 Shasta trailer. She added pink finishes and marble floors to the "Ink Minx." In June 2017, she officially launched her solo shop of the same name in the trailer.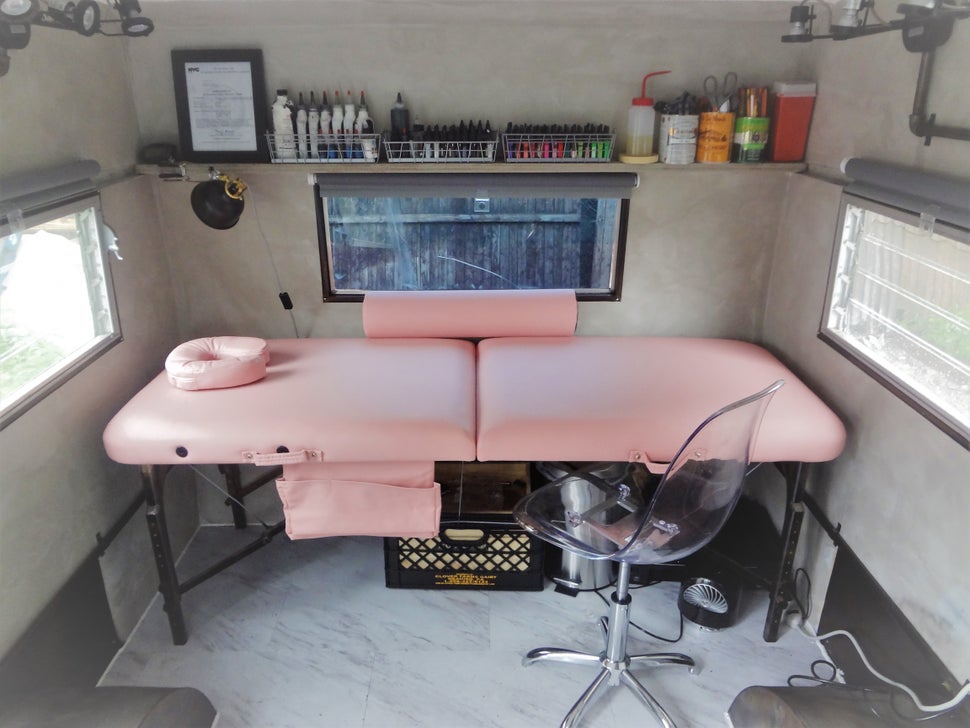 The trailer can only fit two people at a time: Afzal and her client. She said she wanted to create a safe space for women during what can be a vulnerable experience.
"I've heard many stories about women getting groped," she said. "There can be nudity involved. You're literally being held down. You might be in pain."
Beyond the physical manipulations involved in tattooing, it can be emotionally intense to have a stranger needle the memory of a difficult or victorious life experience into your skin. Some tattoo artists take for granted how meaningful the actual experience of getting a tattoo can be, Afzal said.
She recognizes the need for professional distance in many cases, but her personal relationship to her own tattoos ― and understanding how they have helped her ― has made her especially sensitive to the emotional needs of her clients.
"From my experiences, tattoos have been incredible healing. I've been a victim of domestic violence, and I have several tattoos that address that, and reflect different feelings at different stages of my recovery," she said. "I had an abortion, so I got a tattoo of a bird's nest with a broken egg and two birds looking in. It just seemed so symbolic of the baby that I didn't want but I still miss."
I found other women are so specific about their designs because it means so much to them. Tattoos are so healing.
Women aren't always more emotionally invested in the tattoo experience or outcome than men, of course. But the intensity of women's experiences in the world, Afzal said, is often reflected in the types of tattoos they pursue and the meanings they carry.
"I found other women are so specific about their designs because it means so much to them," she said. "Tattoos are so healing. They can be motivating, they can provide closure but they can also provide celebration, they can really honor or acknowledge an experience you went through. ... I think that's so fucking beautiful."
Afzal said she hopes to honor that beauty through Ink Minx. Part of that relates to the space itself. 
"The trailer itself is very calming and peaceful," she said. "I didn't want the brick walls and the red leather and blasting music. So it has marble flooring and faux cement walls. I always set up a little yard in the front, if I can."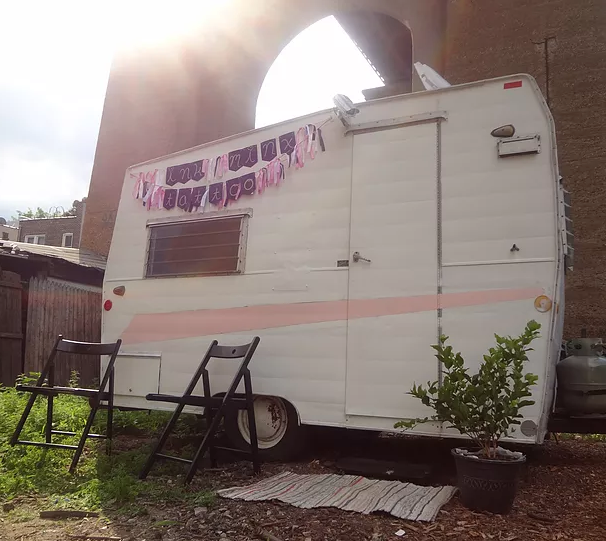 Ink Minx clients are generally looking for a private experience in which the tattoo artist is emotionally invested in the process and final product. Some of her clients have been Jewish or Muslim women who find her through Instagram or recommendations. Tattoos are taboo in Muslim and Jewish culture.
Afzal, who grew up Muslim, said these women may prefer a one-on-one setting with someone whose experience they can relate to.
"They know they're going to get a tattoo, they may feel some sense of shame or guilt, and they just need someone to say to them: I've been here before," she said. "I got a Muslim symbol tattooed on me to honor my past and what my family was about. Even though a tattoo is taboo, this is the tattoo to honor that. They need to hear that it's OK."
Afzal's own family has had mixed reactions to her profession and her own tattoos.
"I had a lot of turbulence growing up, so I moved out when I was very young," she said. "My dad's side of the family is so supportive of my business, but my mother's side of the family has completely disowned me."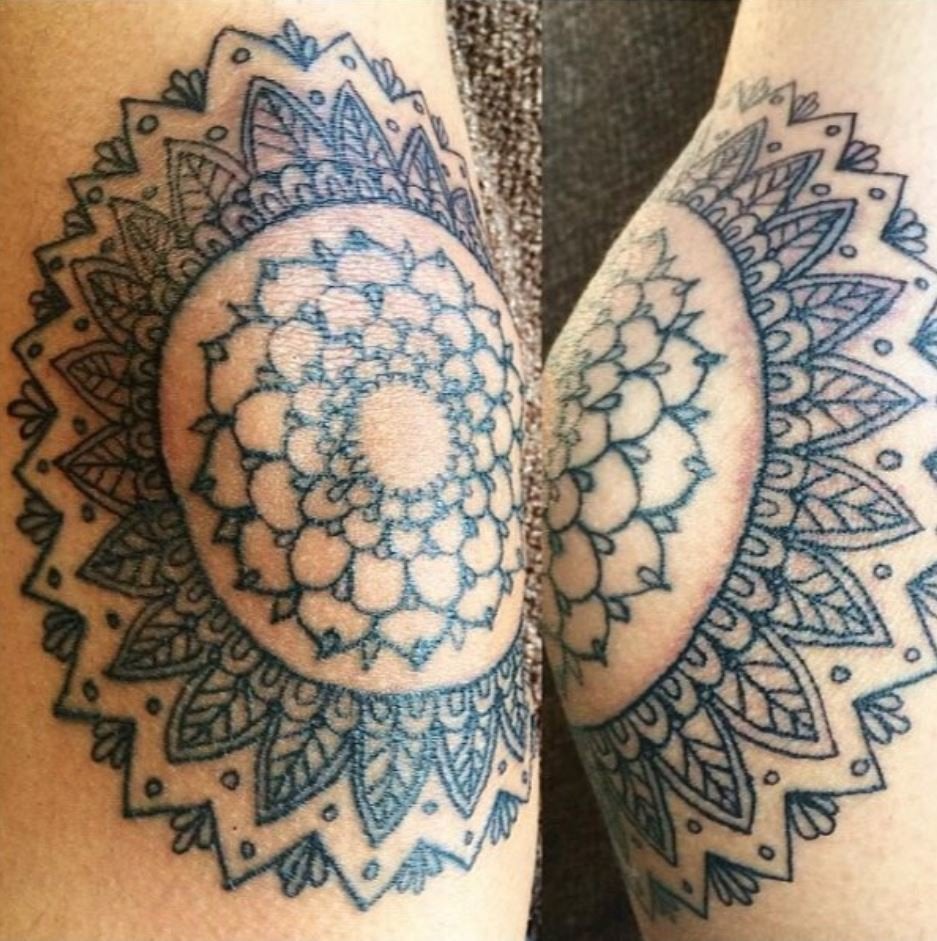 Afzal said she tries to abide by the riot grrrl tenet of "girls to the front." (She used to primarily accept male clients through a sister company she started called The Tattoo Sanctuary. That company closed after this story's publication, and Afzal now says she accepts male clients, and simply prioritizes women.)
Afzal said her business "has exploded" since she left a traditional parlor, and that she tattoos about 25 people a month in her studio. Ink Minx is parked in New York City when Afzal isn't on the road, and she takes it to events and fundraisers. She plans to take the studio on a cross-country tour this summer (she is currently raising money to do so), and hopes to bring Ink Minx to Coachella next year.
Afzal said she finds each client experience in Ink Minx as gratifying as she hoped for. When asked what motivated her to take a chance on a women-only mobile tattoo studio, she said she was "sick of people wanting to follow their dreams and not doing it."
"I wanted to set an example for other young women that you can do what you want," she said. 
To learn more or to make an appointment with Shanzey Afzal, visit the Ink Minx website. 
This story has been updated to reflect changes in Afzal's businesses as well as her policies about who she tattoos.
REAL LIFE. REAL NEWS. REAL VOICES.
Help us tell more of the stories that matter from voices that too often remain unheard.