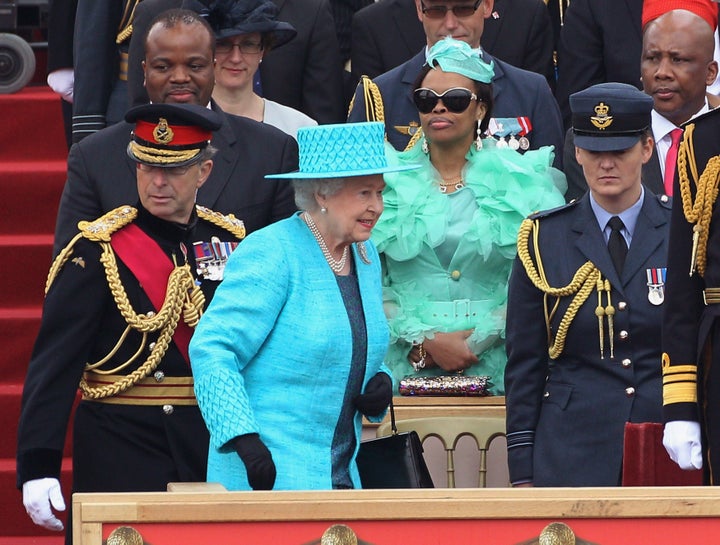 We have to copy and paste her name to get it right, but Inkhosikati LaMbikiza is worth it: the Swaziland royal is a serious style queen.
While King Mswati III of Swaziland has multiple wives as per Swazi cultural tradition, Inkhosikati (Queen) LaMbikiza is seen most often representing her country alongside her husband at diplomatic events. That includes the Queen's Diamond Jubilee, which brought King Mswati III and Inkhosikati LaMbikiza to England this past weekend to fete Queen Elizabeth II's sixtieth year on the throne.
For the Sovereign Monarchs Jubilee Dinner later at Buckingham Palace, LaMbikiza pulled out the stops in a cream puff of a ball gown with a layered skirt of satin and organza, a sparkling bodice, a white fur stole and a multistrand choker of what appear to be diamonds.
And for England's Armed Forces Parade and Muster parade on Saturday, where she stood just inches behind Queen Elizabeth II? A bright teal confection with layers of 3-D flowers, a matching fascinator and some baller cat eye sunglasses.
Check out one of Swaziland's most eye-catching royals. What do you think of her loud style?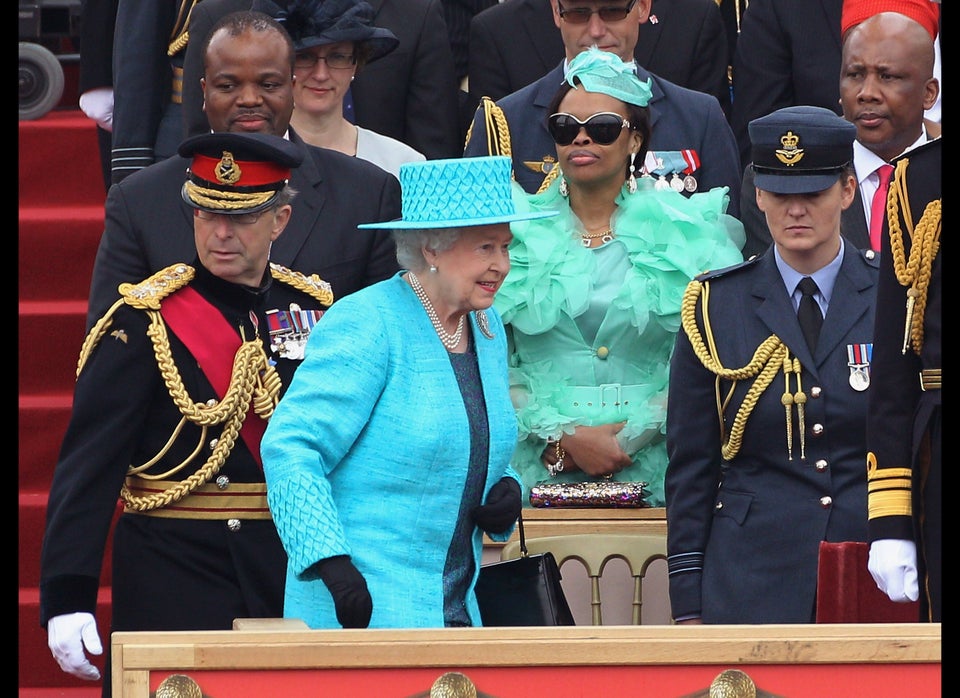 Inkhosikati LaMbikiza's Style