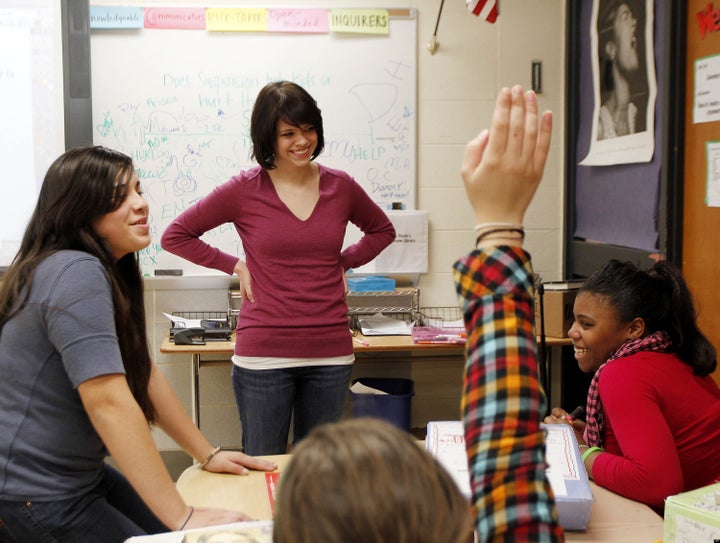 This is the second post in a series about those "ink-stained for life."
I shouldn't be surprised when I get a blank look upon mentioning William Zinsser to a friend or colleague. After all, I only discovered Zinsser a few years ago when in my ongoing efforts to write well someone suggested I take a look at what he had to say.
Zinsser started his career as a journalist for the New York Herald Tribune after serving in World War II. He went on to write non-fiction and teach at Yale. His books on writing well, memoir and the art and craft of writing are legendary. He says his wife told him to write his series of bestselling books on writing well (and memoir) when he complained how so few writers can write. I am not sure how he came upon his principles of writing well but they resound in my head, a voice that insists I stop admiring my words and make sure they are doing the job. Zinsser's dictums begin with simplicity and clarity. He also insists that writers achieve brevity and make clutter the enemy. Do not weary your reader with arcane words or dense word rifts since our language is rich with alternatives, he adds. The reader should not have to work to understand the writer: the writer owes the reader the pleasure of reading and should not make it a chore. His crowning principle, I think, is humanity. The writer must be a person, someone the reader can trust. Otherwise, it's just words.
When I learned, a couple years ago, that William Zinsser teaches a fall course at the New School in New York City, not far from my home and in the evening so working folks can attend, I tried to enroll. But enrollment was full. Last year, I signed up on the day the school catalogue was issued. I was in! September came and I packed my pen and pad and set off for an evening with Zinsser. Nearing 90, he arrived precisely on time, wearing a straw fedora and a light colored, summer sport jacket and tie, almost as if he were going for lunch at the yacht club. But instead of joining a group of New England Yankees he entered a spare New York City university classroom with about 20 students of all stripes, me included. The course was on non-fiction writing about your life.
Nowadays Zinsser writes a weekly blog for the American Scholar. He says he is more cantankerous than ever. I would say sharper and funnier. The Jan. 14, 2011, blog began with the topic of e-mail and snail mail but then endearingly turned to a grateful student who had written him 35 years after he was her teacher at Yale. He writes in his blog: "What I did for [her] was nothing out of the ordinary. It's what teachers are put on earth to do: to help students grow into the people they are supposed to become."
Over the seven evenings at the New School (I missed a few) my fellow students got to know each other thanks to how Zinsser got each of us to talk about who we are and what we want our words to say. The group had writers, administrators from various fields, teachers, a mother with her high school daughter, a recovering drug addict, one psychiatrist, and others across the age span on a search to write well so the tale tells the story, thereby never getting near the pedantic. There was no homework, no readings assigned, nor any story we were required to write.
Zinsser remains spry despite his years, and is forceful yet gentle in his manner. He remembers each person in the class by name and vocation and called upon us all to voice what we wanted to write -- and then asked what we were doing to achieve that. With avuncular calm, consideration and crisp focus he managed to identify what each person needed to take the next step. For one person, it was braving to tell the truth about someone she held too ideally. For another, it was speaking simply, letting the story convey the importance of the work rather than through an authoritative style. For yet another, it was trusting himself as a father. For me, it was a dose of Zinsser himself -- his ageless, spirited commitment to his life's work: enabling others to give expression to their ideas and thereby enliven their lives.
He was universally supportive but insistent that the prescription for good writing is quite clear, even if difficult to achieve. Writing, as he has declared in print, is a craft no less and no more worthy than plumbing or carpentry. All take the same determination to get the job done well: that means waking each day and getting to work. There is no mood for writing, as there is no mood for plumbing. Sit down and write, he would say.
Yet I think the craft of (non-fiction) writing seems to require a special quality, which Zinsser also urged. The work must be honest. When the writer is true to who he or she is the reader feels that and trusts what is on the page. That was what Zinsser taught us, as he surely has with countless other students. He listened, told and read some stories, and invited some of us to read our work. He showed us how to be honest, confident about whom we are and what we want to say, and made no bones about how the craft must be learned, word by word, day after day.
I see why he received a letter decades later from his Yale student. The prescription for a being good teacher may be as simple as it is for a good writer, but that doesn't mean it is readily or frequently achieved.
This is the second piece in the "ink-stained for life" series, which began in the NYT-International Herald Tribune Dec. 24, 2010, p. 7.
The opinions expressed herein are solely my own as a psychiatrist and public health advocate.
Visit my website at www.askdrlloyd.com for questions you want answered, reviews and stories.