Peanut butter got this jail into a jam.
But authorities hunted them down in a "jif" ― 11 were in custody by Monday.
Spreading the sticky lunch favorite, the men covered a number on a door to the outside. The new guard in the control room thought he was unlocking a cell door remotely for inmates who yelled to him to open up. But really, the guard was leading them on the way to freedom, Sheriff James Underwood told CNN.
The inmates then used blankets to climb a 12-foot fence topped with razor wire, Reuters notes in the segment above.
"Changing numbers on doors with peanut butter ― It may sound crazy, but these kinds of people are crazy like a fox," Underwood said at a news conference.
Bradley Andrew Kilpatrick, 24, who was jailed on drug charges, was the only inmate still free as of Monday night, according to the New York Daily News.
"Escapes happen," Underwood said, per AP. "We've got some evil people down here, and they scheme all the time to con us and our employees at the jail. You've got to stay on your toes. This is one time we slipped up. I'm not going to make any excuses."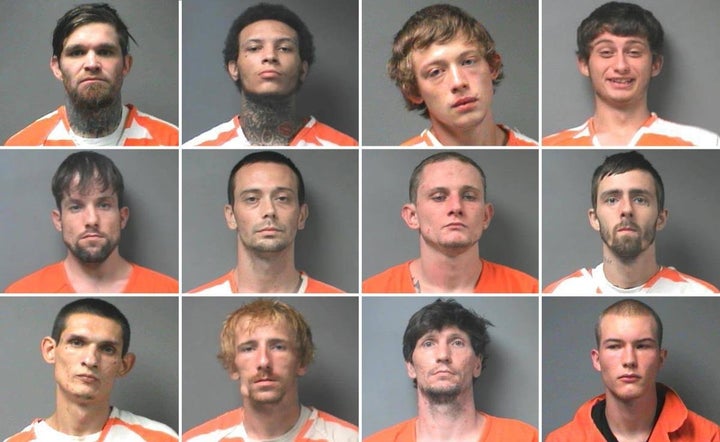 Calling all HuffPost superfans!
Sign up for membership to become a founding member and help shape HuffPost's next chapter