 Details are being sought regarding the anti-Muslim film "The Innocence of Muslims," which has enraged radical Islamists and provoked protests across the Middle East. Four Americans, including U.S. Ambassador Chris Stevens, were killed in movie-related attacks in Libya on Tuesday and protests continued through the week.
The movie was filmed on a Hollywood set, and its permit has been linked to a Christian charity.
"The Innocence of Muslims" was partially filmed on a set built for the CBS TV show "JAG" by Paramount's TV unit, according to The Hollywood Reporter. Portions of the low-budget film were shot in Santa Clarita, Calif., on an area of the Blue Cloud Film Ranch called "Baghdad Square." This set has been used by TV and movie productions -- including "Iron Man," "Arrested Development" and "CSI" -- to recreate Middle Eastern war zones.
THR reports that Paramount said there is no way to verify whether the studio built the set. However, Blue Cloud owner Rene Veluzat named Paramount in a YouTube video. "JAG and Paramount and myself, we built this entire set for the 'JAG' TV series," he said. That video has since been made private. Veluzat is currently speaking with the FBI and the Los Angeles County Sheriff's Department to give information regarding the production of anti-Muslim film.
"By law, the content of film projects need not be disclosed in order to apply for or receive a film permit from FilmL.A. Neither FilmL.A. nor its government partners had any foreknowledge of this project's content, and the release of a film permit can in no way be construed as endorsement or approval of this film," read a statement from President Paul Audley obtained by the L.A. Times.
Nakoula denied he directed the film and said he knew the self-described filmmaker, Sam Bacile. But the cell phone number that AP contacted Tuesday to reach the filmmaker who identified himself as Sam Bacile traced to the same address near Los Angeles where AP found Nakoula. Federal court papers said Nakoula's aliases included Nicola Bacily, Erwin Salameh and others.
He has also been convicted of financial crimes, according to The AP. In 2010, he pleaded no contest to federal bank fraud charges, after setting up fraudulent accounts with stolen identities and Social Security numbers, in California and was ordered to pay $790,000 in restitution. He was sentenced to 21 months in prison and banned from using computers or the Internet for five years without permission from a probation officer.
"The entire cast and crew are extremely upset and feel taken advantage of by the producer," they said in a statement to CNN. "We are 100% not behind this film and were grossly misled about its intent and purpose. We are shocked by the drastic rewrites of the script and lies that were told to all involved. We are deeply saddened by the tragedies that have occurred."
"The Innocence of Muslims," clips of which were posted on YouTube in English and Arabic, negatively portrays the prophet Muhammad as a sex-obsessed individual who engages in relations with young people and commits acts of sadistic violence.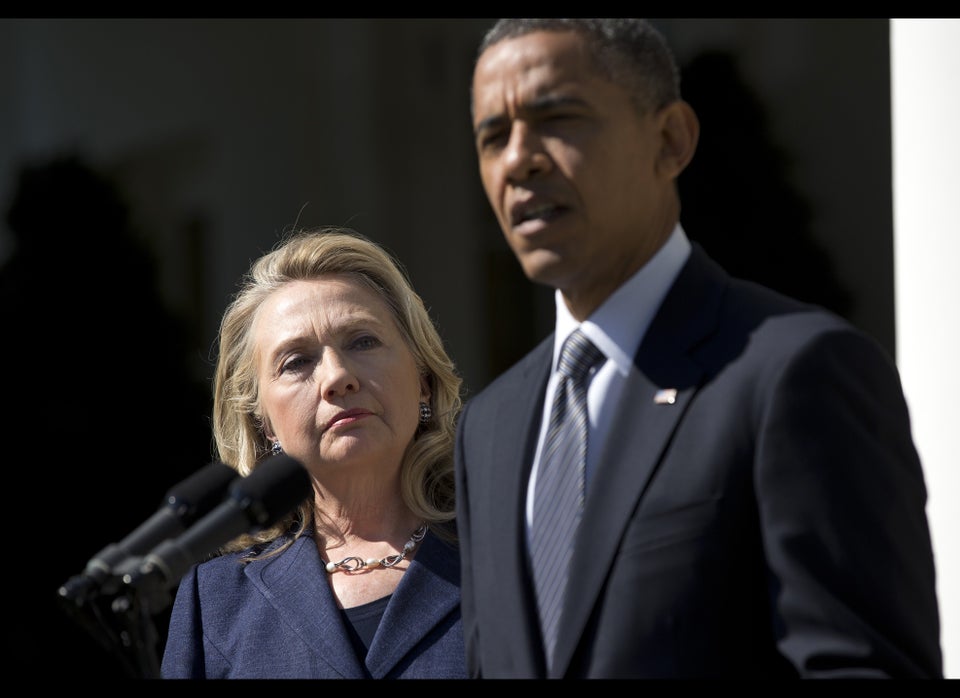 World Leaders React To Benghazi Attack
Popular in the Community