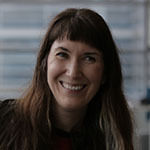 I walked outside the other day and something seemed off. The sky was dim, overcast. The ground was wet. I felt something dripping on my shoulder. It was...raining.
Most people wouldn't find this experience so perplexing. But after living in Los Angeles in the midst of one of the most severe droughts on record, rain has become an anomaly. In fact, when I see any kind of water at all--a rare sprinkler going off in the middle of the day, a patch of moist green grass along a hiking trail, water streaming down the paved hills of my neighborhood--I feel a sense of anxiety that someone, somewhere is wasting this precious and dwindling resource.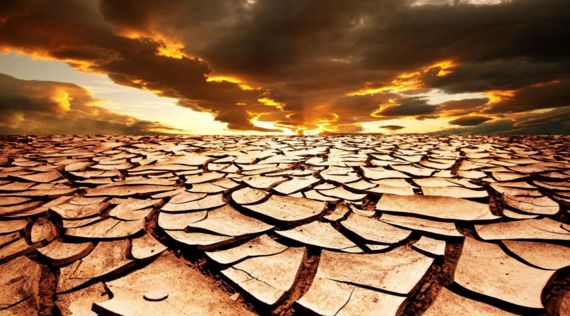 Today, unless you live in California or another place facing a drought, you might not feel it. But soon enough, you likely will.
According to the United Nations (UN), by 2025 two out of three people across the globe will face water stress. That means most of us--5.4 billion of us--will live in areas where water demand outstrips fresh water supply. This fact underpins one of the 17 UN Sustainable Development Goals (SDGs) to be achieved over the next 15 years: clean, accessible water for all.
The problem is not a lack of water sources. Seventy percent of our planet is covered with water. The problem is that over 99 percent of it is inaccessible--locked in our oceans or otherwise unusable for human consumption, agriculture, or industry.
I recently had an opportunity to visit Singapore. This thriving city-state has few natural resources, very limited land to capture or store water, and 5.5 million people whose demand for water will double by 2060.
But walking around the city, I saw water everywhere. Water was designed into the architecture of office buildings and shopping malls. It spouted from the mouth of the iconic Merlion, a sculpture of a mythical sea lion where tourists gather to take selfies. It was also in bottles from the NEWater reclaimed water treatment plant I visited, which together with three similar plants, meets 30 percent of Singapore's water needs. Even though Singapore should be a place with high water stress, all I saw was water abundance.
On my visit, I learned why. Singapore has tackled its water challenges with a deep understanding of the water scarcity challenge and a robust commitment to research and development to solve it. Through public-private collaborations, strong support for university research, and disciplined planning and management, Singapore is literally innovating its way to a more abundant future.
One of the technologies I heard a lot about on my trip was desalination. Of course, desalination already exists today. In fact, there are more than 18,000 desalination plants operating worldwide that convert seawater or other unusable water into fresh water. But in a lot of places--including where I live in California--desalination is considered an option of last resort.
That's true for two reasons. First, desalination is too expensive, and its cost has remained more or less flat over the last decade. Second, the environmental impacts of desalination can be too high--primarily because of the emissions associated with the considerable energy it requires and the limited options for sustainable management and disposal of the waste brine it creates.
But what if these issues could be solved? What if new membrane technologies could improve the efficiency of desalination and be inexpensively manufactured? What if zero-emission solar energy could be harnessed to power desalination while also providing power to cities or villages? What if the need to employ highly skilled workers on site at desalination plants could be eliminated by leveraging virtual reality for remote operation? What if mobile desalination units could be shared among farming communities in remote areas around the globe?
Some solutions like these are already being tested today. But to transform and scale desalination into a truly global solution--one that works for industrialized and developing countries alike--we still need new breakthroughs to bring down costs, advance new business models, and minimize environmental impacts.
I came back from Singapore optimistic that with the right focus and investment, we can achieve these breakthroughs. I also look forward to the day when the water stress my friends and neighbors and I feel is a distant memory, replaced by universal water abundance.
This post is part of a series produced by The Huffington Post to mark the occasion of the one-year anniversary of the adoption of the Sustainable Development Goals (SDGs, or, officially, "Transforming Our World: the 2030 Agenda for Sustainable Development"). The SDGs represent an historic agreement -- a wide-ranging roadmap to sustainability covering 17 goals and 169 targets -- but stakeholders must also be held accountable for their commitments.
To see all the posts in the series, visit here.
Support HuffPost
The Stakes Have Never Been Higher
Related
Popular in the Community