Co-authored by Denise Gershbein, Executive Creative Director at frog design and Blair Palmer, UNICEF Innovation Lab Lead: San Francisco
The potential of wearables as a product category should not be underestimated; it is predicted that the revenue from smart wearable devices will generate $22.9 billion by 2020. As it grows, the market will expand beyond devices aimed mostly at consumers living in developed economies to include products and services that support the needs and aspirations of people around the world living in new and emerging markets or in low-resource geographies.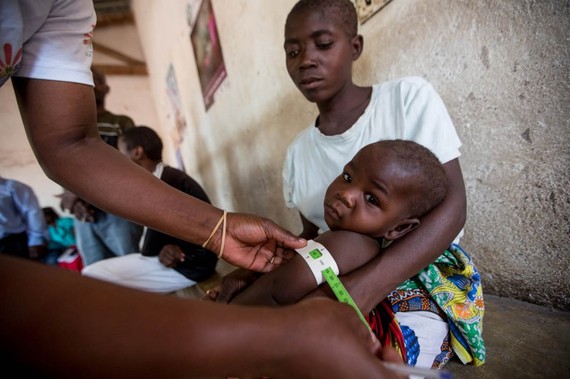 Social impact is loosely described as an action that benefits an individual, a community, an entire population or society at large, increasing the quality of life. In more specific instances, social impact work may focus on alleviating poverty, improving healthcare services for the most vulnerable -- especially women and children -- or providing disaster response and relief. Throughout this spectrum of social good, mobile technologies have played an increasingly important role over the last decade and wearables and sensor technology are primed to possibly drive the next wave of development for social impact. Wearable technology opens new channels for connecting the hardest to reach to services, to new ways for citizens to have their voices heard, and to new opportunities for civic engagement in larger government processes.
In today's parlance, wearables too often refer to fitness tracking devices worn on the wrist, used to monitor performance for the purpose of gaining insight on personal health. Consumers and developers are beginning to understand that the potential application of this technology goes well beyond simple tracking of physical activity or other biometric data points. We know that wearables use sensors to measure conditions, either within the body or the environment, and can track and monitor the resulting data over time to create a comprehensive map of fluctuating events. The Fitbit is the archetypal product example in this category.
Beyond the simple idea of a tracking device, a wearable can be used as a communication device -- either one way or two -- by sending and receiving various types of alerts and messages, just like a mobile phone. The Apple Watch is currently positioned to own this category. Wearables are also expanding the opportunities for gesture-based control, where the device is used to interact with, direct, and control other devices or actions. As their capabilities and uses expand, we are also reconsidering where a wearable is worn. Wearables could also include a device that is in the body, on the body in any location, or perhaps even frequently near the body. With the proliferation of sensors, wearables are even moving off of the body to spaces near the body; sensors implanted in hospital beds can track a patient's sleep patterns, body movements, and vital signs without the need for any device being attached to the patient. Gartner believes that 30 percent of smart wearables will be unobtrusive to the eye by 2017.
These new applications require us to rethink the purpose and ethical implications of wearables. These implications grow as wearables evolve from devices used for personal insight into a broader role as a single node in a cooperative system of people, services, organizations, and data. We imagine use cases where a wearable is used not only to track personal health data, but also to reference available data about public water well safety, transportation logistics, or mobile money applications. This is the "why" of wearables for social good: When designed specifically for the end-user, in a local context, wearable and sensor technology could revolutionize the way we deliver services to populations at the last mile.
A wearable built to address social good would ultimately need to follow a systemic, communitarian approach. It must be:
Cost-effective: Needs to have the capacity to be executed en masse in low-cost areas, with a demonstrated business case and need
Rugged and Durable: Waterproof, shockproof, weatherproof, heat resistant, easily stored, and built to last
Low-power: Run off a battery, have a long battery life (possibly using alternate energy), and be power efficient where there is no power
Scalable: Can be applied to varying environments and communities, sustained by a larger ecosystem, easily produced/developed, easy to use, easy to maintain/fixed by local skill force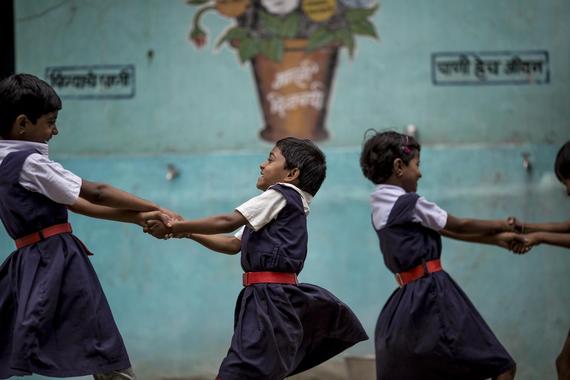 Wearable and sensor technology have the potential to deliver life-enhancing and life-saving services. Currently they are mainly used as gadgets that are nice to have, but they have the potential to be things people need to have. We believe there is a great opportunity to apply wearable technology to critical areas such as chronic disease prediction and prevention, social crisis, personal identity and security. With this view, UNICEF, ARM, and frog launched the 'Wearables for Good' design challenge to develop innovative, affordable wearable technology that solves some of the fundamental needs for the world's underserved population. Anyone, from any background, with a good idea is welcome to join. This future-forward thinking has the potential to impact the lives of thousands of children. We want to encourage the global design, innovation, business and aid communities to look for ideas that can shift universal perspective and improve the world in a meaningful way. We hope you will join us on this journey.
Related