By Lloyd Kaufman, President of Troma Entertainment and Creator of The Toxic Avenger, with Regina Katz
In case you didn't get a chance to attend or watch Monday's panel in San Francisco entitled "The Battle to Save Net Neutrality," featuring representatives from government, the tech and telecom industries, public interest groups and Hollywood, here's a high resolution video of the event.
Wednesday July 12th brings us the Internet-wide day of action to preserve Net Neutrality. Lloyd Kaufman, The Toxic Avenger, The Troma Team, and thousands of other notable websites, companies, and organizations are getting involved. We urge you to join us! Visit https://www.fightforthefuture.org/ and https://www.battleforthenet.com/july12/ to see how you can participate. Net Neutrality matters. We must do everything we can to defend it!
Here are proactive steps you can take to preserve Net Neutrality and the 1st Amendment from Gigi Sohn, one of the nation's leading public advocates for open, affordable and democratic communications networks. Formerly Counselor to former FCC Chairman Tom Wheeler, Gigi Sohn is currently a Distinguished Fellow at the Institute for Technology Law & Policy at Georgetown University Law School, an Open Society Foundations Leadership in Government Fellow, and a Mozilla Fellow.
Statement of Gigi Sohn on the July 12 Net Neutrality Day of Action.
Comcast and the big Internet access providers already succeeded in getting rid of the rules that protect your online privacy. Now they're coming for your Internet. By asking the FCC to get rid of the net neutrality rules, they will turn the Internet into the worst of cable TV - unless consumers stop them. As someone who has helped make these decisions, I can tell you that it matters that you speak out and tell your story. And that time is now.
Here's how you do it. Go to: battleforthenet.org. Write to the FCC and your representatives in Congress about:
How the open Internet has benefited you
Why you buy Internet access
How little choice you have in providers
Whether you think there should be rules to protect consumers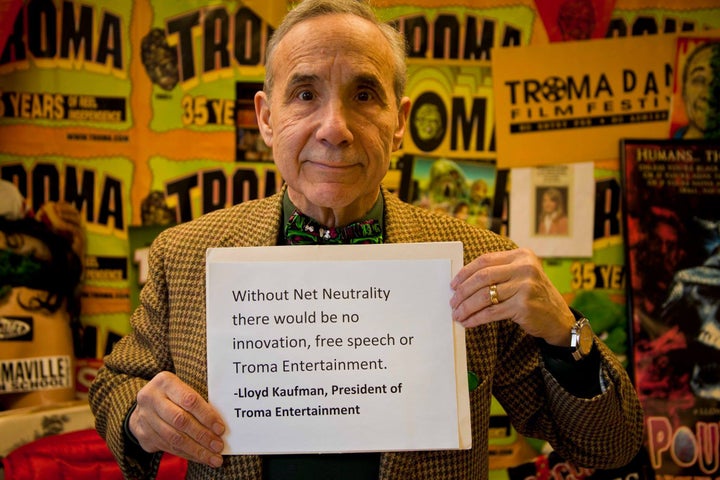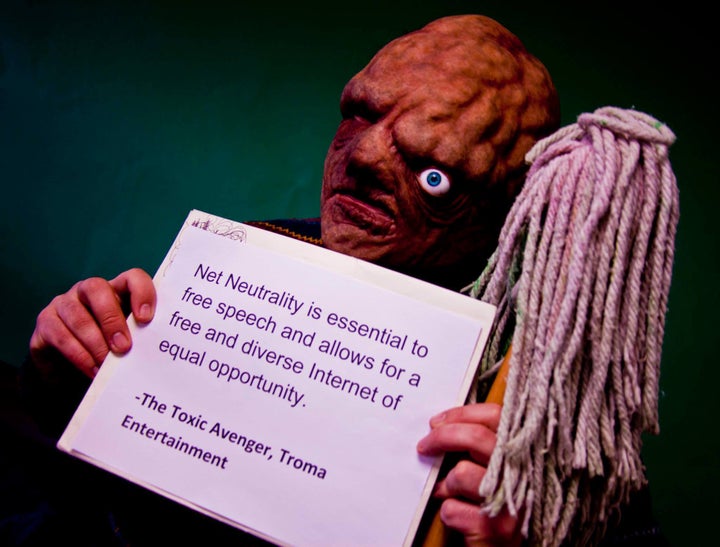 In 2015, after much public debate, the Federal Communications Commission reaffirmed the rules confirming net neutrality — the idea that all data should be treated equally by internet service providers. The rules labeled broadband internet a utility under Title II of the Telecommunications Act. Under the new regulations, internet providers can't block or throttle legal traffic, or prioritize certain traffic in paid "fast lanes."
President Donald Trump recently nominated Ajit Pai, formerly a highly paid lobbyist for the ISPs, as FCC Chairman, which is like asking Roman Polanski to be in charge of a children's summer camp. Chairman Pai has vowed to destroy Net Neutrality. He voted against them as a commissioner in 2015. In an interview that year, Ajit Pai called Net Neutrality "a solution in search of a problem." The fact that previous to being a commissioner to the FCC, he was an expensive hired gun for the mainstream ISP industry, it seems obvious that he hates any challenge or innovation to the status quo.
As FCC Chairman, Pai has already started chipping away at Net Neutrality in a few different ways: approving zero rating, scaling back transparency rules, proposing to halt major new privacy requirements. He is waging a war against Net Neutrality and he is just getting started. The essay below is more relevant than ever.
Innovation And Our Better Future Depend On Preserving Net Neutrality
Donald Trump's FCC transition team includes Roslyn Layton, Jeffrey Eisenach, and Mark Jamison, all of whom have argued against existing net neutrality rules. We find this disconcerting. The debate over net neutrality is most likely not settled and may become more complicated than ever under President Trump. We are preparing for a fight if Trump renews the push to dismantle the internet as we know it. Below is an essay by Lloyd Kaufman, from two years ago, emphasizing the importance of Net Neutrality.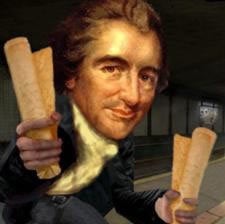 Troma Entertainment would never have reached its 40th year as arguably the world's longest running independent movie studio if Net Neutrality or the Open Internet did not exist. I know, I know, some might say, "That would be a good thing." Haha! But without Net Neutrality, we probably would not have visionary innovations like Crowdfunding, Macklemore, Huffington Post, YouTube, Justin Bieber and maybe even Anonymous. Net Neutrality is essential to free speech and allows for a free and diverse Internet of equal opportunity. The Internet, our last democratic medium, is severely threatened as I write this. The American Courts have decided to nullify Net Neutrality and the major media conglomerates are down in Washington, D.C. 24/7 spending kabillions of dollars to lobby against our beloved Open Internet.
The mega cartel that controls world media has their ass in a tub of butter. They control or own the cinemas, newspapers, T.V. stations, radio and even Broadway "legitimate" theaters. The only competition they face is on the Internet. On the Internet, the playing field is level. Troma can compete with Disney if Troma has art or "content" that is interesting or compelling. The mediocre "suits" who control media do not want to get up in the morning and have to think. It's much easier to have an oligopoly club where they control the marketplace 100%. It's a club of smugness that promotes cheap-to-make walking feces like the Kardashians or brainless blockbuster movies with non-stop explosions. The "news" we get in The New York Times or on T.V. is pre-digested baby food. Because of this mainstream disgrace, so many of us go right to the Internet for our news, art and commerce.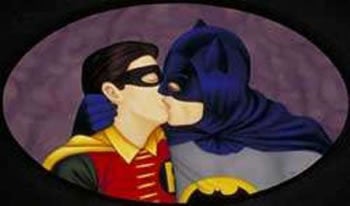 Net Neutrality is defined as the principle that Internet Service Providers (ISPs) should enable access to all content and applications regardless of the source, and without favoring or blocking particular products or websites, but it's more than that – it's our freedom of speech! Free speech - not just giving it, but also free speech in the form of our right to receive diverse news, art, commerce or simply some fat, sweaty teenager blogging about Robin's nipples in "Batman & Robin."
The giant devil-worshipping international media conglomerates want to create a super highway with expensive prohibitive tolls with faster and better Internet for themselves. This will make it impossible for independent artists or innovators because they simply can't compete. The result will be similar to U.S. television, where the biggest companies own the networks and cable systems etc. and air constant iterations and reruns of their own content. It will become harder to get anything independent into the consciousness of the public. The Internet will become an NBC- ABC-CBS kind of world unless we the people take action.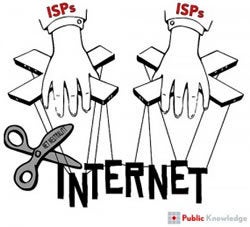 If the court ruling stands, then ISPs can hike prices and charge content providers to deliver Internet traffic faster while also eliminating content providers that cannot pay the fees. As consumers, we need to be aware of our standing and that ISPs will now have more control over regulating the content sites we may want to see. If certain sites are faster while others are slow because they can't pay the tolls, we will get pushed into using only the sites that are quick to load. Those of us who can't pay the tolls on the super highway will be relegated to the bumpy, slow buffering dirt road. Troma and thousands of potential innovators will disappear. I predict Netflix and the like will make sweetheart deals with the ISP/Conglomerate club in order to close the door on competitive future innovators.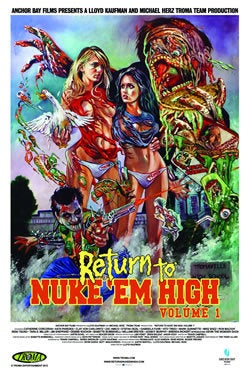 We will see the same thing happen with the Internet as we have with the car, telephone, food industry, and with television. People will be kept in the dark and given an illusion of variety, the sharing of information will be controlled by a few big conglomerates and change-the-world innovation like Kickstarter, Anonymous, Bitcoin, Troma and yes, 2 girls 1 cup will all be practically inaccessible. The biggest problem is how these 1st Amendment issues are intentionally being kept from the public. Beware of elected officials and T.V. talking heads who decry Net Neutrality as "purveyor of piracy and pornography." This same bogus argument has been used by The Big (White) Boys and the MPAA since the time of VHS. The elite always throw a monkey wrench into new technology to delay it so they can and then take it over. They did it with VHS and they are now trying to do it with the World Wide Web.

We defeated SOPA (Stop Online Piracy Act) which had nothing to do with stopping piracy. It had to do with stopping competition on the Internet. Senator Al Franken and other elected officials were surprised at the magnitude of the number of voters who protested against SOPA and who want to preserve Net Neutrality and the Open Internet! Senator Franken reportedly changed his position as a result. We must all make our voices heard and let our elected representatives know that if Net Neutrality and Open Internet go away, they too will go away.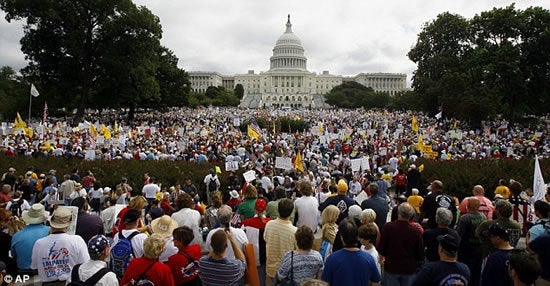 Popular in the Community