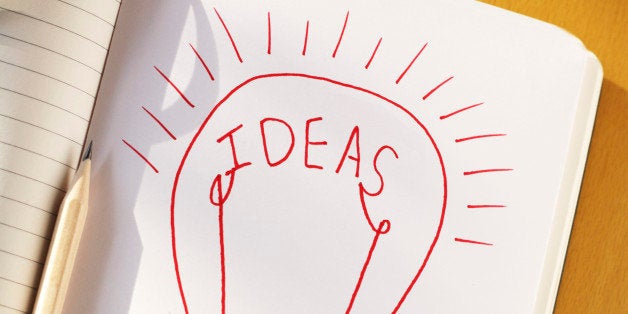 Innovation comes in many forms, from brilliant technology breakthroughs in Silicon Valley to less flashy advances like a simpler way to deliver essential products. In many cases, even a low-tech innovation can improve health care in a life-changing way. All you need is a new perspective on an old problem.
That is how Project Last Mile came to pass. The Global Fund - investing nearly $4 billion a year to accelerate the end of AIDS, tuberculosis and malaria -- was faced with a perplexing question: if you can deliver a bottle of Coca-Cola virtually anywhere in the world, why not life-saving medicines?
A new partnership between Coca-Cola, the Global Fund and the Bill and Melinda Gates Foundation took it on, and later USAID joined the project. By using Coca-Cola's supply chain, distribution, logistics and marketing expertise, African countries are using better management to bridge the "last mile" that gets life-saving medicines to remote communities. It's not about adding medicines in the back of a Coke truck; it's about skilled management. The project began in Tanzania and has now expanded at varying stages of development to Mozambique, Ghana and Nigeria.
The real world results are significant. In Tanzania, for example, forecasting accuracy has improved leading to fewer stock outages of medicine and medical supplies. In Ghana, Coca-Cola's experience in refrigeration repair has been tapped to improve maintenance systems for medicine storage. In Mozambique, work with the Clinton Health Access Initiative has laid the foundation for a new supply chain project that aims to improve the efficiency and reliability of medicine delivery from provincial warehouses to health facilities.
However, Project Last Mile is only one example of the Global Fund's approach to innovation. We now try to build innovative thinking into our everyday work streams, to make it the norm, rather than the exception. Brilliant minds work across the Global Fund partnership - ranging from health access activists to doctors and nurses, financial managers and scientists. Through our new innovation hub, we strive to gather the threads of innovative ideas and weave them into tangible advances that can save more lives.
In Kenya, the Global Fund has worked with PharmAccess Foundation and Safaricom to create a mobile health wallet. This allows someone visiting a clinic for a malaria test, for example, to pay for it from their cell phone using a mobile money provider such as M-Pesa. The clinic then uses special software to collect information such as age, gender, type of test and the result. The collated data can then provide powerful demographic insights that can inform policy making.
We are especially conscious of the exceptional efficiency gains innovation promises. When you are investing the world's money to fight diseases, you must constantly strive to make each dollar, pound, euro or yen go as far as possible. Innovation has to be more than a buzz word and mean more than added consumer convenience. We need to mobilize the nerdy geniuses to end the epidemics.
Calling all HuffPost superfans!
Sign up for membership to become a founding member and help shape HuffPost's next chapter