100 Female Entrepreneurs Business League and Ms. CEO Society Announce the 2017 #DreamHerFest
Tech. Entrepreneur. Innovation. VC. Incubator. These terms have become analogous with the concept of a Startup; but what does this mean to the City Of Atlanta? Well in the past few years, Atlanta's start-up economy has been on fire! From the expansion of niche focused coworking / content development spaces and incubators devoted to servicing underserved demographics (i.e. NEX, Open For Business, WEI, DigitalUndivided, The Gathering Spot, YouCast Studios, General Assembly and Switchyards just to name a few). To the amount of resources landing within this city daily, now more than ever is the year of the entrepreneur. As a digital marketer myself and creator of the Artisan Worx Digital Advertising and Marketing Agency, I have to say the City of Atlanta has been a insider advantage for market penetration for me.
I recently had the pleasure of sitting down with Nicole Garner Scott, Founder of www.100FemaleEntrepreneurs.Com / @100Females , to discuss an event that I believe will bring a new energy in the startup space for women in business. DreamHer is a creative destination festival & platform for female entrepreneurs, fem founders, she startups and everything girl, aiming to create such an inspiring environment where success and motivation permeate throughout the entire experience.
"More than ever, organizations are coming together to drive the growth and success of our entrepreneurial ecosystem in this great city & across the nation", states Nicole Garner Scott.
Think of DreamHer Fest as an all-girl business summer camp. In addition to festival goers sitting in on panels and listening to the advice of some awe-inspiring business moguls, attendees will be able to shop entrepreneur merch, get pampered at signature beauty lounges, participate in workshops, network with other women while meeting their digital tribe, experience a unique food truck park, team build on adult blow up games with your business besties forever (BFFs), support a local business woman in the 'shop local' vendor marketplace, participate in a pitch competition to get DREAMS funded and more.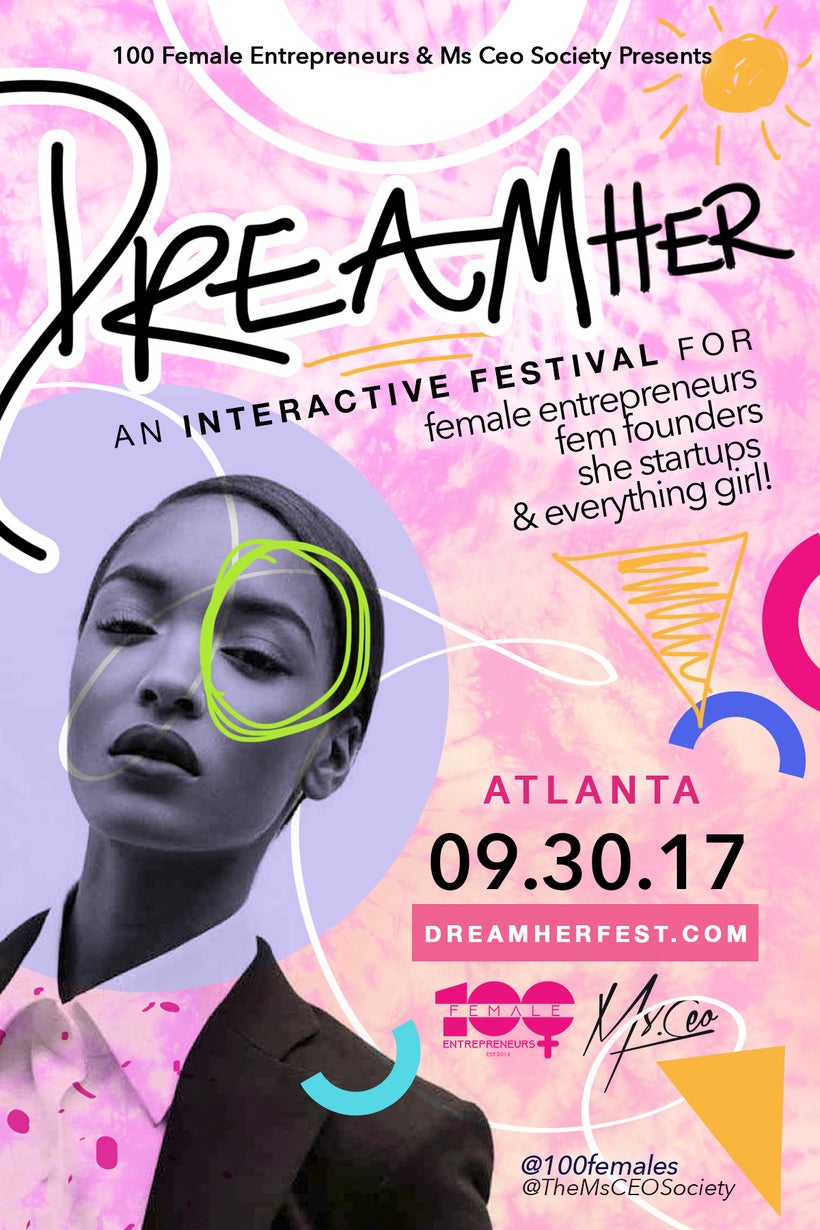 What I like about the #DreamHerFest, is that it is not just for entrepreneurs but for those who are entrepreneurial in mindset and women in business alike. Whether someone is thinking of launching a side venture, are an established entrepreneur, or simply want to be inspired and motivated by some of the brightest women in business, the festival has something for everyone who believes in dreaming and nailing their purpose.
Think of #DreamHerFest as SXSW Interactive meets your favorite girls trip and throw in a bunch of workshops and resources to really help women push the needle in their businesses and you will get what is quickly being coined as the land of dreams. DreamHer Fest will take place on Saturday, September 30th in Atlanta. For more information visit www.DreamHerFest.Com or join the conversation on digital #DreamHerFest
I am so excited to about Atlanta's startup economy and can't wait to see what else in in store.
REAL LIFE. REAL NEWS. REAL VOICES.
Help us tell more of the stories that matter from voices that too often remain unheard.
This post was published on the now-closed HuffPost Contributor platform. Contributors control their own work and posted freely to our site. If you need to flag this entry as abusive,
send us an email
.