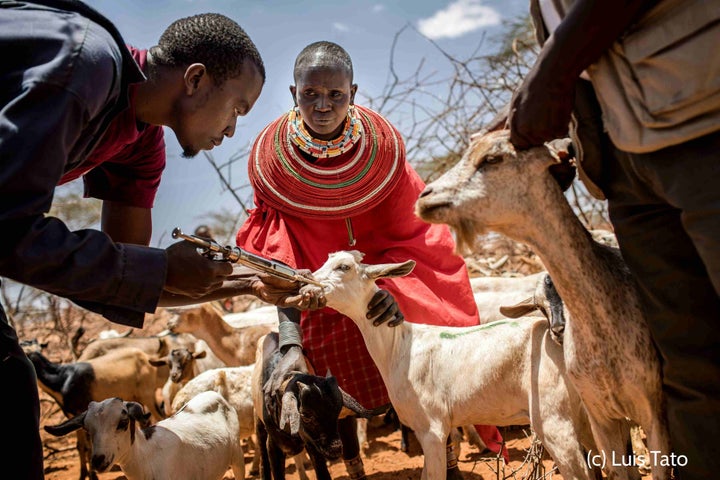 Some parts of Kenya are reeling from the effects of probably the worst drought in the last 20 years. With nearly 3.4 million people food insecure, Kenya's food security prognosis looks gloomy, with climate change and natural resource depletion set to pose even greater risks in the long term.
Rising temperatures and unpredictable rainy seasons could destroy crop yield gains made in the recent past, and the threats of extreme weather such as flooding, drought and pests becoming more real. These will make production more difficult and spike food prices, hurting the prospects of reaching SDG 2 on ending hunger.
Already, many countries in Africa have seen a decline in food security, with other key factors contributing to this deterioration being urban growth, greater household expenditures on food and decrease in international food aid programmes.
The recent drought across Eastern and Southern Africa has slowed down programmes for adaptation and resilience-building, forcing a shift towards alleviating hunger and malnutrition-related crises.
Now observing 40 years since opening operations in Kenya, the Food and Agriculture Organisation (FAO) reports that in the first quarter of 2017, 2.6 million Kenyans were already classified as severely food insecure. Up to three consecutive years of poor rains have led to diminished food production and exhausted people's coping capacities particularly in the North Eastern, Eastern and Coastal areas of Kenya.
FAO is at the centre of response initiatives that require significant collaboration by the national and county governments, the private sector, non-profit organisations and other stakeholders, whose objectives include developing structurally-sound food systems and fixing dysfunctional markets.
One example is an agreement between FAO and Kenya signed in early 2017 to provide immediate assistance for affected pastoral households in the country. So far, it has provided animal feed and water, animal health programmes and purchase of animals for slaughter (de-stocking).
A return on investment study carried out by FAO in Kenya in July 2017 revealed that providing animal feed for key breeding stock – at a cost of USD 92 per household – ensured their survival and increased milk production. As a result, there was a return of almost USD 3.5 on every USD 1 spent.
FAO's highly committed and passionate Kenya Representative, Dr. Gabriel Rugalema says, "given the long-term threats, sustainable agriculture as envisaged under SDG 2 calls for innovation towards climate-smart agriculture. Some of the goals must be better seeds, better storage, more water-efficient crops and technologies that put agricultural data into the hands of farmers".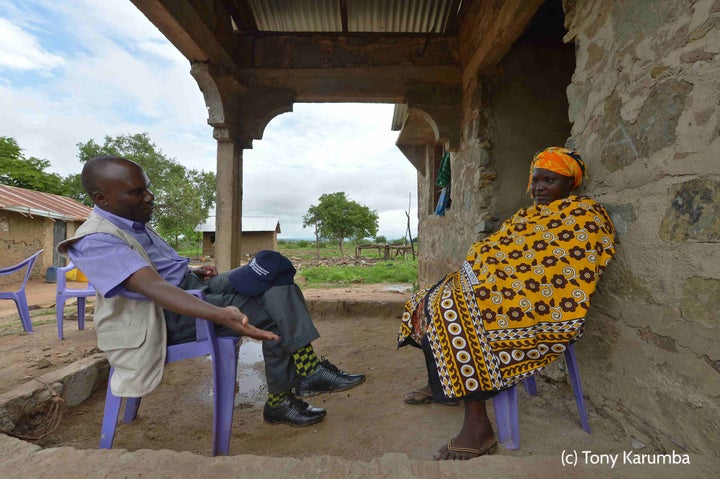 It also requires looking into areas with untapped potential. This is what the FAO-led Blue Growth initiative aims to achieve towards building resilience of coastal communities and restoring the productive potential of fisheries and aquaculture.
Kenya has a large aquatic biodiversity, with estimates of sustainable yield of between 150,000 and 300,000 metric tonnes, while the current production level is only about 9,000 metric tonnes per year. Optimal harnessing of resources is often hindered by infrastructural limitations and inappropriate fishing craft and gear.
Targeted improvements include regulatory changes, research and development, and access to markets, all aimed at empowering the small fish farmers who contribute consistently to the seafood supply chain.
FAO is part of the efforts by the government of Kenya to create opportunities that will present youth with the allure and career progression currently lacking in agriculture.
Through National Youth in Agribusiness Strategy (2017-2021), Kenya seeks to enable access by youth to friendly financial services for agricultural entrepreneurship, improve access to markets, promote climate-smart agricultural technologies and address cross-cutting challenges including gender disparities, cultural barriers, alcohol and substance abuse and HIV & AIDS.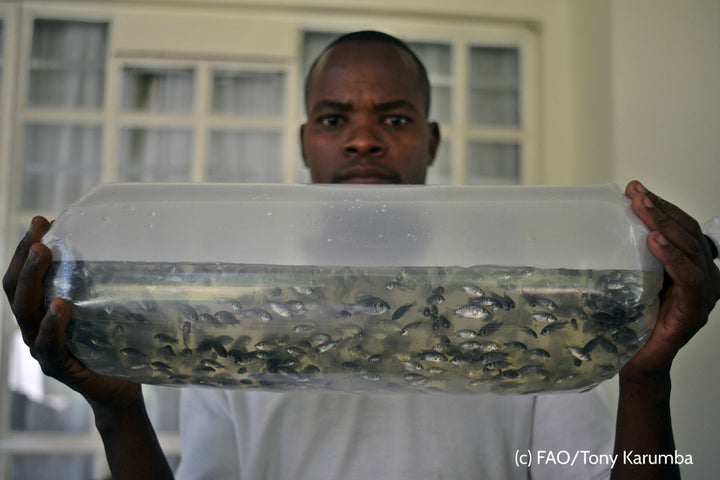 FAO together with the United Nations family in Kenya is determined to work with the government and people of Kenya to turn the country's youthful population into an agricultural asset, because agriculture presents the best opportunity for attaining Vision 2030 and achieve SDG 2.
Popular in the Community