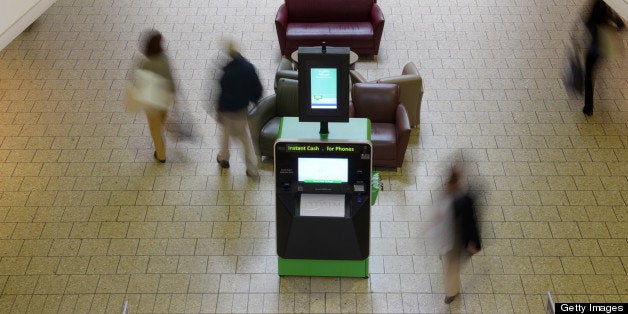 A backpack bed for homeless people. Artificial intelligence that can write newspaper stories as well as humans. A soccer ball that can provide light to homes in developing countries. They all represent not only the incredible breadth of innovation taking place globally. They are products actually now in the marketplace.
All cities struggle with how to work with their homeless population. But Chicago has just received innovative help from an unusual source -- an Australian inventor who created the Swags Backpack Beds for the homeless. The term "swagman" is Australian slang for a transient drifter, whose bedroll was known as his "swag."
Thirty-nine-year-old Tony Clark designed the beds with his wife for the homeless in Australia. The bed's unique design and construction not only provide durable and safe shelter, but also give the homeless person dignity and self-esteem. It is not meant to be a permanent shelter, but an alternative for those who find themselves temporarily displaced and exposed to the elements.
Clark came to the United States from Melbourne because his invention was nominated for an Edison Award. The ceremony was held in Chicago on April 25. "True innovation should help individuals of all socio-economic groups," Clark said.
Often called the "Oscars of Innovation," the Edison Award is the highest accolade a company can receive in the name of innovation and businesses. Named after America's foremost inventor, Thomas Edison, the organization's mission is to be a leader in globally recognizing, honoring and fostering innovation and innovators to create a positive impact in the world. I have been fortunate to have been its executive director for five years. We have celebrated the ingenuity of inventors for 26 years.

But Clark's backpack bed was not the only innovation on display.
Other cutting edge innovations on display were:
A recycling kiosk, the ecoATM, that uses use patented, advanced machine vision and artificial intelligence to evaluate and buy-back used electronics from consumers for cash.
A twin-wing tsunami barrier capable of effectively disrupting, breaking down, neutralizing and actually exploiting the impact of tsunami devastating waves once reaching urban, residential and strategic economic coastal areas. The barrier creates an instantly and automatically self-erecting barrier that does not depend on manual interventions.
A system, Quill, that uses artificial intelligence to automatically transform structured data into narratives indistinguishable from those generated by humans, from news stories to financial reports.
A bioprinter that can print living cells and biomaterials rather than ink with the goal of eventually printing replacement tissues and organs for human patients. Current projects include printing skin cells onto burn wounds and printing a prototype human kidney.
A pioneering energy generator housed inside a soccer ball called the SOCCKET. It captures the kinetic energy from play and converts and stores it as electrical energy. Each SOCCKET includes an LED lamp that is powered for hours from minutes of play.
You can see in the accompanying photos the astounding creativity, inventiveness and impact our innovators are having.
Popular in the Community