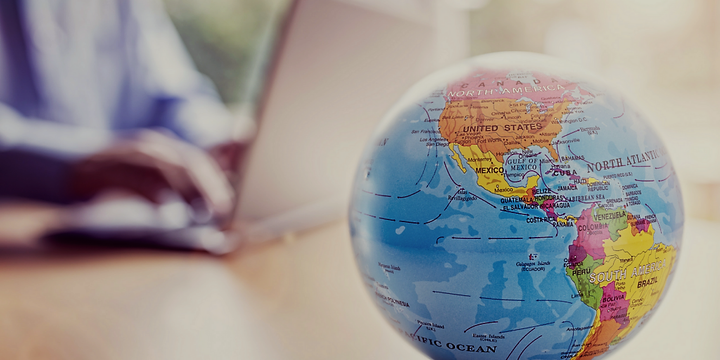 How is the landscape of higher education shifting and what does global engagement mean for universities and colleges today? What innovative approaches are they taking and what are the lessons for other institutions aiming to internationalize?
The discussion was moderated by Rahul Choudaha, executive vice-president of global engagement, research, and intelligence at Studyportals, who said that at its core, internationalization of higher education is about identifying and implementing opportunities for meaningful relationships and interactions around the world.
"Embedded in this approach is the rationale for developing global citizens who are positively contributing to make our world a better place in times of divisive politics, disruptive technologies and widening inequities," he says.
He says the modes of engagement include international student recruitment and alumni engagement, education or work abroad and exchanges, internationalization of the curriculum, internationalization at home, and various forms of transnational education including joint or double degrees, foreign branch campuses, online learning and massive open online courses or MOOCs.
However, global engagement is also facing several barriers including rising nationalistic and anti-immigrant policies, de-funding of public higher education, the increasing cost of private higher education, widening gaps of access and equity and shifting demographics.
Choudaha said, "Higher education leaders face a daunting task of resourcing their global engagement ambitions while ensuring its global relevance and local impact. In specific, institutional leaders must find innovative ways to prioritize, design and implement global engagement strategies."
Innovation in global engagement goes beyond the student experience. Webster University, for example, has created a faculty/staff development programme. Each year, about 15 people participate in a year-long global leadership academy, which includes one week in residence at an overseas campus.
"I believe the commitment to assuring that every single student has an opportunity for a global experience has to be built into the curriculum, the financial structure and it has to be led by our own employees," said Webster President Elizabeth Stroble.
Though not a panacea, emerging technologies also will play an increasingly important role in allowing universities to reach a broader audience.
"What we're realizing, and taking more and more advantage of, is online opportunities [that] will allow us to extend and expand our niche programs," said Ashish Vaidya, Interim President at St Cloud State.
Centennial College invests 1% of tuition from international students in an endowment to cover costs. Global engagement should not be "a privilege of a small select group of our students," Centennial President Ann Buller said. When Centennial College put its global citizenship courses online, officials were surprised by the interest from outside Canada. It's "a way to share our values and [reach] the next generation of learners," Buller said.
The webinar discussion deliberated the importance of innovation for higher education institutions aiming to internationalize and concluded with diverse approaches for overcoming challenges.
Note: This article is an edited excerpt from following two articles published by University World News
Popular in the Community