How Robert Mars is achieving originality in an art form founded on theft
A 'curated history of American culture' leaves a lot to the imagination. And that's the principle that artist Robert Mars has found to be the base of his oeuvre. Through his work, Mars has effectively separated innovation from inundation, emphasizing the gravity of relevance through his original materials. As a pop-artist, the subjects of Mars's work are [often] well-recognized: Audrey Hepburn raises an eyebrow under a sun hat, Muhammad Ali stands behind the word CHAMPION, giant Coca-Cola bottles are labeled American Classic with large neon lettering. While Pop-Art has gained a reputation that lends itself to political or social critiques, Mars's work differs in its analysis of America's "Golden Age."
Mars has become known for a specific kind of authenticity behind his work, in addition to his collaborations with giants like Coca-Cola, adidas US and Absolut Vodka. For well over 20 years, Mars has spent his time amassing vintage magazines, such as TIME, LIFE, Vogue, Playboy, etc., as well as vintage wallpaper and contact paper. When it's said that Mars is keen on celebrating the 50's and 60's, the party includes original recycled materials followed by a hands-on process, devoid of factories or mass production.
"It's a juxtaposition of old and new. I give historic materials a contemporary feel. My analysis of our history is in my own concept of our idols, and in celebrating these personalities that have gotten lost in familiarity and mainstream culture."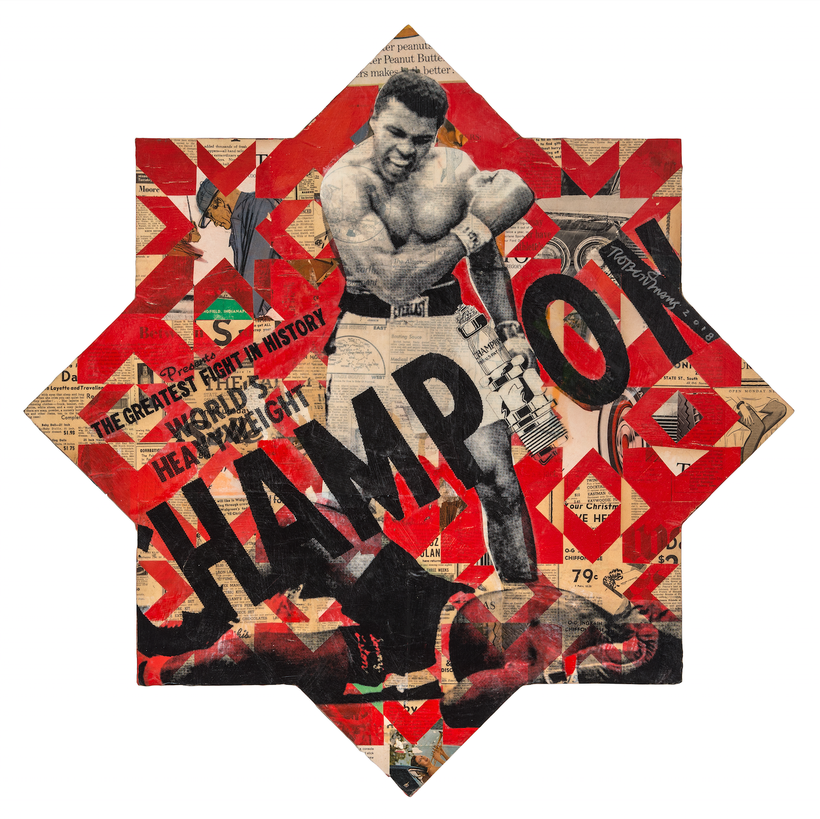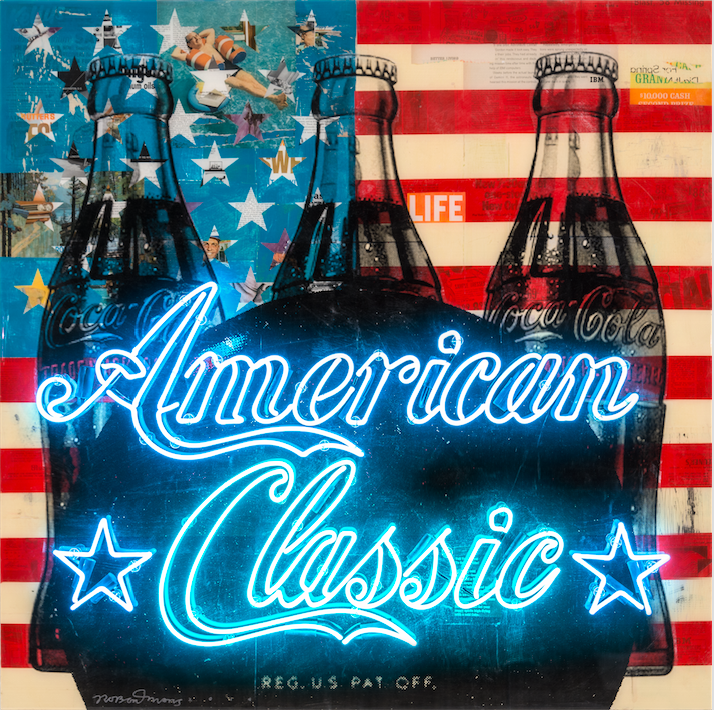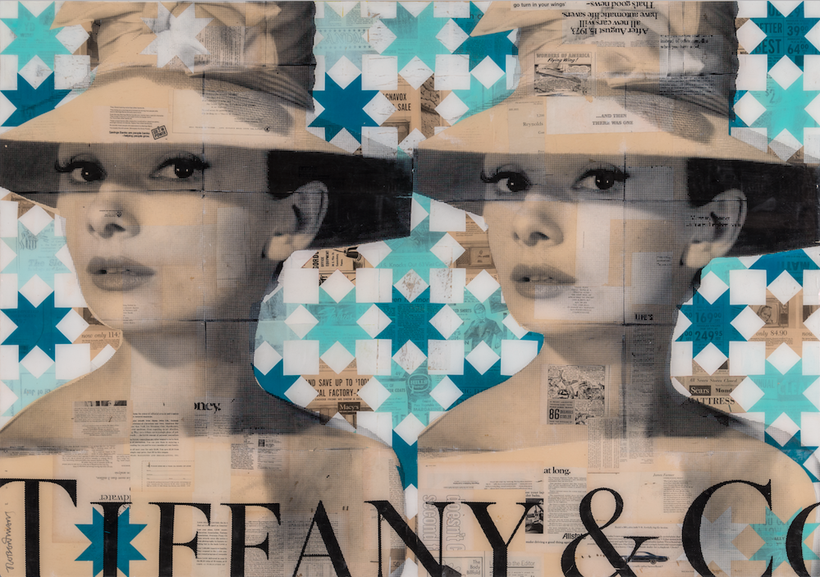 Utilizing quilt patterns, epoxy resin, neon tubing, UV varnish and the aforementioned originally sourced materials, Mars creates his own generational context, history through applications, and layers of time. Influenced by his wife's participation in a contemporary quilt guild, the structure and composition of his work often takes on the look of a weathered flag, and an ode to what he refers to as 'archaeology with the built-in 20th Century history.'
Pop-Art has certainly evolved since the days of Warhol and Lichtenstein and it has become increasingly more difficult to stand-out as a passionate artist in that world. Even more difficult than setting yourself apart is lighting a fire of genuity under work that tends to attract imitators.
"Many artists are taking pictures of Elvis Presley, for example, and flipping them to create various iterations of...color...or texture. A lot of what Pop-Art has become is solely based on the familiar image and very little behind it. With my work, I want to talk about why these idols, why Audrey or Elvis will live on forever. Icons of mid century American history are still so prevalent today because they had interesting stories and immense talent, not just great marketing skills. Warhol said it best, that everyone will be world-famous for 15 minutes. The important aspect is having something positive to say.
It's interesting to see how repetition can change things, especially from artist-to-artist. The challenge lies in what one can bring to the table and how good the story is. History is all about paths and reasons."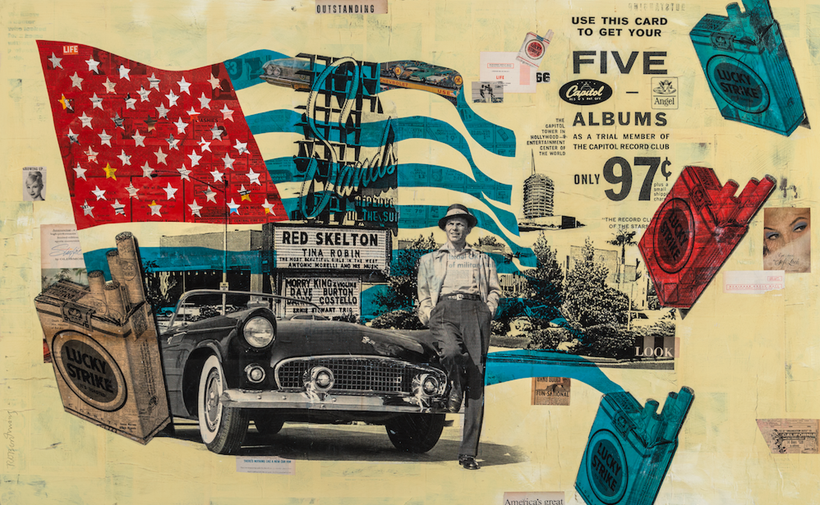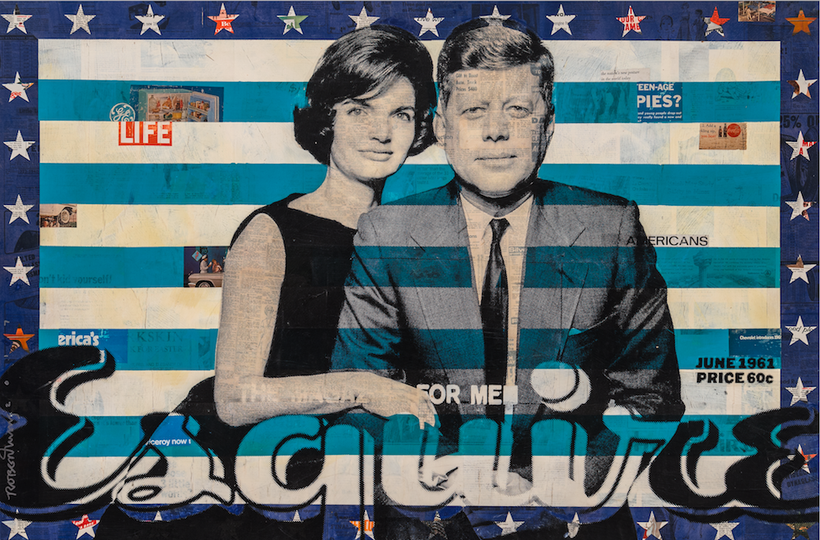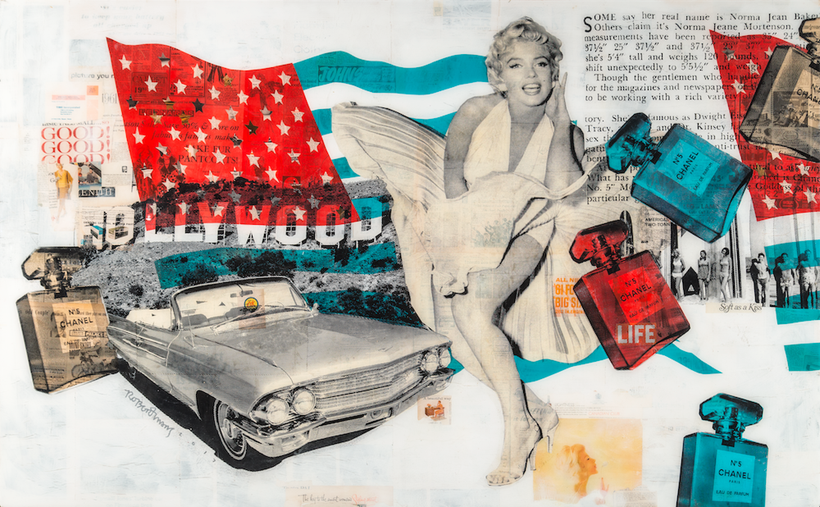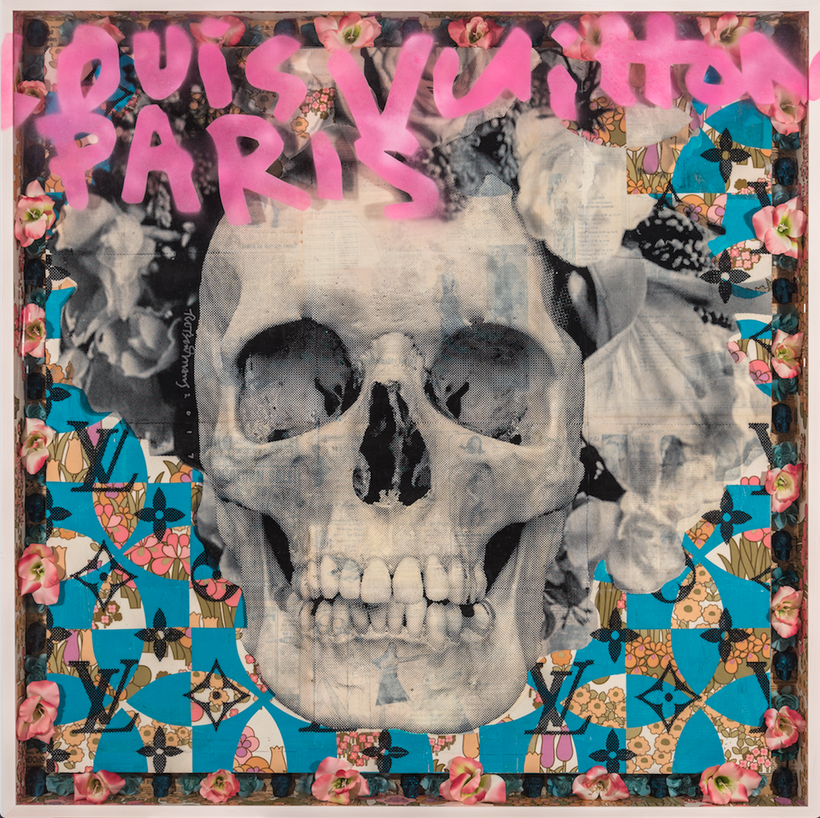 Mars's pieces, all saturated with thought and consideration of Americana Golden Age, stand on their own as celebrations of influence and contemporary relevance. From his Artist Statement, Mars writes: The story in my work is serious, it is a reflection of the icon's personality and the emblem they have carved in our culture. But the earnest aspect to my work is fairly devoid of the grim or tragic. I create to bring the light. Even with calamity as a foundation of their legacy (JFK, Martin Luther King Jr., etc.), my work is an ode to the quality of life they stand for and the difference they have made in our world.
Through DTR Modern Galleries and Scala Publishing, Mars will be releasing his new book of cohesive work and essays titled, "Futurelics: The Past is Present" early 2018. You can check out more by visiting his website: https://www.robertmars.com and Instagram @robert_mars_art.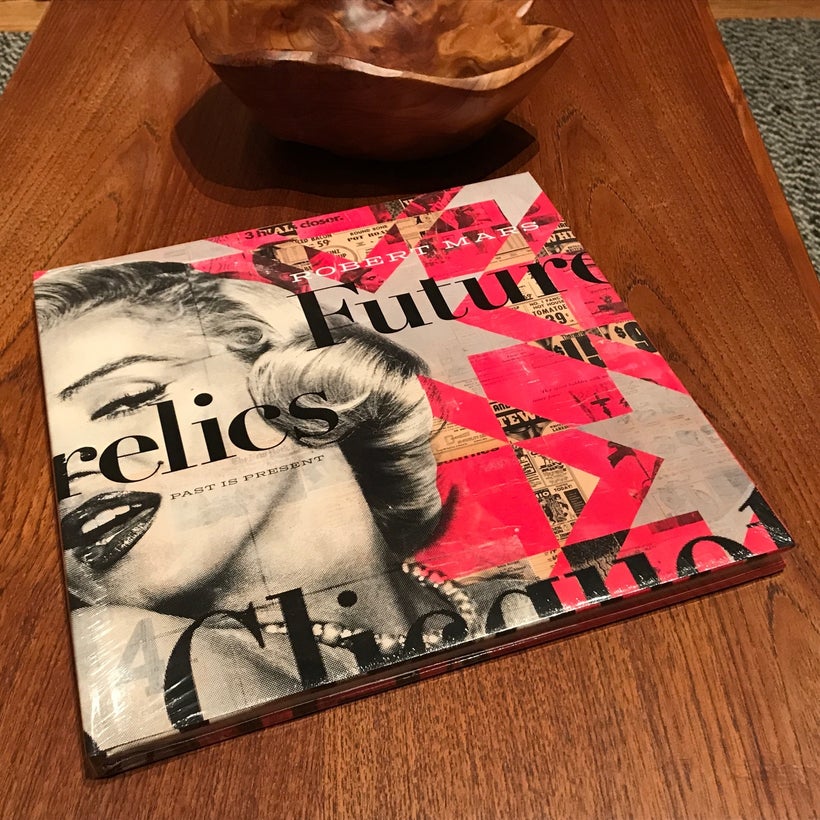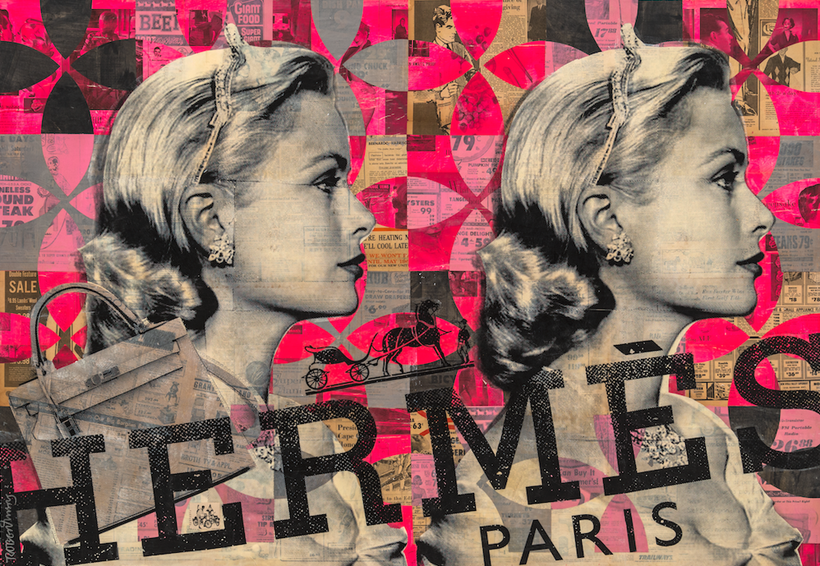 REAL LIFE. REAL NEWS. REAL VOICES.
Help us tell more of the stories that matter from voices that too often remain unheard.
This post was published on the now-closed HuffPost Contributor platform. Contributors control their own work and posted freely to our site. If you need to flag this entry as abusive,
send us an email
.