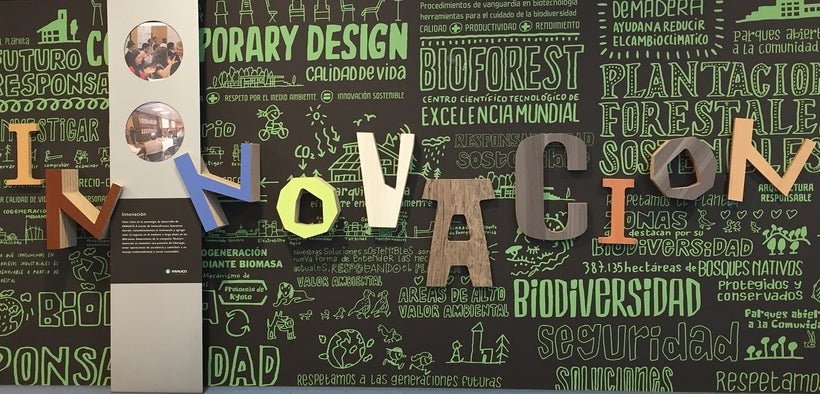 By Susana Garcia-Robles, Principal Senior Advisor, Leader in Venture Capital Funds and Gender Coordinator at the Multilateral Investment Fund, innovation lab of the IDB Group
For decades, Latin American and Caribbean countries tried to replicate the Silicon Valley or Israeli models of innovation and early stage financing. Governments spent considerable amounts of money sending missions to these and other countries to "sample their secret sauces", and working with US universities, to copy them.
This was understandable since the region didn't have sound ecosystems nor an established venture capital industry. It was also a good sign that finally governments were concerned with moving away from factor and efficiency-driven economies to innovation economies.
But this Silicon Valley-obsession led to LAC being called the Copy-Cat Region. Investors were wary: "Can innovation come from Brazil, Mexico, Argentina, Jamaica…?" For many years, they were right. Companies were being pitched –still are, in some cases—as "the Facebook from Brazil", or "Jamaica's own Uber" … Not the best way to convince anyone that your startup is innovative!
Entrepreneur was an unknown concept in the early 90s in most of LAC, and the few who knew the term thought it meant you'd been fired from your job and hadn't found a new one. My colleague Linda Rottenberg, co-founder of Endeavor, still talks about a trip to Argentina when she was called "la chica loca" (the crazy girl) because she was talking about being an entrepreneur as a legitimate profession.
In the mid-2000s terms like innovation, angel investor, entrepreneur, and venture capital gradually stopped being looked down upon as elitist concepts and started being understood as imperatives for economic growth.
The dream of being in the same job until you'd retire, or looking for a "safe and profitable profession" wasn't that attractive to the new generation.
One of the most resilient obstacles to innovation, the "fear of failure" engrained in you from childhood, was confronted by movements like F… Up Nights (or FUN, since I really don't like that name). Founded in Mexico in 2012, it inspires people to go on stage and talk freely about their failures in venturing and what they learned from them. Today, there are FUN-like groups all over the world. In my own entrepreneurial adventure, WeXchange, we've handed out Licenses to Fail ever since our first event in 2013. In 2015 the slogan of our annual conference became "Fearless Facing Failure", or "Sin Miedo a Soñar, Sin Miedo a Fallar" in Spanish. We've come a long way!
A new innovation ecosystem model is emerging, made in LAC.
I dare say it's the sum of three ingredients: Entrepreneurial Spirit + Tech + FRUSTRATION.
You didn't expect the last one, right? OK, here's where the Millennials come in. Most entrepreneurs are from this generation or the even younger one, Generation Z. They were born with keyboards on their fingers, so they create tech-driven enterprises. They were born with their brains wired to the internet, so they're aware of global and local problems, and here is where the FRUSTRATION ingredient enters … They can't stand seeing that people lack access to education, to housing, to clean water, to health, to finance … They're frustrated that LAC has lots of natural resources but its outmoded industries can't bring them to markets efficiently. They venture in agribusiness, minerals and energy, looking for not only financial gains but social impact.
This Millennial effect is helping LAC find its own model of innovation. Companies are being created in LAC "in their own right."
Regionalization and globalization are now typical goals of a startup: many won't achieve them, but there's an understanding that startups need to scale to have impact and be financially attractive.
There's a new cadre of fund managers who not only invest but who build the ecosystem. This is a lesson learned from the early days of the MIF's investments in VC funds: you need to have at least the beginnings of an ecosystem in order to have a good project pipeline and investors who'll finance the next rounds…
What are the pending tasks for the region?
Incorporating more women as CEO and fund managers as well as investing in gender-diversified startups. Unfortunately, it's slow work all around the world, but things are getting better.
Addressing the financing gap, which has moved from pre-series A to series A. There's a growing number of accelerators, angel networks and seed funds, but there's a gap between the tickets they provide and what growth funds provide: 5 MM+. We need more funds investing in the range of $500K-5MM.
Collaborating on building the ecosystem. Everybody should strive to be the best but at the same time want all others to excel as well, for the consolidation of the venture capital industry. We have a famous saying: "Mi casa es su casa." Now, how about: "Your success is my success"?
Continuing to break down the fear to fail! Not that we should adopt the frenzied Silicon Valley "Fail Fast, Fail Often", but let's change our mindset: a failure doesn't make you a failure.
Lastly, some advice to entrepreneurs:
We the investors don't want to see you at every pitch and contest around the world. You may be getting a Ph.D. in winning prizes but … do you know what's going on with your startup?
Fall in love with the problem, not the solution: many successful startups had to pivot their models until they got traction in the market, which takes me to another bit of advice…
Entrepreneur: your company should be validated by the market, not your mom, boyfriend, or spouse … unless they're savvy investors!
Never define your venture by comparison: "the Amazon of avionics", "the Facebook of facial care". Stand on your own.
Let's all proudly wear the label MADE IN LAC!
Calling all HuffPost superfans!
Sign up for membership to become a founding member and help shape HuffPost's next chapter
This post was published on the now-closed HuffPost Contributor platform. Contributors control their own work and posted freely to our site. If you need to flag this entry as abusive,
send us an email
.