The biggest challenges of our time do not require patchwork solutions, innovative smartphone apps, or miracle pills, instead they require systems-level innovations that can tackle the root cause of the world's most serious issues.
Take cancer as an example. To eliminate it has a health risk, we can't rely on a single miracle drug. Instead, we need a systems-level approach that works on prevention, treatment, and recovery programs.
Social and environmental challenges are no different.
The United Nations, with the release of its Sustainable Development Goals, has set audacious targets to reach by 2030, like eliminating poverty. This, like cancer, needs a systems-approach that doesn't just look to help people out of poverty, but needs to prevent people from entering it in the first place. To achieve this in the next 15 years, it will require creating and scaling policy, education, health, clean water, and financing initiatives -- to name just a few.
The Challenge: System-level Solutions Are Hard to Design and Harder to Implement
To fix a problem at its root cause, you have to create change at all levels of society: individuals, communities, businesses, nonprofits, schools, and governments.
Every audience requires a different approach, and often times, segments within every audience also respond differently. This is because different audiences all have different measures of success, and often times they compete with each other.
The cooperation needed to solve system-level challenges is probably the biggest obstacle to the achievement of the Sustainable Development Goals.
But it's not impossible, and the impact investing industry shows why.
The Bright Spot: Important Lessons from the Growth of Impact Investing
There is one sector that has done a phenomenal job of creating a systems-approach that is creating massive benefits: impact investing. This industry strives to generate net-positive social and environmental impact alongside a financial return, and as the following chart shows, is growing by leaps and bounds.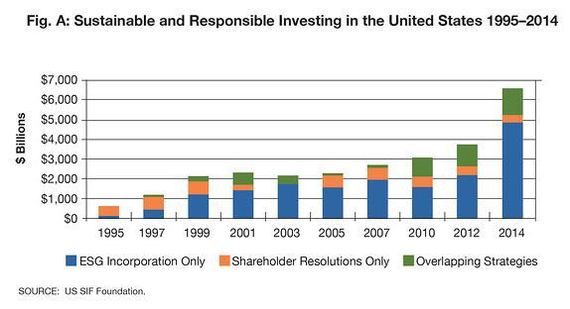 This industry uses the power of finance and business to make the world a better place, and SOCAP, which is the biggest convener of all the main stakeholders in the industry, is a big part of the reason why. In hopes of sharing some lessons from SOCAP's growth, I sat down with Eryc Branham, CEO of MissionHUB that is the parent company for the SOCAP Conference, SOCAP TV, SOCAP 365, 5 different Impact HUBs, and the Impact Bazaar.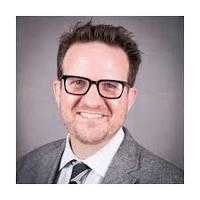 Here are 5 valuable lessons I picked up from Eryc and the SOCAP15 conference that anybody working on systems-level changes can benefit from:
When it comes to impact investing, this industry as successfully connected a very unexpected mix of stakeholders. As an example, it has brought together multi-national policy groups like the United Nations, for-profit businesses like Cisco, financial institutions like BlackRock, nonprofits like Rockefeller Foundation, universities like Santa Clara, famous performers like John Legend, and even the United States government.
They all came together behind a provocative mission that was designed to unify disparate groups in a way to make the world better. To do so, it didn't try and switch everyone over to a singular way of thinking. Instead, it used an inclusive mission that was designed with every stakeholder group in mind: Building a platform of change-makers driving social and environmental sustainability through entrepreneurship in community.
An evolving system will inherently have continuous innovation, and as a result, will have new successes and failures. In order to enable all stakeholders to grow together, they must be able to share and learn from each other.
At the systems-level, this means there has to be multiple ways for stakeholders to engage with each other to share information in collaborative and discussion-focused environments. As an example of this, MissionHUB continues to expand to do just that. As a few examples:
It has 5 different co-working spaces that are a part of the ImpactHUB Global Network which enables social entrepreneurs, impact investors, nonprofits, and policy groups to assemble and work in close proximity to each other.
It hosts an annual conference, SOCAP, with incredible content and networking opportunities.
Eryc kept highlighting the idea behind this "open innovation", saying that "the market moves way to fast to build products you need yourself. You have to reach into the open marketplace."
SOCAP is creating a virtuous cycle of accelerating the pace that it is moving towards its mission. This is a result of the power of the network it has been able to convene and unify behind a mission. The important lesson here how it managed to do this -- instead of only asking for investments from its stakeholders, it first sought to add value to them. It brought together thought leaders, helped connect investments to qualified entrepreneurs, and helped educate and nurture entrepreneurs to better achieve capital.
Simply put, to quote Eryc, it is "using a market-based approach to create good, not a charitable one". People will share resources provided they get something they perceive as valuable in exchange.
Money is the oil that enables any systems-level change to move properly, and it's important that you pick the right kind. MissionHUB has strategically aligned and created relationships with strategic capital partners, foundations, and even corporations that believe in the benefits of the systems-level change they are working towards.
In addition, they continue to convene partners that help measure and account for this type of money. As an example, to measure the impact of the money, invaluable partners like the Global Impact Investing Network and Global Impact Investing Rating System help educate financial partners and businesses how to internally track their impact investment, and how to share it publicly.
At the end of the day, every systems-level change is empowered by people. MissionHUB not only fosters connections between individual people through its platforms and social media, but its actual team members consistently help connect its stakeholders on an individual basis to help them achieve more.
Beyond connections, MissionHUB is also partnering with its stakeholders to develop and exchange content. Its ImpactHUBs provide educational programs, and the previously mentioned SOCAPTV makes it available to everyone, on demand, year-round.
How to Learn More and Get Involved

Creating systems-level solutions is an incredible challenge, but if you learn from organizations that have been instrumental in helping accelerate them, you can help move the needle forward.
Unite stakeholders behind a targeted and inclusive mission
Share best practices with the intent of making them better
Add value to your network before asking for anything from it
Follow the right kind of money
Empower the individuals behind the movement
If you are an entrepreneur, investor, company, policy-maker, or NGO, make sure to follow SOCAP and MissionHUB, and its great new initiatives like SOCAP365 and SOCAPTV for more valuable lessons, and to connect to networks that will help you achieve your mission faster.
Popular in the Community