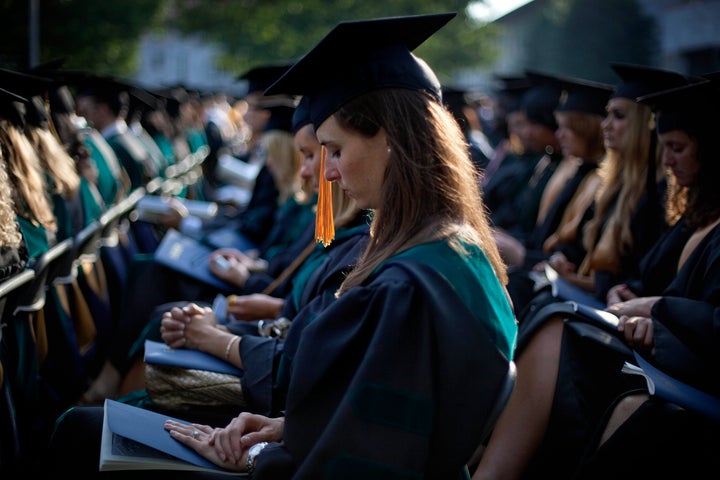 What comes to mind when you hear the word "university"? Images of ivy-covered buildings? Fresh-faced young people? Tweed jacket-clad professors? The American university system is steeped in tradition -- a tradition that has withstood the test of time for centuries.
From an academic affairs perspective, our collective challenge is to offer academic programs and support systems capable of meeting the demands of today's students and the businesses that will hire them.
Since we have a traditional campus and a substantial and growing online program, we are often approached by other schools interested in learning more about Post University's approach to the evolution that's occurring in today's higher education landscape.
So, I thought I would share some of the tools and techniques we've employed to transform Post University's academic affairs office to better meet the educational needs of our diverse student population, and in turn, their current and future employers, in the hopes of helping other institutions effectively manage this process, as well.
As someone who has spent decades coaching business leaders on how to effectively manage change and who is now charged with overhauling the academic affairs office of a 122-year-old university, here are some tips for taking on this challenge:
1. Clarify your goal. The goal of a university's academic affairs office might seem self-evident. But there is value in thinking through what you want to accomplish. At Post, for instance, our goal was to establish a truly student-centered approach to managing the academic offerings of the University, and to improve the overall quality and alignment of each of those offerings. We are now in the process of rolling out an electronic and innovative system for providing a 360-degree focus on the student.
2. Include all stakeholders. To meet our goal, we went beyond asking only faculty what they thought was working and not working in the current model. We also consulted students, as well as our IT, Student Life, Marketing, Admissions, Financial Aid, Career Services and Communications departments. Basically we took a systems approach to developing our strategy, and the buy-in from all of the various stakeholders has been tremendous.
3. Establish a process and follow it. We then established a means for gathering, analyzing and synthesizing our stakeholders' inputs. This included surveying our students, conducting a SWOT analysis with our faculty, and surveying other university staff to get a better understanding of their perceptions of our academic programs. The staff survey garnered a 90 percent response rate, a true testament to how much people valued the opportunity to have their voices heard. The Deans of our Schools presented the initial feedback, along with an analysis of 21st century business needs, industry trends, and employment projections to the senior management team. We then gathered 50 of the University's thought leaders in a room to begin drafting the goals and objectives for a three-year academic affairs strategic plan. We continued with additional small-group brainstorming and planning sessions until the plan was complete. Every step along the way, we checked in to ensure we were driving toward our stated goal. Again, using a systems approach was very successful for us.
4. Share the plan. After the plan was refined and key stakeholders had another opportunity to provide feedback, we presented it to the University's Board of Trustees. Once approved, we shared it with the broader Post University community.
Now that the three-year plan is in place, each department that plays a role in ensuring student success -- which includes every single department at the University -- should clearly understand where we are headed and why. This makes it easier to execute on the plan in a very focused and collaborative way.
As we continue to offer academic programs and support services to our traditional campus-based students and a growing population of online and hybrid adult learners, we have a clear mission, vision and plan to guide us. This method of unearthing challenges and opportunities, and arriving at a final roadmap required considerable time and planning, but the result has been better cooperation and commitment from all the stakeholders who played a role in its development and will play an even more significant role in its execution.
REAL LIFE. REAL NEWS. REAL VOICES.
Help us tell more of the stories that matter from voices that too often remain unheard.