To learn more about the state of technology in higher education, and CIO leadership lessons, Ray Wang and I recently invited one of the most innovative CIOs in higher education to our weekly show DisrupTV.
"Make no little plans here." — ORU
Michael Mathews is the CIO at Oral Roberts University. Mathews has over 24-years of experience as a senior-level IT executive, 12 years higher education CIO experience, bringing creative solutions that value the end-users of technology and business process management. Mathews has held positions as a chief information officer, general manager of CIOs, chief strategist for innovation, business development officer, trainer, teacher, and vice president of academic services for leading corporations and higher education. In 2012-2013 Mike led a major national initiative that earned him two invitations to the White House, speaker at national educational conferences, and a national summit on U.S. academic policy as part of his innovation in education. Mathews was the recipient of the 2013 Campus Technology Innovator of the Year award for student systems and services. Mathews has an incredible track record of adopting technology to improve the student success. You can learn from Mathews by following him on Twitter at @Innovate4EDU.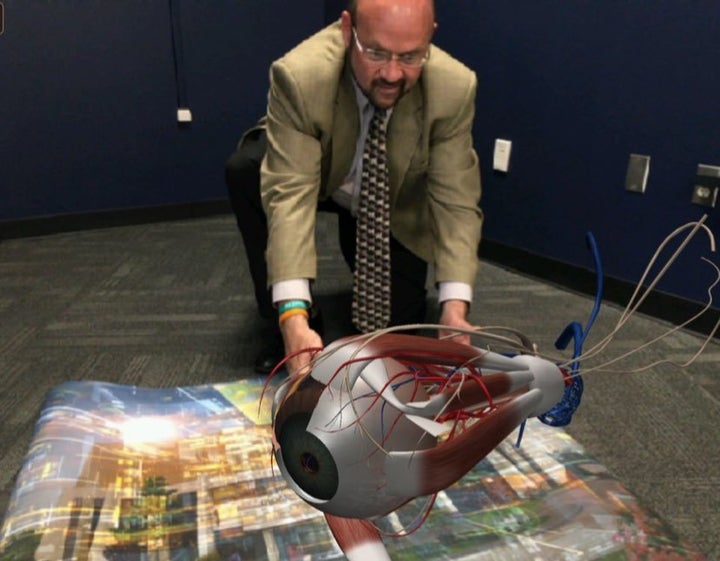 According to Mathews, the six pillars of success of any organization, including IT are the following:
Vision - In a meta-physical realm of life, vision does matter. But a singular vision to transform higher education through globalization. A singular and purposeful vision can be your best asset to attract and retain talent.
Passion - passion for higher education is important but a passion for people is what drives innovation and servant leadership. Vision matched with passion can lead to a development of digital transformation index - a year-over-year measure of digital maturity through 26 key performance metrics.
Plan - combination of vision and passion can provide focus and clarity, guiding improved execution velocity.
Simplification - if you can simply things, you can multiply things. Mathews gave us a live demo of augmented reality and 3D printing during our show to demonstrate
Strategic Partners - world leading vendors help Mathews develop a world-class strategy. Partners must be aligned to the global vision.
Courage and Grit - who is willing to do the things that no one else want to do - these are generally the difficult and complex projects that most shy away from.
What do CIOs need to be successful?
Where is negative energy taking away the lifeblood from the vision? According to Mathews, you can do the impossible, if you understand timing. We live in the right space and time in the history of the world, and if you put energy behind that, it's amazing what can be accomplished. Mathews chooses not to let negative energy to effect him - ignoring negativity and allows the impossible to form itself.
"I don't believe in miracles, I rely on them." — Michael Mathews
How do you build consensus and a community of advocates?
According to Mathews, community building is all about positive and welcoming energy. Do you draw people to you who are willing and courageous enough to innovative? Mathews collaborates with students, faculty and administration in order to develop positive energy around innovation and leading technology. Mathews has been invited to the White House and won numerous national awards that invites audiences to meet and learn from Mathews. Mathews is incredibly curious and interested in the optimal use of technology to improve quality of life.
The power of Virtual Reality, Augment Reality, Smart Robotics and Blockchain
Mathews is a world leader with respect to use of AR and VR in higher education. He believes that AR/VR will enable faculty to developing and delivering compelling content to improve the learning path for students. Mathews is using advanced and emerging new technologies (smart robotics, AR/VR and online learning) to scale the delivery knowledge using ORU's Global Learning Center. The Global Learning Center (GLC) is a product of the globalization vision President Wilson, current president of Oral Roberts University has for the University. " Mathews presented ORU's vision of nano-sizing education to the United Nations (video below)
Mathews final advice to CIOs is to be risk takers. In three years, Mathews has risked his career 5 times - because of his strong and unwavering beliefs in building a world-class IT organization that can help all stakeholders at scale. You can be smart, but without taking risks, you will not adapt to our changing world. Mathews also emphasizes the importance of leadership alignment.
To learn more from one of the most innovative CIOs in the world, please watch our video conversation with Michael Mathews.
Popular in the Community