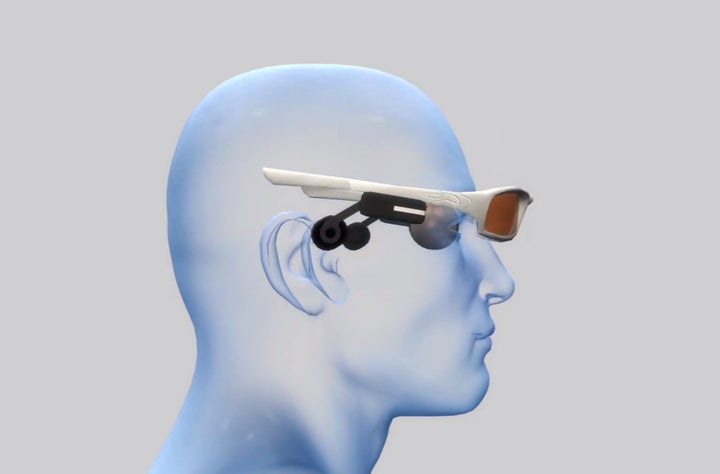 Anyone who's played "Call of Duty" or other modern first-person-shooter games is familiar with on-screen displays of maps, troops positions and other vital information, which allow the player to navigate his or her surroundings without taking an eye off of the action.
Scroll Down For Video Illustrating The iOptik System
The hands-free system could provide map data, as well as potentially receive live feeds from fellow soldiers' head-mounted cameras, drones and satellites -- and display them all on a translucent screen that doesn't impede one's field of vision, according to FOX News.
The company hopes to receive FDA approval for its product this year, and has already received an order for a prototype from the Department of Defense, FOX News reports.
While this kind of battlefield technology has been attempted before, it usually ends up manifested as a bulky helmet with a limited field of vision, according to Innovega's website.
In the below video recorded at the 2012 Consumer Electronics Show, Innovega CTO Randall Sprague talks about the commercial applications of the product's augmented reality (AR) display, likening it to one's "own personal IMAX."
WATCH: Combat Applications Of Innovega's iOptik System