Gadzooks! We've seen crazy Bloody Marys before -- more than a few, actually -- but it seems that every time we discover another, we swear that it's definitely the craziest one we've ever seen. There could not possible be a Bloody Mary crazier than THIS, we think. And we mean it.
But we've clearly underestimated the public's appetite for ever-more-insane Bloody Marys and the ingenuity of the folks that dream them up. Case in point: the epic Bloody Mary from O'Davey's Irish Pub & Restaurant in Fond du Lac, Wisc.
The brunch cocktail is topped with popcorn, bacon, peanuts, beans, sausage, a pretzel, sliders, a pickle, nachos and cheese, veggies and cheese curds. According to the Milwaukee Journal Sentinel, the monstrosity costs a $5 (not bad for a meal and a drink, all in one) and is served on the first Sunday of every month from 11:30 a.m. until supplies run out.
Perhaps we're just setting ourselves up to be proven wrong again, but we swear -- THIS is the most insane Bloody Mary ever. At least until next week.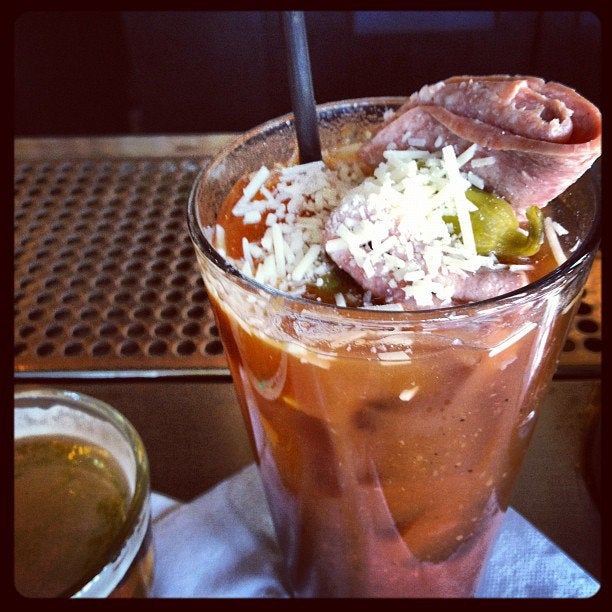 Over-The-Top Bloody Marys
Popular in the Community