You don't have to be Martha Stewart to make DIY crafts in the big house -- and your handiwork might prove useful in plotting an escape.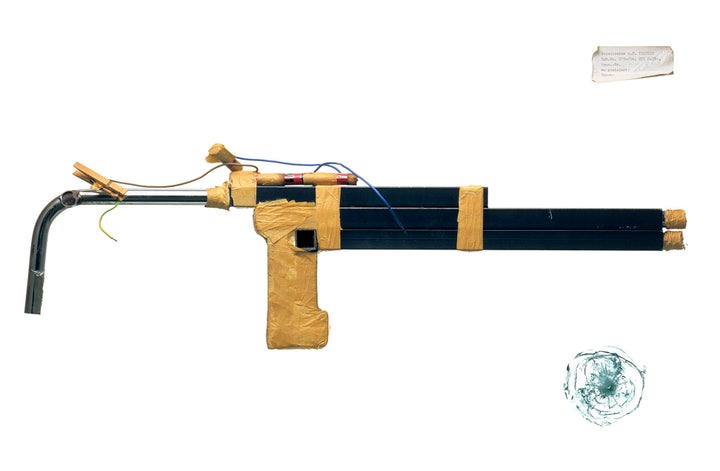 The collection -- Escape Tools -- originally appeared in the German news publication Süddeutsche Zeitung Magazin' in 1999.
A tube of horseradish, a grease injector and loose radio recorder parts are just some of the objects fashioned into tools that serve a plethora of functions. Some are used in escape attempts. Some are for personal protection. And some just make day-to-day prison life easier.
Inspired by an article about correctional facilities in Germany's Der Spiegel news magazine, Steinmetz sought to gain access to German prisons to photograph items from informal collections harbored by guards.
"I rang up state justice departments and correctional facilities. Some proved cooperative, some didn't. Then you make an appointment and get ushered through multiple security checkpoints until they take you to some room or other where you can take your pictures safely, with no contact to inmates at all," Steinmetz told The Huffington Post in an email.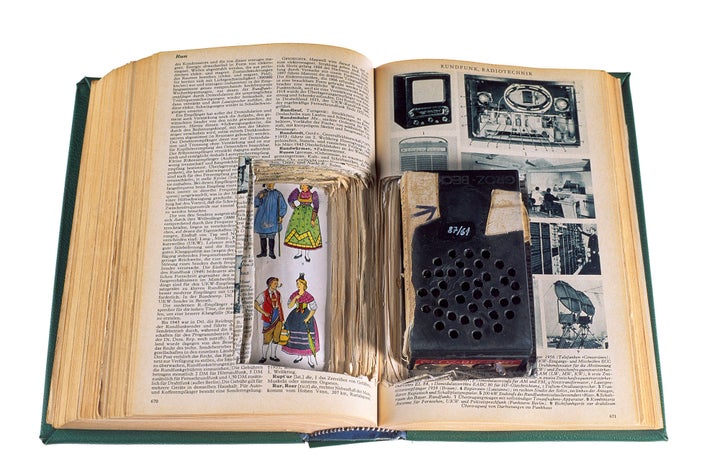 Piecing together the stories behind the items took work.
"I talked to the guards. Some objects even had little labels attached to them. However, prison officers transfer or retire, much knowledge is lost, there is no official record. I wrote down all the information I could get," he said.
Prisoners' efforts present an eerie picture of life behind bars:
A wooden crucifix seems innocent until a removable piece shows it fashioned into a shiv.

Serving as a source of income for inmates is a tattoo needle made from a toothbrush handle, a pen and an electric motor.

Banded together wires, a broken heating rod and tin foil form a makeshift toasting apparatus.
Escape Tools offers a peek into prisoners' struggles and comforts.
"In some way, even a moonshine still or a bong are a means of escape, right?" Steinmetz said.
See more photos of escape tools by Marc Steinmetz below:
REAL LIFE. REAL NEWS. REAL VOICES.
Help us tell more of the stories that matter from voices that too often remain unheard.