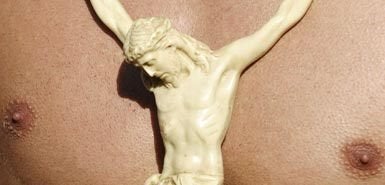 "How many of you are in need of some hope here tonight?" A murmur passes through the dark auditorium, pleasing the man with the microphone. Heads nod. "How many of you are at the end of your rope?" he continues. "How many are ready for an encounter with the Lord?" The man on stage, dressed in chinos and a crisp white shirt, is Alan Chambers. The clean-cut, married father of two is the leader of Exodus International, an organisation that believes it can help people to "find freedom from homosexuality through the love of Jesus Christ".
Exodus is one of the ministries of the so-called "ex-gay" movement, a controversial fundamentalist Christian campaign that encourages gay people to renounce their sexuality. This, its annual conference, promises "an amazing week of breakthroughs, transformations and healings". A Christian rock band begins to play and the 800 men and women who moments earlier seemed to have only awkwardness in common begin singing and clapping in unison. Eyes closed, they raise their hands above their heads, uplifted by the hope of being reborn.
Read about how Sarah Palin's church, The Wasilla Bible Church, promoted a conference that promised to convert homosexuals to heterosexuals with the power of prayer.