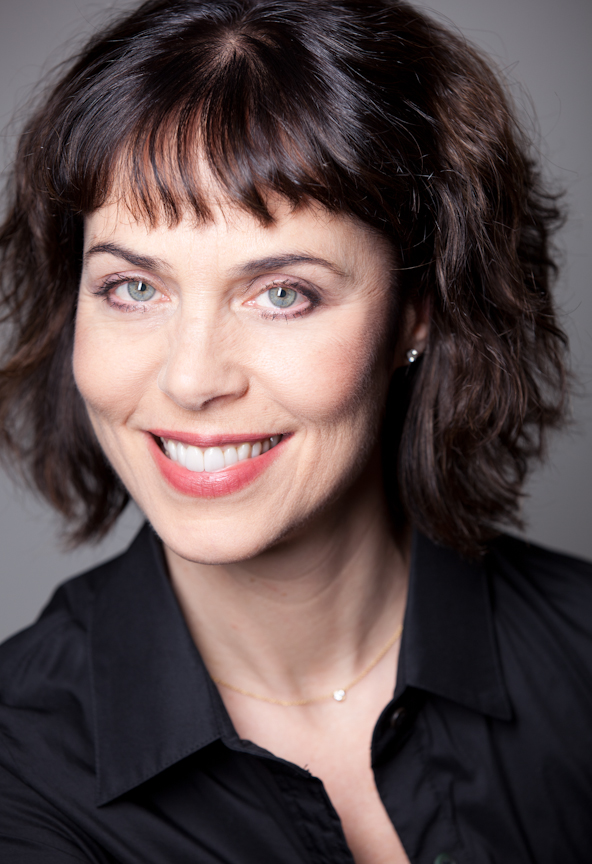 Susan Jaffe, incoming Dean of Dance at NCSA, photo by Rosalie O'Connor
Isabella Boylston and Sarah Lane are two young soloists at American Ballet Theatre who are working hard to buck the odds and become principal dancers. It's not easy and there are obstacles to overcome. They have some interesting common elements. First and most important, they are both being coached by Susan Jaffe. They both came from smaller dance schools outside of New York and have been dancing for more than twenty years. They were both caught up in the ravenous publicity machine surrounding a film titled Black Swan. Each has been featured in principal roles. In any other American dance company they would already be stars. The difference between soloist and principal dancer is in the details and Jaffe is the one who mentors Boylston and Lane as they reach for glory. With the announcement that Jaffe will be leaving to assume the post of Dean of Dance at the North Carolina School of the Arts, (NCSA) they will be in need of a new mentor next season.
Many people thought that Jaffe retired from the stage too soon. She certainly had a few more good years remaining ahead of her. Instead she chose to leave the stage in 2002, after twenty-two years as ABT's reigning American ballerina. Jaffe was a genuine international star. She had, however, seen dancers who had stayed too long and had to be told it was time to go. Jaffe opted to leave on her own terms when she was still at the top of her physical powers. Now that she is back with ABT, she seems happier than she has ever been. Don't bother asking her if she has any regrets because she doesn't waste time looking back. She is too busy living in the now and working for the future. No doubt she will continue to shape the lives of young dancers at NCSA.
After retiring from the stage she opened the Princeton Dance and Theater Studio (PDT) with Risa Gary Kaplowitz, another of the star dancers who came from the small but overachieving Maryland School of Ballet of Jaffe's childhood. Their PDT school was and still is successful but when a job opened up to coach dancers at ABT, Jaffe was drawn back to New York City. "I wanted to teach all of those ballets that I had worked on so hard. I love teaching kids but I missed working at the highest level and ABT is my family. All my friends are here."
During ABT's recently concluded spring season at Lincoln Center's Metropolitan Opera House, Jaffe graciously invited me backstage to watch her work with a couple of great young ballerinas and learn more about her life after the stage. The job of ballet mistress is not well understood outside of dance circles but Jaffe's work is crucial to the careers of the young women I met. It's extremely difficult to make it to the top and nowhere is this more true than at ABT. They need all the help they can get to ascend the last step to stardom.
Susan Jaffe was the best dancer in her school when she was a thirteen year old girl. This was also true of Sarah Lane and Isabella Boylston when they were thirteen. That is a dividing age for girls when some get serious about dancing and the rest get sidetracked into other interests. Each of them is the only girl in her class to reach this level, the apex of the dance world. Everyone else fell short.
The top American ballerina when Susan Jaffe was thirteen was Cynthia Gregory. It was Cynthia Gregory, not the other girls in her class, who was Jaffe's competition. When Sarah Lane and Isabella Boylston were thirteen, the top American ballerina was Susan Jaffe. Lane and Boylston, both self-described perfectionists, are now trying to become the next great American ballerina. They are very different dancers. Boylston is regal, with flowing lyricism and elegant line, Lane is compact and powerful, exciting to watch. If you like car analogies, Lane is a Ferrari to Boylston's Rolls Royce. Jaffe was a Rolls Royce. It is sophomoric to make comparisons like this with performing artists but it gives some idea of their respective styles of dancing.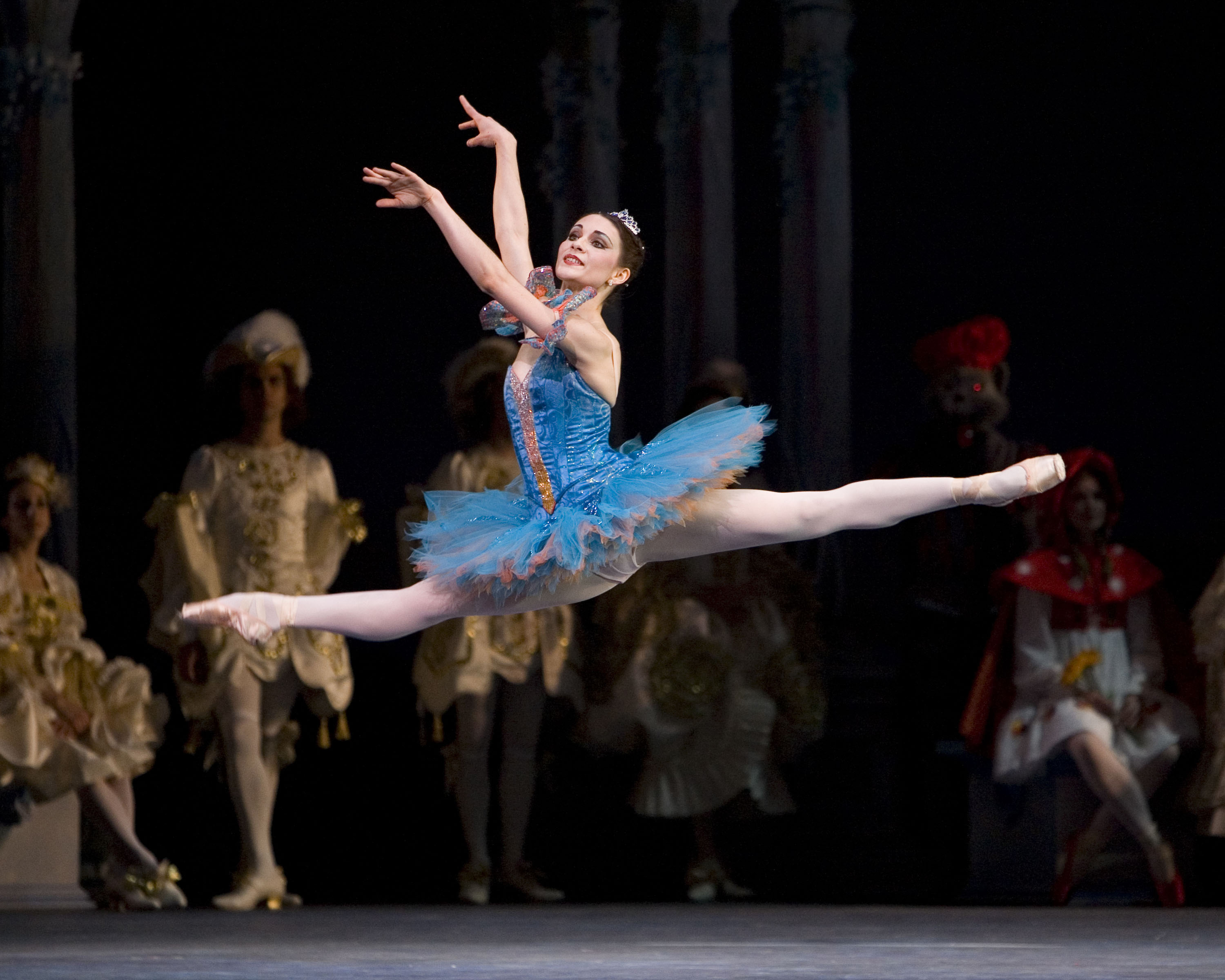 Sarah Lane in Sleeping Beauty, photo by Rosalie O'Connor
Rehearsal: Sarah Lane, variation from Le Corsaire
Sarah Lane is a great dancer on the cusp of stardom. Since her now famous turn as Natalie Portman's dance double in the recent film, Black Swan, Lane has attracted a lot of attention from the media thanks in no small part to the support of Wendy Perron, editor of Dance Magazine. Perron assertively called out the false assertion that Portman had done the majority of the dancing in the Black Swan film. Perron and Lane felt that the filmmakers misled the public about the nature of the art of ballet and just how difficult it is. Portman may have walked away with an Academy Award but you will never see her dancing on stage with ABT in even the simplest of solos. Don't be misled into believing that Natalie Portman or Mila Kunis could ever do what Sarah Lane does.
Currently in her ninth year with the company, Lane has been featured in Balanchine's Theme and Variations, The Nutcracker and Sleeping Beauty. Jaffe was coaching her in a solo from Le Corsaire which Lane was scheduled to perform during the spring season. At this level, all are great dancers and the difference between soloist and principal is the ability to understand and master the smallest details. Beyond the details is the artistry, that elusive combination of musicality and charisma that makes us fall in love with our favorite performers. I confess: I am instantly in love with Sarah Lane.
In mentoring Lane, Jaffe is calm, methodical, always positive and always looking for the important detail that will push Lane's performance to the next level. The most used word during this rehearsal from Jaffe is "better." In fact, it's the word Jaffe uses more than all other words when she is working with people. She immediately lets Lane know when she is making improvements. There is no need to exhort Lane to try harder as she is already highly motivated and attentive. Wherever she feels that Lane has not clearly executed a step, Jaffe requests a clarification and they work it out.
With each adjustment Lane's performance expands in breadth and depth. The first diagonal in the variation begins an ongoing discussion of whether Lane should be leaning forward and looking out from under her raised left arm in the cabriole jump or should she lean back and open up. At the moment it is in between and Jaffe won't let it slide. Lane begins to use more of the floor when a little gentle prodding gets her to pay closer attention to bringing her back leg more forcefully forward in her brisé jumps. A little more arching in her upper back, called épaulement, in the effacé position creates a perfect end to a diagonal and opens up her chest more expressively. It emphatically finishes the musical phrase. Traveling backwards on still another diagonal from downstage left in a series of small changement jumps on pointe, Jaffe reminds Lane that she needs to focus more on the plié, the landing where she bends her knees. She explains to Lane that jumping too high prevents her from traveling backward enough to hit the mark at center stage at the end. The point is made and understood. When the corrections are all put together again, Lane is using the whole floor and confidently attacking her piqué turns and keeping her weight forward when she goes into her fouetté turns. The difference, in just a half hour's work, is the difference between a dancer who receives polite applause and a soloist who gets people to jump out of their seats. Sarah Lane really is that good. (For an excellent glossary of these and many other dance terms complete with photos and videos, go to ABT's Ballet Dictionary.)
These things are technical details involving body positions, spacing on stage, dynamics and musicality. They are the nuts and bolts of classical ballet. Because these terms are very specific and technical, it makes it difficult for dancers to talk about what they do with other people. Most writing about dance ends up in places where it is only read by dedicated dance fans. The rest of the public who might like to know more about it are left out of the conversation because they don't understand the language. The most important thing for the public to know is that dancers can do some beautiful, incredible things with their bodies that are exciting to watch. The technical elements are the punctuation marks of classical dancing and making this look easy is incredibly difficult.
Lane listens eagerly to everything Jaffe has to say during her rehearsal. She is intensely focused and working hard to apply all the corrections she is given. This is perhaps the most precious half hour in her day and she has to make the most of it. Lane is absolutely driven to excel. When I get the chance to ask her what it takes to get the best performance out of her, she responds quickly: "It's better, I think, to be positive and to have someone who really wants to be there and wants to work through things with you. If someone is sitting there at the front of the room and you can tell that they don't want to be there and they don't really care if they help you or not then you might as well not have the rehearsal."
What difference has Jaffe made in Lane's career? "Since I've started working with Susan," says Lane, "she's been a big support for me. I think she has a good amount of faith in me. She really wanted to help me. I love being in the room with someone who cares about me." It could be the difference between making principal versus being stuck as a soloist.
Lane says, "there is more to life than ballet, of course, but for me as a dancer there are things that I want to do before I stop dancing and things that I still dream of doing and I think that I'm more than capable. I would just love the opportunity to grow in certain roles and develop them." She has no more time to waste.
At the end of the rehearsal, Jaffe gives Lane a review of what they've worked on, an evaluation of her progress and encouragement to keep working. Sarah Lane is grateful for every minute of it and Jaffe loves seeing her make progress.
Lane is ready to move up but there is a bottleneck at the top. Unfortunately, in her case, being good enough may not be enough to catapult her into the top tier. The career of a ballet dancer is short, even with the best of care and luck at avoiding injuries but she is doing her best to maximize her opportunities on stage.
The question is this: if Sarah Lane is so great, why is it so difficult for her to move up? The answer is ticket sales. There are only so many lead roles to go around and there are many great dancers in competition for those few performance slots. The problem is compounded by the number of guest artists ABT hires. The pressure to fill seats every night leads the company to hire established stars from international companies in an effort to maximize ticket sales. Jaffe acknowledges that the guest artists "really are amazing dancers and these people fill the theater so it's a Catch-22." The imperative to make enough money to keep the company going is very real.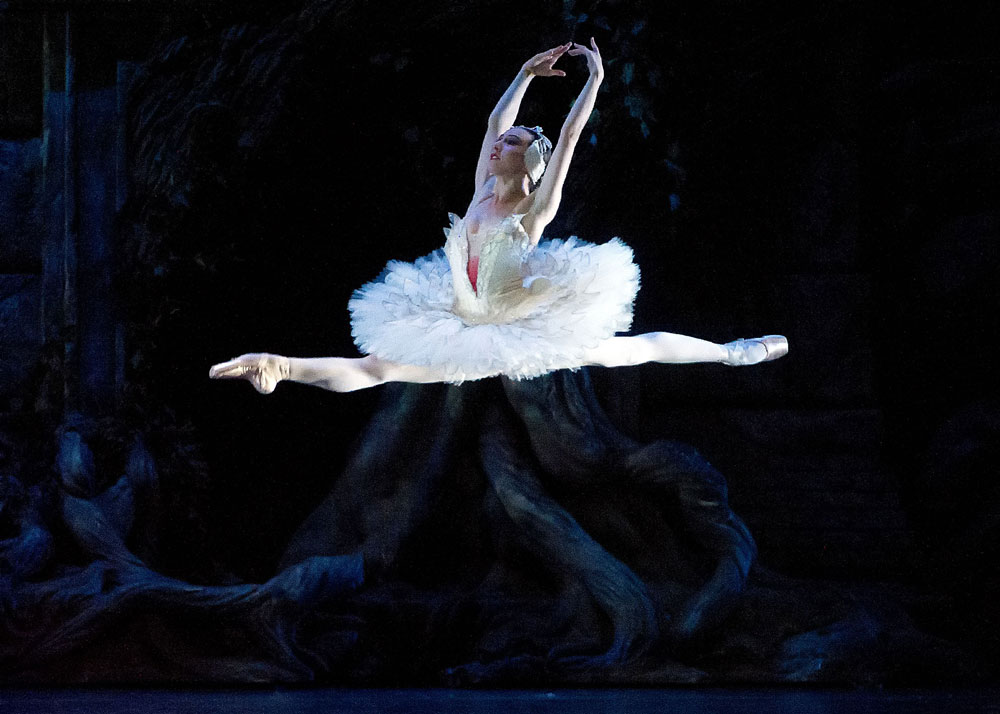 Isabella Boylston in Swan Lake, Photo by Gene Schiavone
Rehearsal: Isabella Boylston, Swan Lake, Act II
Isabella Boylston is another great dancer on the cusp of stardom at ABT. I fell in love with Sarah Lane and I won't take that back but now I am awestruck by Boylston. She exudes an irresistible combination of winsome vulnerability and steely strength. When she is being partnered, Boylston evinces a nearly bottomless capacity for intimacy coupled with an ethereal lightness of movement. She is a dancer's dancer. The more you know about the art and technique of ballet, the better she looks.
She is facing pressure of an entirely different order than Lane. She has been cast for her premiere performance of the ultimate ballerina role: Odette/Odile in Swan Lake. Said Boylston, "I've been dreaming of this my whole life." You can add every girl who ever put on a tutu to that list. This could be a career maker for Boylston and that is no exaggeration. Doing well will push Boylston up in rank among the company's elite dancers and open up the possibility of all the other major roles.
In one of life's ironies, Boylston is the dancer who was notoriously cast aside when her former boyfriend, choreographer Benjamin Millepied, met Natalie Portman on the set of the Black Swan film. There's no need to worry about Boylston. She is doing just fine. Spectacular, even. Hopefully the publicity surrounding the film will prove beneficial in drawing more attention to both Lane and Boylston.
As a dancer, Boylston is long-limbed, strong, possessed of beautiful line. Jaffe says, "she reminds me so much of myself when I was eighteen and just joined the company. She puts in a lot of extra work."
When I tell Boylston that I saw Jaffe perform Act II when she was just thirteen years old she remarks, "I wish I had gotten to do it when I was thirteen... I would be much further ahead now."
Susan demurs; "I didn't remember anything between thirteen and nineteen." This was when she first did Swan Lake at ABT, coached by Elena Tchernichova, a former star of the Kirov Ballet. Dance is not like reading music, you have to be taught roles by a living person. Every role has been passed down from one dancer to the next in a chain that begins with the first step, some of them dating back to the nineteenth century as is the case with Swan Lake.
Jaffe has so much she wants to teach Boylston because this is the biggest role in the classical repertoire. "I'm telling her constantly that every movement is a chance to express what her character feels and who she is. Every glissade is an opportunity to make a statement. Young dancers aren't usually ready to dance a role from the inside out. We go step by step, first get the coordination, then try to get the movement quality and then try to say something with it. It's a lot to learn."
This is what coaching is all about - transferring a lifetime's accumulation of knowledge and experience to the next generation. Jaffe later admits, after I have pressed her, she wasn't really satisfied with her own performance until she'd been dancing Swan Lake for ten years. I find myself inwardly cheering for Boylston and hoping that she gets to the ten year mark of performing Swan Lake and can look back with pride at how she has grown into the role.
Swan Lake is definitive of classical ballet. It is the ultimate test of a ballerina. In the rehearsal I observed, Boylston was working on Act II, upon which the success of the entire performance depends. It is so much the heart of the ballet that it is sometimes performed by itself as a stand alone piece. It contains all the important musical themes, all the best choreography and it is where the heart of the plot occurs in which Prince Siegfried discovers the Lake of the Swans and the Princess Odette, imprisoned in swan form by the curse of Von Rothbart. Good, evil, love and swans, all in tutus and pointe shoes... who could ask for more?
As with Sarah Lane's rehearsal, Jaffe is undertaking a process of clarification with Boylston. With each step she asks if the arm position is this way or that, if the foot should be in front or in back. Jaffe knows the answer. She danced the role for twenty years. Now she wants to make sure that Boylston is making conscious choices that will stay in the memory. Once learned, she wants the choreography to stay learned. After the first run-through, Boylston is huffing and puffing.
"White is harder than Black," says Boylston. The Black Swan pas de deux comes in Act III and is more flashy but less difficult in its technical demands. About Act II's choreography Jaffe says, "it's deceptive. A lot of it is slow so it doesn't look hard but it requires so much control." Another essential element for success in these long story ballets is knowing where to take it easy and conserve energy for the big pas de deux.
There is another vital process going on in this rehearsal. Jaffe and Boylston are working on the port de bras, the movement of the arms. The ability to excel in Swan Lake is more about the port de bras than the feet. Jaffe is coaching Boylston on the timing of movements to create the illusion of floating wings. Every detail of arm movement is an opportunity to make another statement about the character of Odette, the white swan. There is the unique requirement of initiating the arm movements from the shoulder blades to make it seem that the arms are attached to the back near the spine, like a swan's wings. Proper ballet technique requires that the arms to be slightly in front of the dancer's body but here they must often remain behind, helping to foster the wings illusion. Ballerinas spend years trying to perfect this.
About working with Jaffe on Swan Lake, Boylston says, "Obviously she has had a huge effect on me. She's taught me everything I know. It feels very much like a relationship, not like we're forced to work together. She's always generous with volunteering her time if I want to stay late and work more." It is the only way she can get enough rehearsal.
With so many dancers, including the guest artists, to rehearse there just isn't enough time. Every studio at the Met is booked constantly during the season and Jaffe goes from one to the next all day long working with soloists and principals. The rehearsal schedule is posted next to the elevator that leads from stage level down to the rehearsal studios and it is packed with information. It looks like at least four rehearsals are going on at all times.
Even with all of Boylston's hard work, she will only get one performance of Swan Lake this season and may not get another until next year. This, again, is in large part due to the ongoing practice of hiring guest artists. This has two substantial effects on dancers like Boylston and Lane. While they would both be stars in any of the smaller companies across the United States, here they are competing with ABT's own leading dancers plus international guest artists from the world's best ballet companies. This leaves fewer performance slots for the young soloists who have to make the most of their limited opportunities at less desirable matinees and off nights. Matinee performances also tend to get fewer of the all-important reviews which can do so much to help a dancer's career.
Jaffe's departure will leave a void in the lives of Boylston, Lane and all the other young dancers that she has been coaching. One can only hope that there is someone else coming along who cares as passionately about these developing artists. Being a great dancer at ABT is just not always enough to make it to the top and they need someone like Susan Jaffe to give them that extra push.
Popular in the Community